Cricket is no less than a religion in our country. However, women cricketers have always hadve to fight harder to make room for themselves. Only a few women cricketers today and in the past have managed to emerge prominently in the spotlight. To commemorate the legacy being built by these women, we reached out to Anjum Chopra after we recently resumed our HZ Women Of The Month series. Chopra, our first guest, issomeone who is known for her exemplary contribution in women's cricket in India.
In our quick chat with the former skipper, we talked about her journey, pay parity in women's cricket and a lot more.
Here are the excerpts -
Carving Out A Niche
Anjum Chopra was only 17 when she first made her debut in one day internationals (ODI). We asked her to take us back a little back when she first stepped ointo the field of cricket. The former skipper said, "I wanted to become a sportsperson,a cricketer, yes because by the time I started playing sport in my backyard with my uncle and my brother, cricket was already the flavour of the country because we had won the 1983 World Cup. It was very fresh and I was a very young kid at that time, probably in kindergarten. Since everyone played cricket back then, I always wanted to play cricket. I was introduced to the game by my parents and it just flowed, the idea was to excel in whatever I was doing."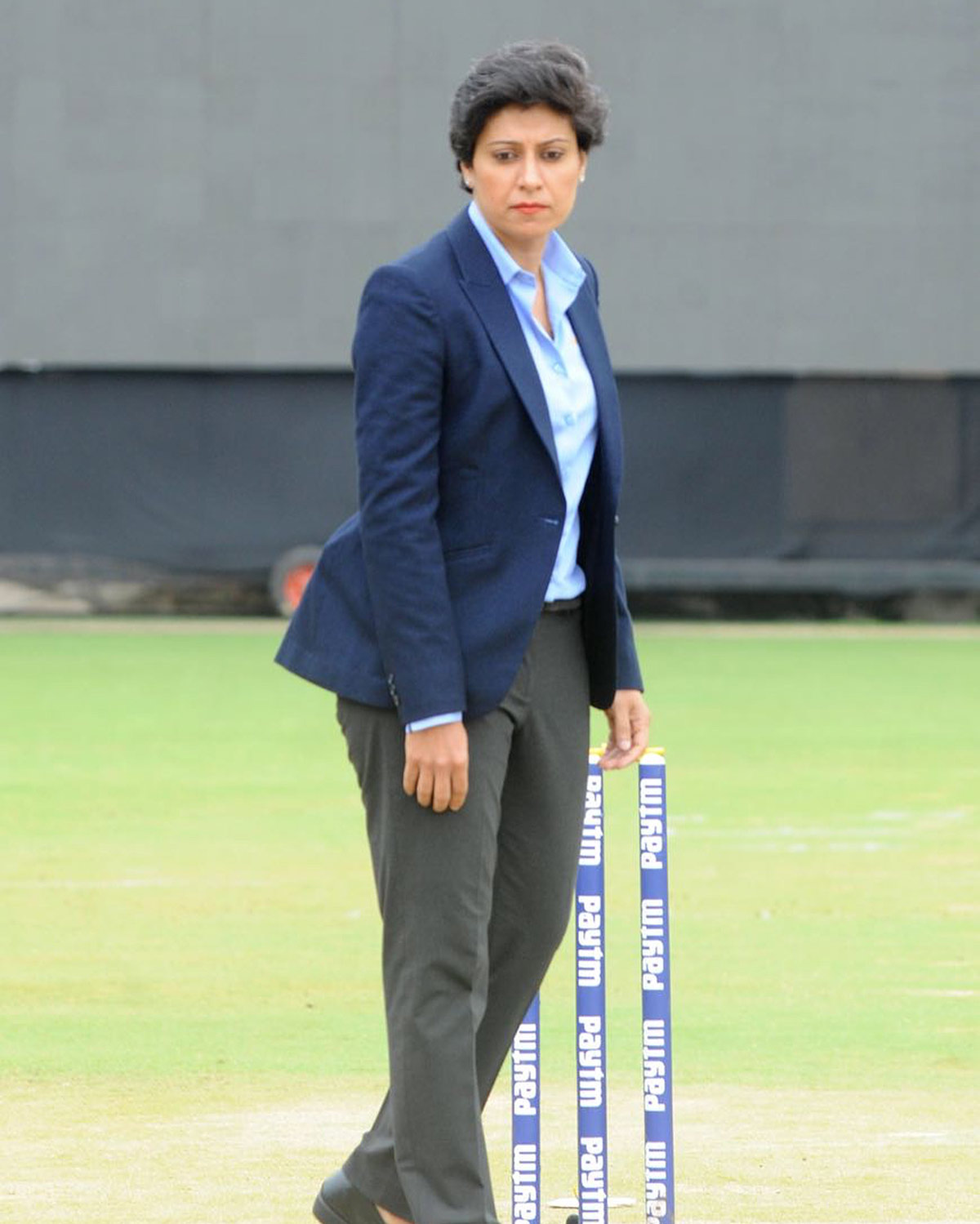 She added, "I was a 9-year-old in trials for the Delhi under-15 team and it felt a lot different because suddenly I was in a professional surrounding where I was being judged. But I felt confident because I knew how to catch a ball, how to hold a cricket bat, how to take a stance."
Women's Cricket From The Lens Of A Cricket Commentator
Today, Anjum Chopra is a cricket commentator, so we asked her what changes she noticed today in women's cricket from the lens of a commentator. She shared that the following, awareness, acceptability, relatability and the identity are the biggest changes she sees today. She further added that these things can be witnessed in stark contrast today as compared to what she experienced during her journey.
Equal Facilities For Women Cricketers
We asked the cricket commentator if she feels women cricketers still have to face challenges like lack of resources. Chopra said, "Today there is no lack of infrastructure or facilities for women cricketers. I will be surprised if someone comes up to me and says that there is a shortage. If there is a shortage for female cricketers, there will be a shortage for male cricketers too, that might just be local or regional."
Don't Miss: Novelist, Poet Sahana Ahmed Talks About World Peace & Gender Equality
Growth Of Women's Cricket
Chopra, speaking about the status of women's cricket today said, "Look at the kind of brands endorsed by women cricketers today. It might not be all 11 or 15 endorsing these brands but if there are two or three players endorsing these brands, it is irrespective of what the Indian team has done collectively. It is the BCCI that has provided the pedestal, whether it has come in late or not that is not the point, the point is what is it today."
"The following is getting better, men's cricket is a very evolved sport, it has an evolved audience. So, to compare where men's cricket is today and where women's cricket would be a little unfair but if we really have to compare then we have to compare the generations, I feel women's cricket is still far behind if we compare it to 1983 to 1993 or the 2000s era," she added.
Don't Miss: Meet Mangala Bai, A Gond Tattoo Artist Trying To Save Traditional Tribal Art From Fading
She concluded, "We still haven't won a World Cup, we still aren't world beaters consistently and we are not playing that much of cricket so there are a lot of factors. It's not like we are a bad team, India is not a bad team. It's just that we haven't won a World Cup title, which the men's team had and there was a complete change. Things are changing, things will take time to change, it will not happen overnight."
If you missed watching this exclusive interaction, watch it here -
Anjum Chopra is currently making headlines for announcing Anjum Chopra Scholarship for young female cricketers in partnership with PUSH sports.
Did you like this article ?