We all take a lot of time to identify our calling, which is absolutely fine. But then there are also small kids who know what their purpose in life is, right from the beginning. And for them just knowing it isn't enough, they also excel at it. Such kids are called prodigies and one such breathtaking child prodigy is Advait Kolarkar who is a magnificent painter. Advait's journey and his love for art are both very interesting and it is also extremely intriguing to witness the way he embraces art and lets it flow through him. Read on to find out more about this amazing Indian child prodigy.
About Advait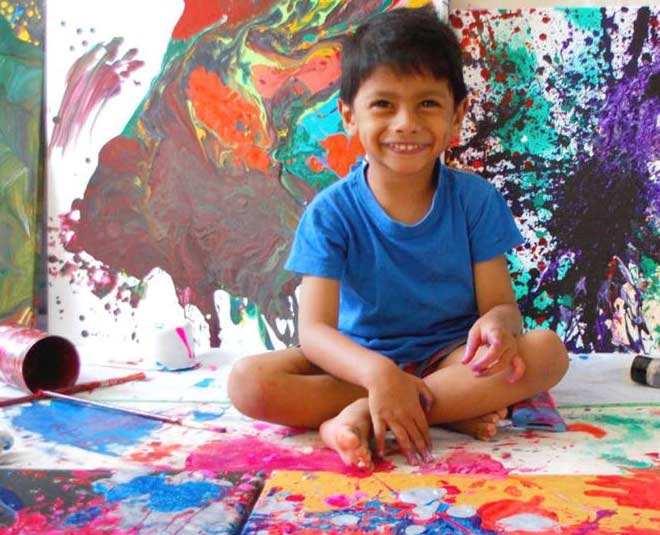 Advait is a 7-year-old young artist who loves painting. So much so that he started doing it since he was not even a year old. He specializes in creating abstract paintings since then and has also held a solo exhibition to showcase his work. Further, this 7-year-old boy is a sensational icon known globally. The vivid imagination that he pours into his paintings is what people love the most, he challenges himself continuously to evolve and be able to wing his expression with the magical touch of colours. He uses organic tools, like combs, brushes or even his hands to create the masterpiece he wants and lives his life through canvases.
How it All Began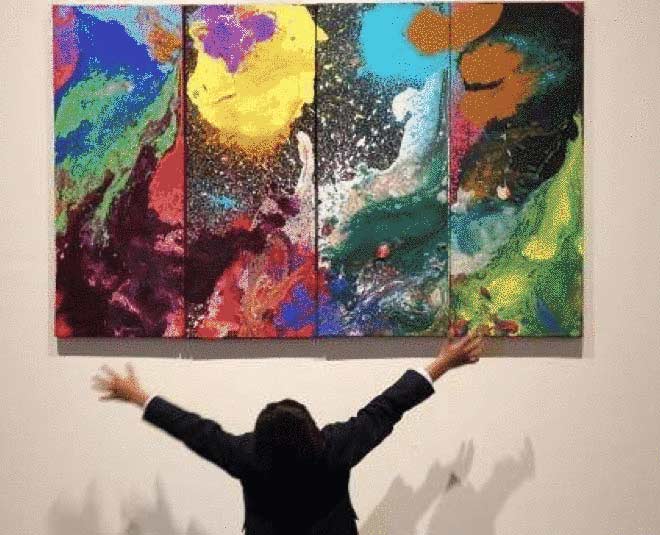 In an interview with Brut, Advait's mother explained when and how all of this exactly started. It was Advait's sister who was actually painting something for one of her friends and Advait was not even a year old.
So, Advait, dazzlled by the vibrance of the colours, approached his sister, took the colours and started colouring the floor. It was after that incident that his family realised how good his work was. Initially, his mother gave him non-toxic edible colours so that he could go on without any health hazards.
She added that it was later that she showed his paintings to an art curator who was absolutely astonished by his work and he proposed the idea of showcasing his paintings at his art gallery.
His Evolution As An Artist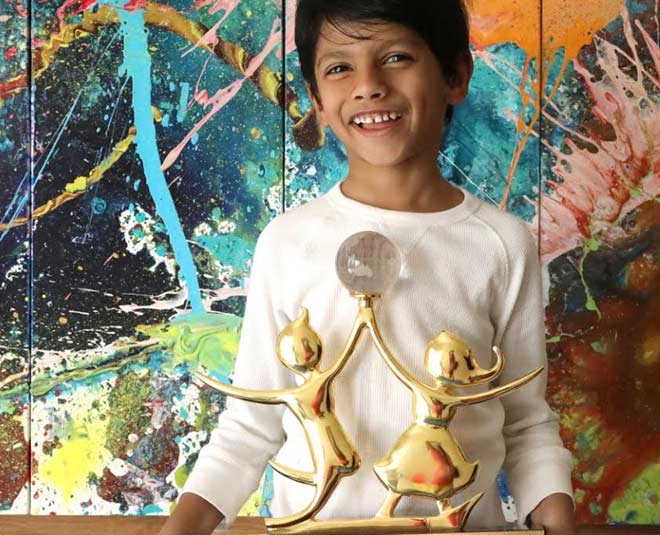 In the beginning, Advait painted only for fun but gradually all this became very serious and he himself evolved as an artist. Advait held his first solo exhibition in Art2Day in Pune and then in Canada and the United States, putting all his work to display. In New York, during his exhibition, Advait was also able to sell a painting at Rs.500, 000. After his artwork was showcased at exhibitions across the USA, Canada and India, there was no stopping him. He now holds several exhibitions and sells his paintings for lakhs of rupees. In 2020, he had also garnered the Global Child Prodigee Award.
Don't miss: Here's The Story Of Richa Maheshwari- A Photographer, Entrepreneur And An Inspiring Leader
Other Dreams Advait Wants To Pursue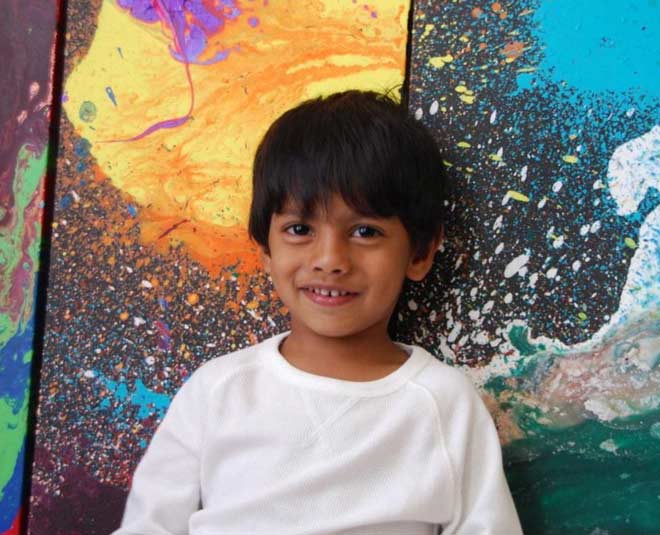 His primary goal and target in life is surely becoming a huge artist and believes that painting is the tool for personal expression and freedom. Although he does want to be a palaeontologist and discover more about the different species of dinosaurs. The kid is surely driven by passion and that is what inspires us all to follow our passion and work hard for our dreams.
Don't miss: 5 Ways Malala Yousafzai Motivates Us To Rise Above All Circumstances
If you liked reading this article then stay tuned to Her Zindagi for more.