Winter is the time when we especially need to keep our body warm and fit to fight the extreme weather. This not only involves eating healthy but also exercising well. While due to the current pandemic many are not preferring to hit the gym, they are running on roads and parks.
We know exercising outdoors in winters mean the risk of catching cold. Amid the current health pandemic, you don't want that to happen. Therefore, dressing up well to workout outside is imperative. We are not talking about making great fashion choices, but actually, clothing that can keep you warm.
If you also don't know what to wear for your winter workouts, try these tips and stay healthy and protected!
Tight-Fitting Cloth As The Base Layer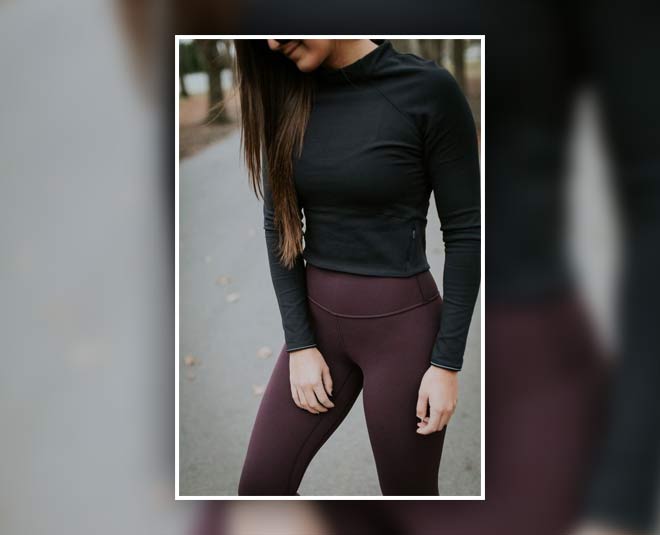 The base layer is the one that will come in contact with your skin. That's why you will have to be very careful about picking the right fabric. Besides not being uncomfortable, it should be strong enough to hold the cold breeze and moisture in the air. Some of the great options are polypropylene, silk, polyester, Thermax, Thinsulate, and wool pieces.
Fabric that you should avoid is cotton. It is great for summers, but in winters it will trap moisture by staying wet and by drawing heat from you.
Loose Piece For The Mid Layer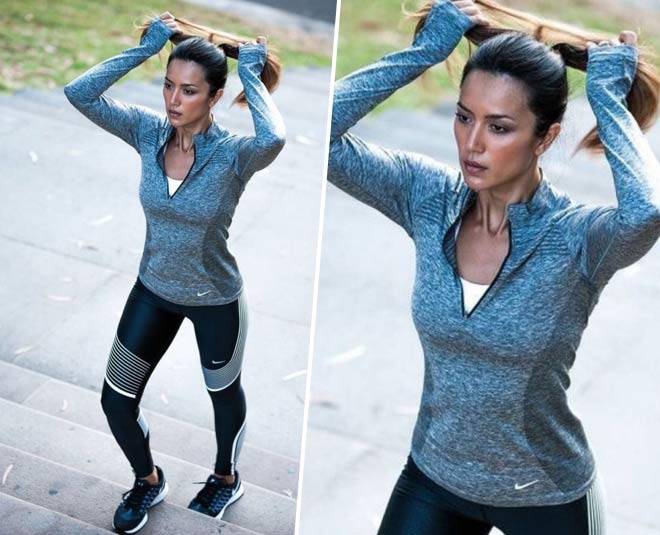 Layering is the key when dressing up for winter workouts. You don't just don a simple thermal and go out to exercise. It will put your body in an adverse situation and instead of doing good to your body, you will end up taking a toll. That's why mid-layer is crucial, something that is loose to not make you feel suffocated.
However, it should make contact with the base layer to function properly. Their role stays to carry moisture away from the base layer. Some of your best options are polyester, fleece, wool and newer synthetic/natural blends. Find something that comes with pit zips, long front zippers, adjustable cuffs, and collars.
Wind, Water- Resistant Fabrics For The Outer Layer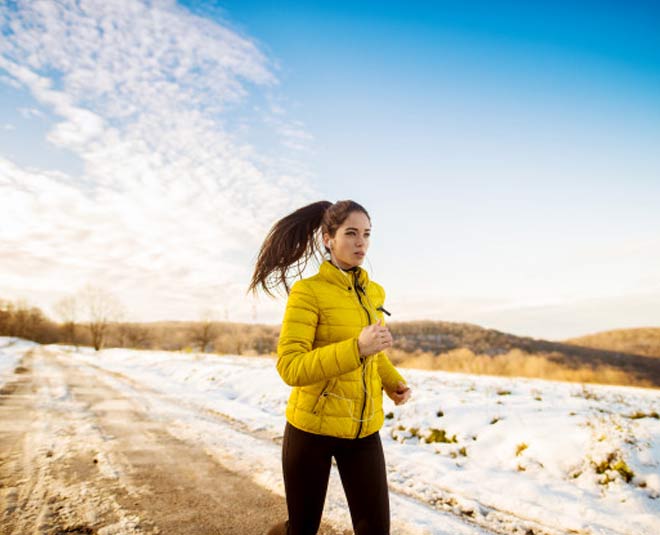 The final and the outermost layer of your winter workout cloth (workout cloth you should avoid) should be something that does not let the moisture in at the first place. Its task basically is to block the wind. Some of your ideal options are pieces crafted of Gore-Tex or a similar material. Also, extra facilities such as pit zips, ankle zippers (for pants), and a variety of ventilation options can make things far easier. You just want the outer layer to be tough enough to withstand tears and abrasions.
Don't Miss: Health Minister Dr Harsh Vardhan Suggests Not To Wear Mask While Exercising, Here's Why
Don't Forget Head, Hands, & Feet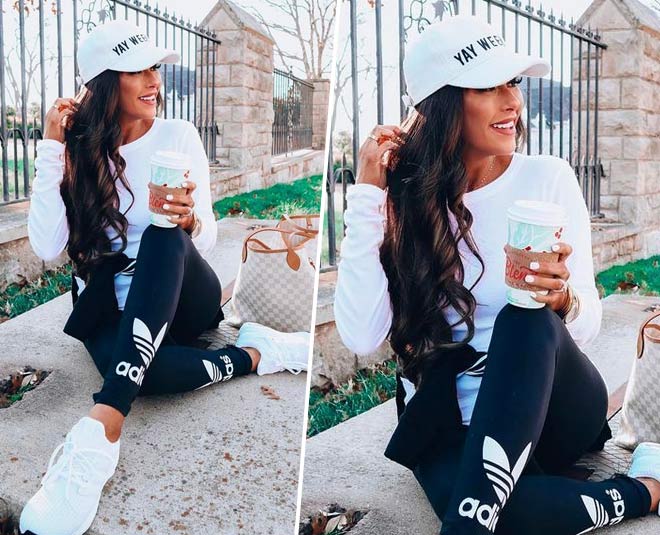 Once your body is protected, it is time to look after other crucial parts that can make you vulnerable if not taken care of. Never miss wearing your hat, mittens, or gloves, socks, and shoes or boots (tips to buy boots). These will act as a shield and would not let your body catch cold.
Since you also need to maintain a moderate body temperature while exercising, these are the elements that you can quickly remove to cool yourself down if you overheat. Don't forget that these are also to be made from wind-blocking fabric to provide protection from wind.
Don't Miss: Some Amazing Ways To Style Your High Neck T-shirts And Dresses In Winters
If you liked this article, do comment on our Facebook page. Stay tuned to HerZindagi to read more such stories.
Image Courtesy: Freepik, Pinterest
Did you like this article ?