This season keep in mind these jewellery trends that have made a comeback and generally do after every few years. Varda Goenka, Founder and Creative Director, Varda Goenka Fine Jewels by Diagold, has listed some trends that are hot in the wedding scenario as well as in general for ofc wear. It is a mixed bag so choose accordingly.
Coloured Gemstones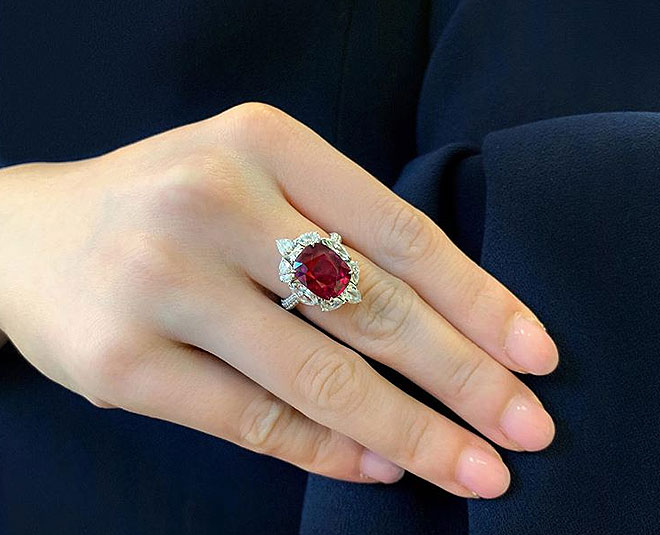 Jewellery enveloped with vibrant colours ruled 2019. Gemstones like rubies, emeralds and sapphires along with topaz have already begun ruling the style runways.
Pearls are timeless and never go out of style. Currently, pearl chokers are very much in trend. People are also adorning multiple long strands of pearls these days. Colorful pearls are also in vogue.
Traditional Indian chokers
The chokers have come back in a big way. It is a stylish and affordable way to add a sparkle to any outfit. Choker studded with south sea pearls, diamonds and rubies or emeralds is a great choice to complement any ensemble - be it contemporary, modern or traditional wedding wear.
Diamond Necklace
Diamonds are a girl's best friend and one of the best ways to wear diamonds is in the form of a necklace. Diamond necklaces can be teamed with whatever you wear, whether it is low- cut blouses or more formal dresses.
Don't Miss: From Sonam To Kareena, Bollywood Is Going Crazy Over These Chokers & Jhumkas Designed By Maheep Kapoor
Bracelet
A fancy accessory around the wrist gives a very feminine vibe and goes well with gown and dress for parties. Diamond bracelets look classic with party attire and never go out of fashion. Delicate or dainty bracelets are go-to accessories and comfortable to wear on daily routine and bring your boring outfit into glamorous one.
Stay tuned to HerZindagi for more on wedding looks and the trending fashion.