Women With Flat Chest, Make Your Small Boobs Look Bigger Instantly
Are you conscious about your small boobs? Here is how you can make them look bigger instantly.
While it is natural for some women to have large and small breasts, we always find ourselves conscious about how we look from the front. Depending on your body type, lifestyle and exercise routine, the shape and size of your breasts change. However, if you want your breasts to appear big without exercising and stuffing, here are some tips. Take a look!
Contouring Around Breasts
Yes! You heard it right. Contouring is only for the face but also works for breasts. You can create an illusion of deep cleavage and plunging necking using the right cosmetic products and makeup tools.
The best way to create a blending contour around breasts is to apply the product in semi-circles from the centre of your chest. Use a contouring brush to blend the product towards the inside while creating an illusion of a plunge.
Women with flat chest must use two contouring sticks - one light brown and another dark brown. The dark tone must be two shades denser than your actual skin tone. You must also apply some of the product around your collar bones to ensure blending to perfection. Else, it will be obvious that you applied something to your chest.
Push-up Bra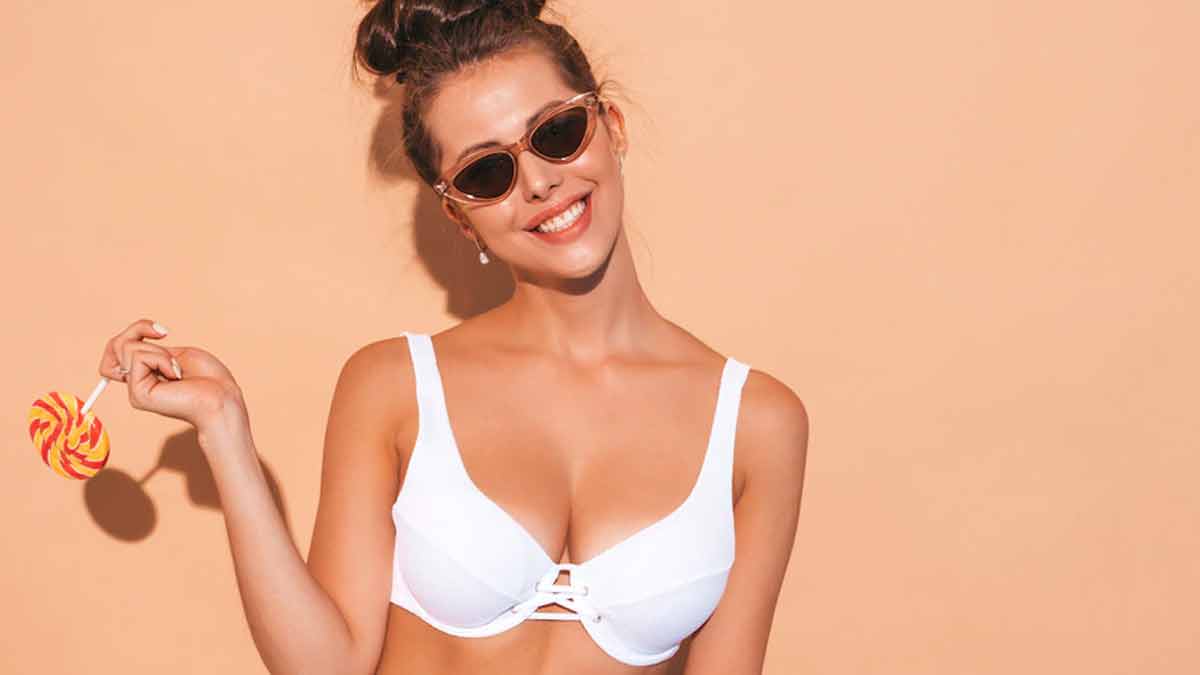 Women with small breasts can choose to invest in a quality push up bra. They are the most effective ways to create a dense cleavage without the need to stuff the cups or add makeup products that can soil your clothes on the rim.
Moreover, a push-up bra supports your chest and helps to keep the posture straight. Most push-up bras come with extra padding around the edges and base that elevate the measurement of your chest by at least two digits.
Sticky Bra
Have you tried the adhesive bras? Well! They are a perfect choice for see-through clothes, deep V-necklines and halter neck dresses and backless blouses. These bras stick to your breast and compress them towards the inside while creating a tasteful cleavage.
If you like, you can choose the adhesive bras that come with extra padding. It will add to your cup size without the need for contouring and stuffing. Such a bra will also pump your breasts in the upward direction and create a plunge.
Tweak Padded Bra Into Racerbacks
This is the quickest way to amp up your breast size without investing in anything. Take your straps, bring them into a cross position and tuck them in the loops of the band.
You can also take a paper clip and bind the two straps together. From the back, it will hide your bra straps. On the front, your small breasts will be pushed towards the centre of your chest to create a dense cleavage.
Therefore, when you are buying a padded t-shirt bra or any other casual bra, make sure that it features detachable straps. It will ensure quick adjustments in no time and will get you ready to head out with confidence.
Wired Or Plunge Bras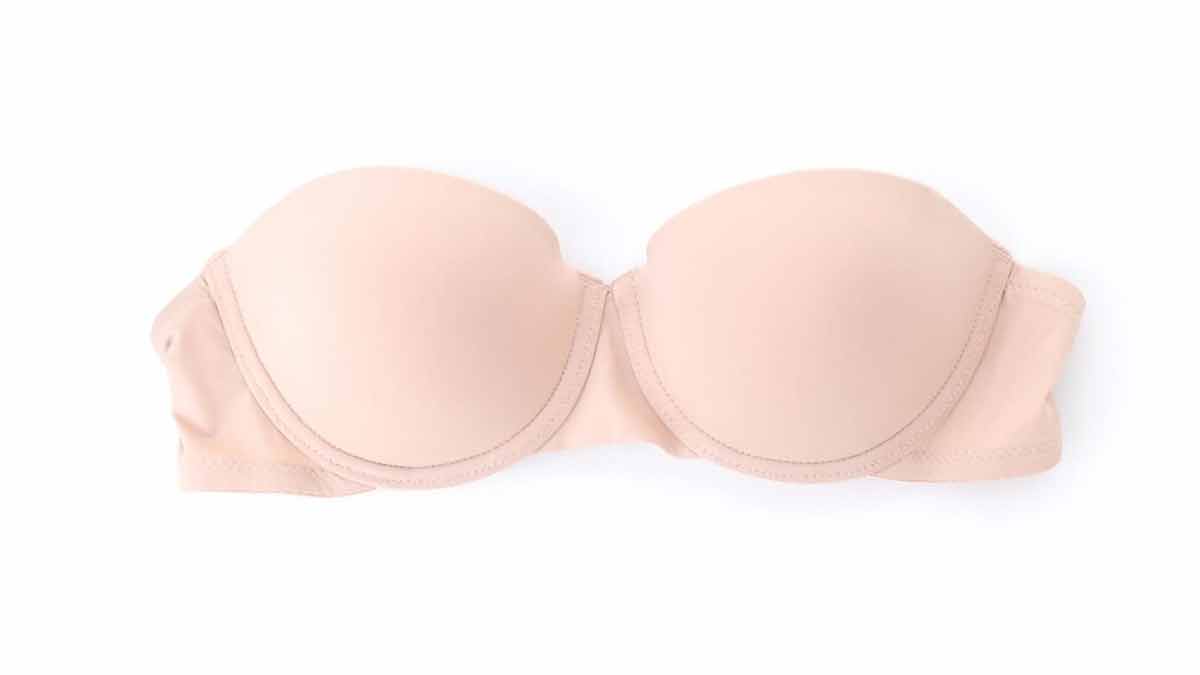 Another lingerie investment that can make your small boobs look bigger is a wired or plunge bra. They usually have padding on the sides that increase the appearance of your cup size.
A plunge bra also has a low cut than a normal bra. If it has wires underneath, your breasts will be pushed upwards, and they will come together to create an illusion of large breasts and dense cleavage.
Don't Miss: 5 Styling Tips For Women With Big Bust And Tummy
Right Bra Fit
If you do not know how to measure the size of a bra, you must take help from a professional at the lingerie store. Many times women buy a bigger bra than their actual size in the hope that it will make their breasts look bigger.
Don't Miss: 6 Common Bra Mistakes You Are Making
However, it can affect the shape of breasts adversely. Moreover, you are left with no option other than stuffing your bra. Therefore, you must purchase a right-sized bra to ensure that the above tips can work.
Stay tuned with HerZindagi for more such stories.