Almost every Indian girl loves wearing a lehenga, after all the outfit makes her feel nothing less than a princess! However, with oodles of options available both online and offline, most of us feel confused about what to purchase. Generally, we try taking cues from actresses and the latest fashion trends. But even while you go for the same fabric, print or, style, there are some other things you must keep in mind to flatter your own body type. If you're petite, you already know too many layers and fabric can end up making you look more squeezed. This generally happens while wearing a lehenga. To avoid this, we are sharing a few handy tips that will help you to buy or customise your existing lehenga.
Tie Your Skirt From Navel
How you wear your lehenga makes a huge difference. You don't want your torso to look shorter and you definitely don't want to give an illusion of a shorter leg, that's why it's imperative you tie your skirt right on your navel. It will give a balanced look and all your body parts will look proportionate. Therefore, automatically you will look heightened. Try keeping only a gap of around 3-4 inches between the bodice and the lehenga.
Don't Miss: Don't Make These Mistakes While Draping a Saree
Mind Breadth Of The Border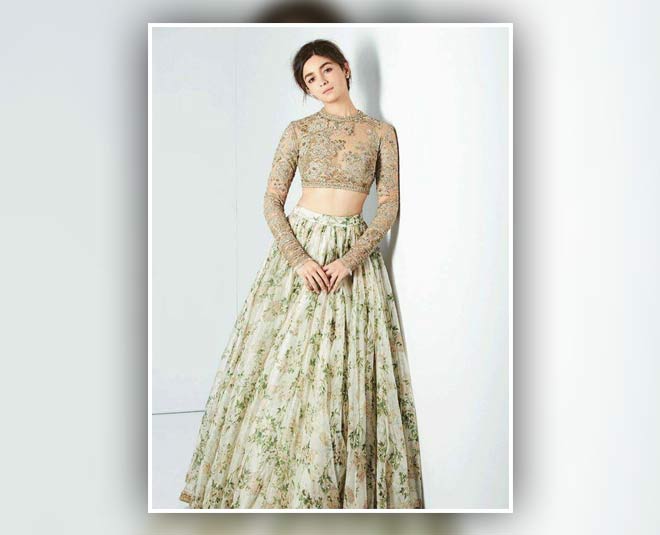 A plain lehenga with a border that has intricate work on it looks absolutely breath-taking. But you might want to skip on this trend because the broader the border the shorter your frame will look. However, need not feel low, as there are a dozens of other designs that will help you ooze oomph just like Alia Bhatt. You must have noticed that the petite actress is a huge fan of lehengas. From her best friend's wedding to Ambani's nuptials, she was spotted wearing this traditional wear. But one thing that remained common was that almost none of her traditional couture had an eye-catching border. You too must mind this golden rule and dress accordingly.
Placement Of Dupatta Matters
While a beautiful statement dupatta can change your complete look, so does its placement. Never underestimate how a dupatta draping style can change the outfit's appearance. Since you want to look taller in this traditional attire, it is best to place the dupatta on one shoulder and let the sides create an illusion of a longer body. To even look slimmer, make pleats, as you do with a saree pallu, and then place on your shoulder. The vertical appearance against the skirt will make you look beautiful and taller.
Don't Miss: 6 Things You Need To Keep In Mind While Wearing Cancan Petticoat Under Lehenga Or Gown
Go For V-Neck Blouse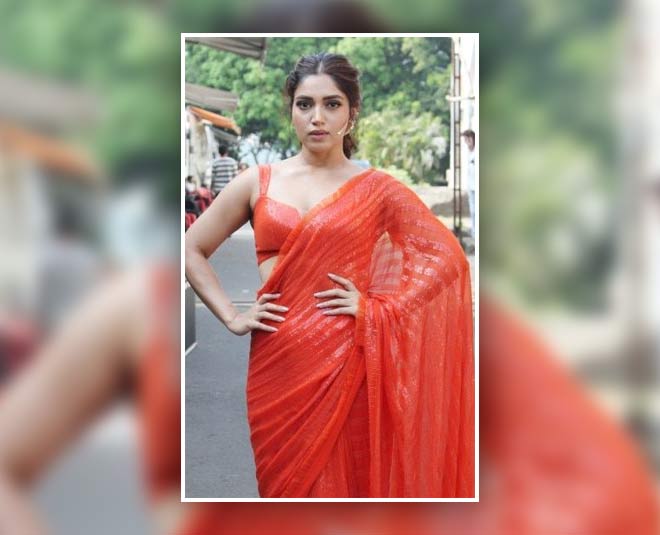 When deciding a look, not just the lower body, but the emphasis should also be given to the upper body. Your blouse has a significant role to play when it comes to making you look taller. That's why it is ideal to pick the right blouse according to your body type, such as a deep neckline that will help to further elongate your upper torso. Never go for closed neck blouses, V-neck pieces will look much more flattering. Club it with long chains and necklaces. Both together will look chic!
Waistband Is A Big No-No!
Just like a border can end up making you look petite, a waistband on your midriff will give the same squeezed look. Do not try to create any sort of blockage while you look at your outfit from up to down. Most of the things should be vertically placed. That's why a lehenga with an upright kali design looks ravishing, especially on shorter girls.
If you liked this article, do comment on our Facebook page. Stay tuned to HerZindagi to read more such stories.