She may be late veteran star Rishi Kapoor and veteran actress Neetu Singh's daughter or Ranbir Kapoor's elder sister, but she has made her own place and name, detached from the film world the Kapoor family is known for. Riddhima Kapoor Sahni is a fashion designer and owns her personal jewellery line called R Jewellery. Based out of Delhi, she launched the brand with Anuj Kapoor of Punjab Jewellers, Mumbai according to the brand's official website. In fact, in 2017, she was also listed in the top 25 entrepreneurs in Delhi as Rishi Kapoor even congratulated her on social media. If you take a look at her Instagram, the designs showcased and modelled by herself, are exquisite and frankly, if I could afford to, some would have been a part of my own collection by now! From elegant earrings and studs to beautiful earrings and bracelets, each piece is a must-have if you can. I took the liberty to take some leaves out of her stack of pictures including the latest one she shared just a few hours ago and have shared them below. The collection has her latest uncut diamond jewellery collection and the gold diamond jewellery collection that was launched before.
The Latest With Kundan
View this post on Instagram
This gorgeous maang tika, earrings and choker set would go well with any saree, suit or lehenga that you plan to wear at a wedding or a party. You don't necessarily have to wear it all together. You can go for just the choker and maang tika or the maang tika and earrings, or just the choker as a statement piece too would look stunning.
Choker With Drops Of Pearls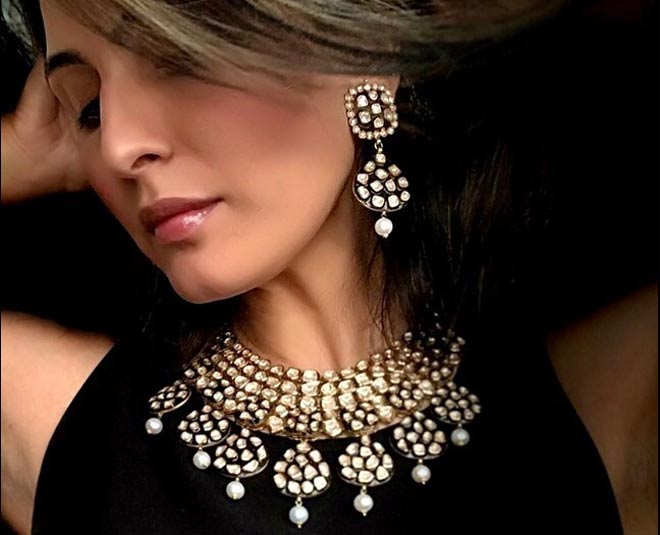 This one is my favourite of all sets. The uncute diamond placement gives the necklace a gorgeous finish and the added drops of pearls on the choker, and earrings give it a very feminine touch. Just the earrings or only the choker can also be worn as a statement jewellery piece but it depends upon the occasion.
Sapphire & Diamonds, Ruby Drops & More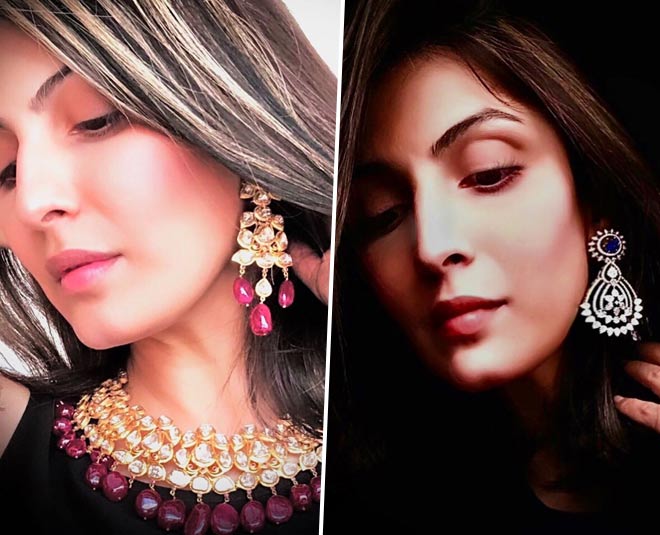 This choker and earring set with uncut diamonds, gold finish and rubies, is beautiful no doubt but the earrings in the picture next to it are just "wow". They are extremely elegant and the touch of blue is the icing on the cake. It can be mix-matched with your attires as they do not have to necessarily be blue. Wear them with a white saree or dress or even a formal skirt and top, they will definitely make heads turn.
Don't Miss: Interesting Facts About Neetu Kapoor You Need To Know!
The Emerald Amidst The Pattis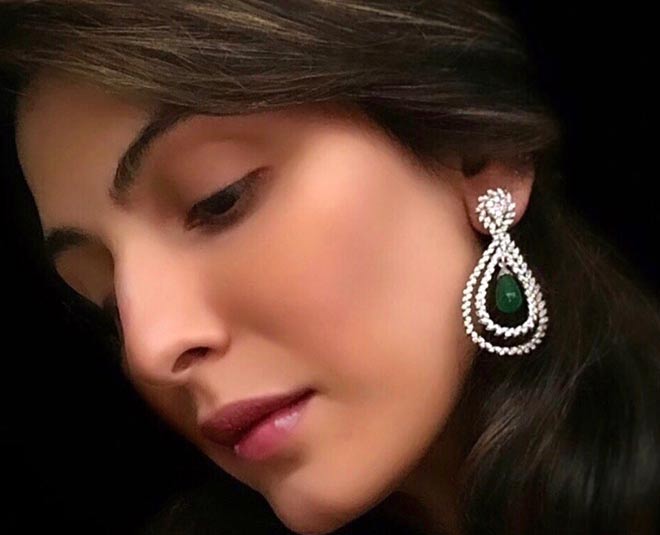 A very delicate piece for sure, this pair of earrings is another elegant piece that would go with anything. The diamond finish is clean and beautiful in the shape of leaves or "pattis" with an emerald drop for some drama.
Don't Miss: Planning To Buy Stunning Diamond Ornaments? Here's How You Can Identify The Real Diamond
Studs & Rubies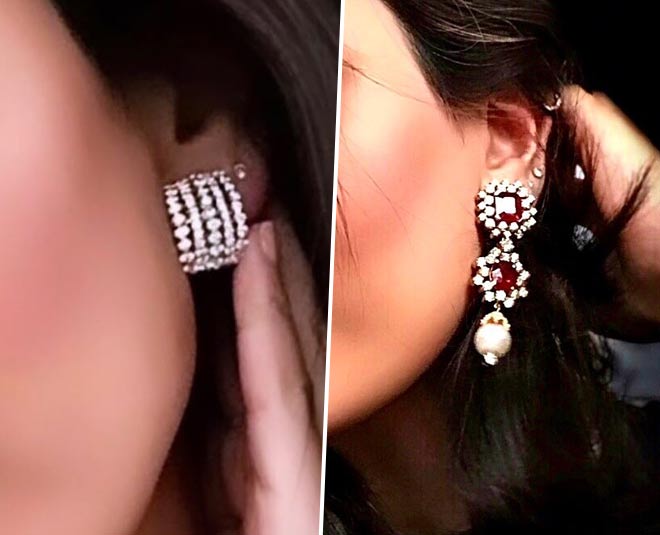 While the first one is a stud with a little drop since it is a semi ring made of diamonds and can be worn with anything and everything, The other earring is what I would love to talk about. Match it with a saree or a dress or even a white shirt, jeans and a pair of scarpin heels or stilettoes, I am in love with these.
Don't Miss: These Diamond Jewellery Pieces Worn By Celebs Are A Must Have
The Oh-So-Gorgeous Rings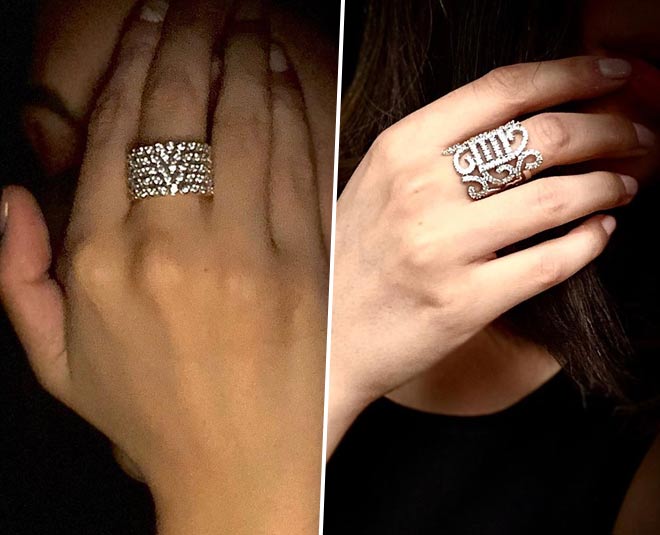 Skip all other rings and treat yourself to these rings as they are genuinely exquisite and the designs are lovely! While the first one is simpler, the one on the right will definitely catch the attention. The design is very different from what we generally see online or in stores.
The Kada or Bracelet
Although I don't like wearing anything in my hands or wrists, this is one piece of jewellery I would certainly love to invest in. There are so many designs on Riddhima's website but this one may just be a favourite of all. Full of diamonds, placed in close proximity to each other, this bling is a must-have in your jewellery collection.
Stay tuned to HerZindagi for more such beautiful jewellery collections.