Ladies! The much-awaited day has almost arrived! It has been a year since we have been patiently waiting to buy the outfits that are a brainchild of our dream designer Sabyasachi and our go-to fashion brand, H&M!
The Sabyasachi X H&M Collaboration
As our favourite Indian designer particularly known for wedding outfits collaborates with H&M, a Swedish brand, this is a moment of pride for all of us Indians! Due to the Complications of Covid-19, the launch has been getting delayed for a very long time now. However, the final date for the launch has been announced as August 12, 2021.
What Is The Wanderlust Collection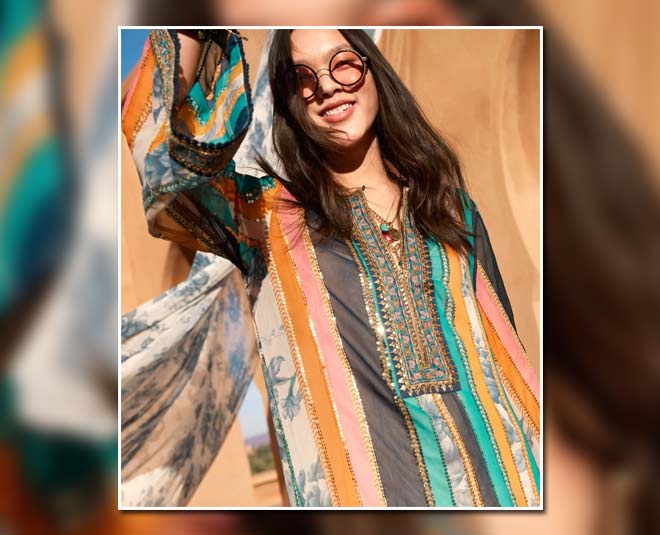 Image Credit: lp2.hm
The collection which results from this collaboration is called the 'Wanderlust' collection. These are a perfect blend of the rich culture of Indian hand-crafts with modern fashion. It goes without saying that the fact that Sabyasachi Mukherjee is a contributor to this collection, the collection will comprise of floral patterns and pretty colours all synced effortlessly with the goth and sass that H&M has to offer!
Price Range Of The Wanderlust Collection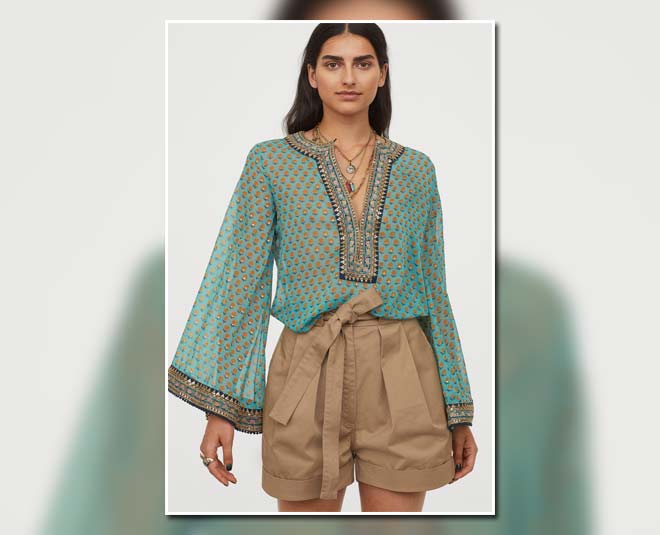 Image Credit: lp2.hm
Are you someone who has always dreamt of wearing a Sabyasachi design but could never even get close to wearing it considering the mammoth cost that you would incur? Saying that a Sabyasachi outfit has the potential to burn a hole in your pocket would still be an understatement!
For all the ladies out there, our dream has come true! Our favourite designer has finally understood our budget crunch and come up with a solution that is so gorgeous that you will be left in awe at its affordability!
The Wanderlust collection starts at Rs. 799 and goes up till Rs. 9,999. The collection will be available on the official website of H&M(still is, however, it is not up for sale yet) as well as Myntra! The collection comprises of 65-70 products.
What Does Sabyashachi Mukherjee Have To Say About His Collab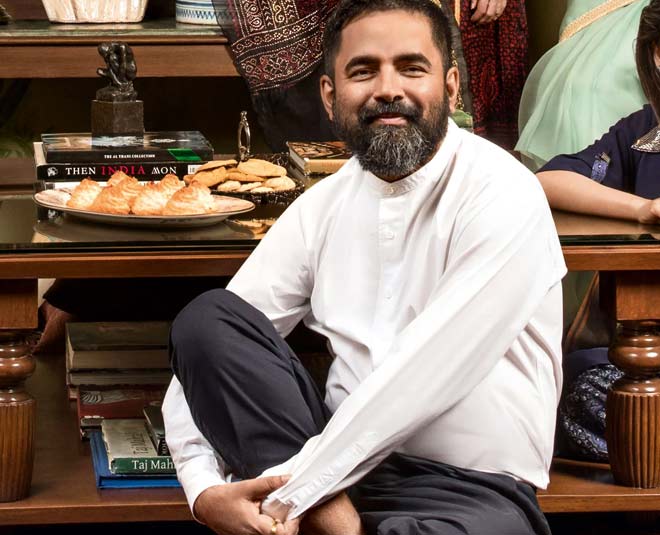 Image Credit: assets.vogue
The fashion designer who has designed clothes for famous Bollywood celebrities like Deepika Padukone, Sridevi, Anushka Sharma and many more has finally shared his views on this collaboration on the official Instagram page of Sabyasachi! After putting out several sneak-peeks from the collection, the designer released a video on the 10th of August sharing his thoughts.
In this video, he said, "We wanted to bring a very important part of Indian heritage and marry it with urban clothing." Well, that is what this collaboration is! A space where Indian floral finds its place in the urban-chic style!
Don't Miss- Here Are The Times When Priyanka Chopra Showcased Her Love For Sabyasachi Sarees
What Does This Collaboration Mean For Fashion Enthusiasts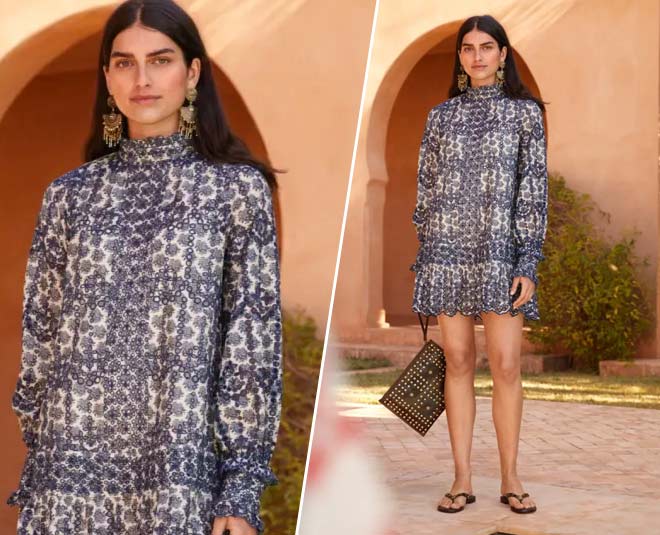 Image Credit: https://lp2.hm
For all the fashion enthusiasts out there, there can be no better news than this! Your favourite Indian designer is collaborating with your favourite wester-wear brand and putting forth breathtaking fashion at such reasonable rates! Is this a dream? Well, as of now it was, but this collaboration has turned our dream into reality! The collection is like nothing you have seen before and is the perfect blend of sophisticated comfort!
Don't Miss- Sabyasachi Mukherjee's Drool-Worthy Heritage Jewellery Collection Is A Treat To The Eyes
Moreover, wearing a Sabyasachi design for something as low as 799 is something no one would have ever anticipated! With the collaboration of these two big names in the fashion industry, we can't wait for the 12th of August to arrive!
We hope you enjoyed reading this article and are eagerly waiting for the launch as much as we are! If you wish to read more such articles, stay tuned to HerZindagi!