Fashion is an ever-changing field. While fashion evolves every day where do these trendsetters think we will get the money to buy all these trendy outfits from? There is nothing more disappointing than buying an entire fashionable outfit going by the current trend, and as the dawn comes, the trend changes and the outfit is still hanging unused in our wardrobe boasting its uselessness over the hole it burnt in our pocket for absolutely nothing! Moreover, time is money and we honestly do not have the time to go shopping every single day. So instead of wasting time going shopping and buying expensive outfits every time, use these easy tricks and hacks to up your fashion game and look absolutely stunning without spending much over it! Here are some tips on how to make a simple outfit look good
Black Top Hack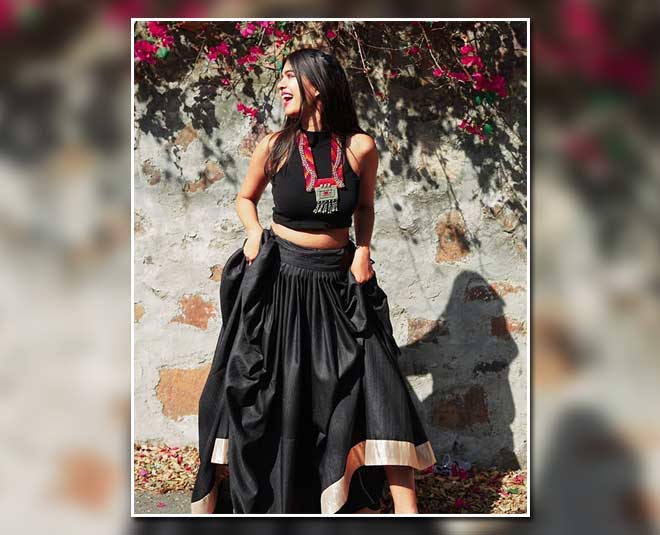 Image Credit: i.pinimg
Everyone owns a black top, it is the most basic thing in our wardrobe. However, the one thing that all of us do not own is the perfect ethnic outfit that makes us look like we are dressed according to the theme, but not so extravagant also that people start thinking of us as the bride. The problem with traditional wear is that they are often very expensive. Due to this, every time we spend on it we buy something loud and colourful which may seem too gaudy for casual ethnic occasions. At times like this, you can take your black top, pair it with a long skirt, wear some junk pieces of jewelry, big earrings, leave your hair open and voila! You will qualify for an ethnic look!
The Belt Hack
The power of a belt in the field of fashion is underrated. Got a loose dress? Belt it up! A loose top? Belt it up! A boring saree? Go ahead and belt it up! To elaborate on the saree look, take a plain saree, wear it normally. Take a broad belt, either black leather finish or a shade that is the darker version of your saree's shade. Wear the belt a little above your waist over the saree. You can have your pallu(the loose end of the saree) tucked inside. This will give an Indo-western look to your otherwise boring saree.
White Shirt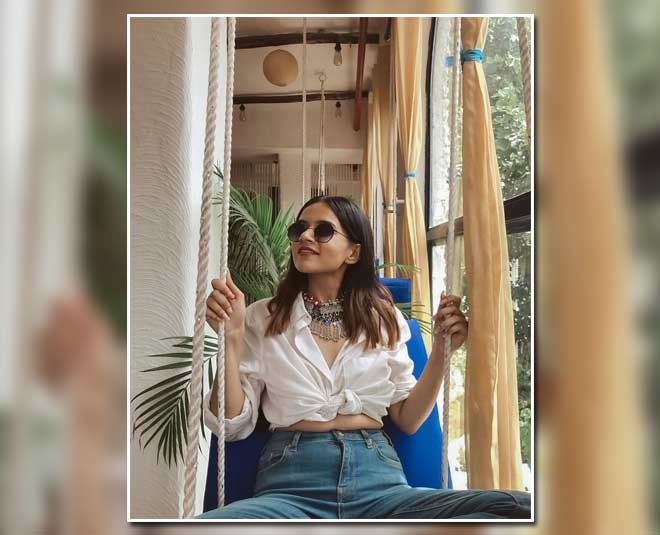 Image Credits: s3.ap-south-1.amazonaws
Are you someone who goes straight to work from home and home from work with no social life whatsoever? What happens if suddenly a few people ask you to join them for lunch? Will you frantically go shopping? Of course not! What you can do instead is take one of your white shirts and leave the bottom two buttons open and make a knot. Pair it up with blue jeans, shoes or boots, dark lipstick, shades on your hair, and some neckpieces. Not only will you surprise everyone by having a social life all of a sudden but also make them a fan of your fashion skills!
Half Saree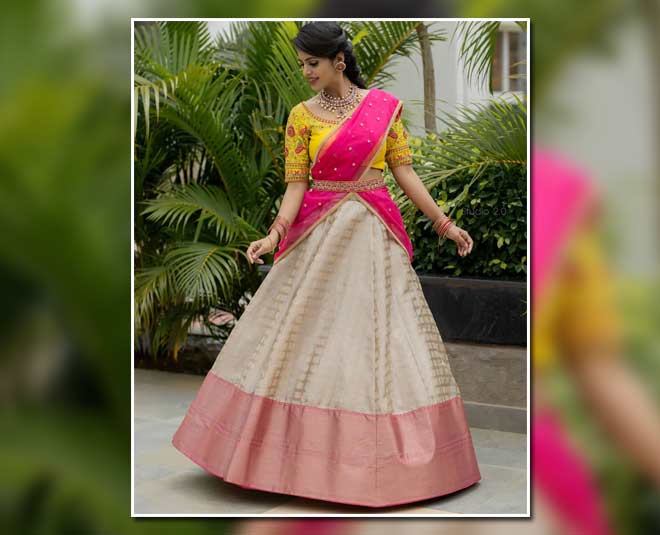 Image Credit: keepmestylish
Going to an occasion that demands traditional wear but you don't want to repeat what you wore last time because the same people are going to be there? Don't you worry because we got your back here! Just take the skirt/choli of your outfit and pair it up with any blouse that matches with the colours. A golden one will most certainly go with any traditional outfit. Then take any dupatta and wrap it around the skirt and over your shoulder as you do with the pallu(loose end) of the saree! This will give a very new look to your old outfit and make you look extremely traditional as well!
Read More On Fashion Elements- Fashion Elements That Can Give A 'Desi' Touch To Your Look!
Shrug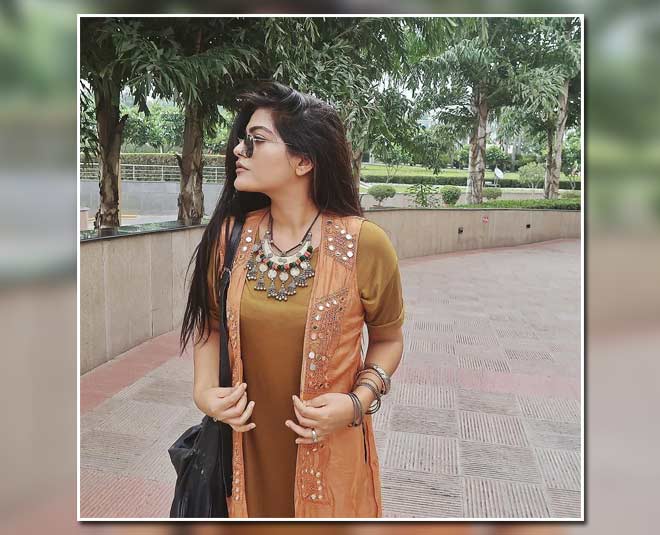 Image Credit: i.pinimg
The power of a shrug in uplifting your look is massive. If you are wearing denim shorts and a tank top but feel like the look is too casual for going out, pair it with a shrug, make a bun, wear sandals and get your beach look going! Even in the case of ethnic wear, a gaudy shrug will make a bland skirt and top look very heavy!
Read More On Fashion Trends- Bizzare Fashion Trends Making To The Top Of The Charts This Season
So what are you waiting for? Try these simple elements that up your fashion game and stay tuned to Her Zindagi for more such content!