Leopard print fashion began back in the 90s with actors, politicians, and other celebs seen donning them every now and then. The trend of leopard print never actually vanished. Even today, you will find top designers having a couple of elements added in their various collections. And we say why not when something looks so mesmerising aesthetically, it definitely should rule among fashionistas. However, styling such a complicated print is not easy. Many ends up going overboard with it. To not become a fashion disaster, you must know what are your best options to style it. That's why we are here to help! Check you 6 different ways you can wear leopard print pieces in daily life.
Leopard Print Skirt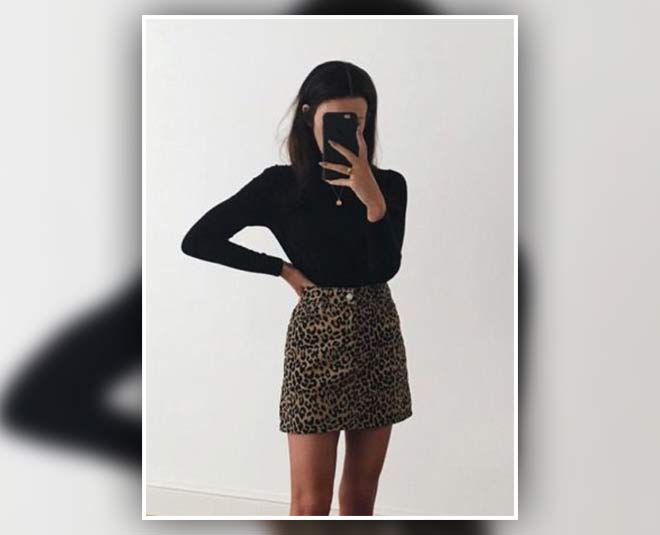 The A-line skirt is garnering much love for its sleek style. Instead of denim, try investing in a leopard print A-line skirt and style it with a turtle neck plain top. As the fall is right upon us, this combination will allow you to flaunt your curves and ooze oomph. No matter if you have a short neck or a long one, turtle neck pieces suit everyone and make them look lean and tall.
Leopard Print Co-Ord Dresses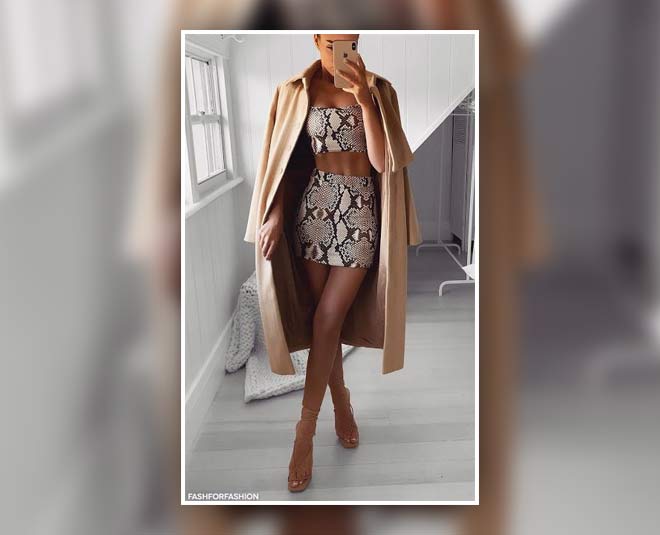 Co-ord dresses have become a big hit since 2019. A lot of actresses, such as Sara Ali Khan, Bhumi Pednekar, Kiara Advani, etc have been often seen sporting them. Leopard print co-ord dress can be styled perfectly with a plain long coat. Great for fall and to show off your curves. If you don't like co-ord top and skirt, you may also try going with palazzo pant set.
Leopard Print Maxi Dress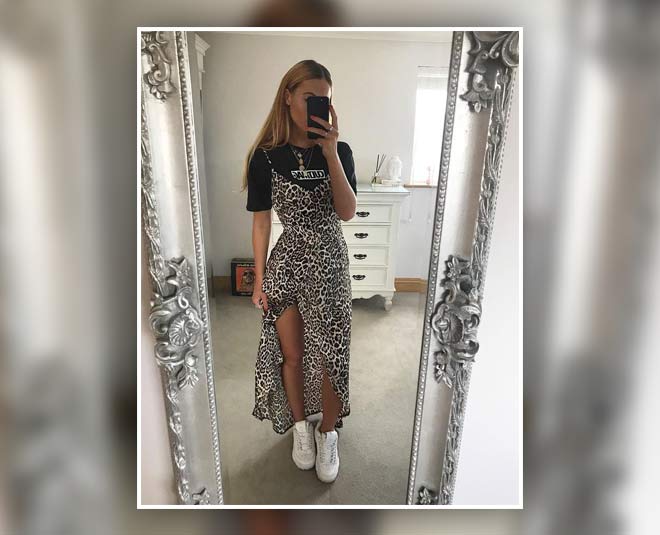 Maxi dresses are love and there is hardly any outfit as comfortable as them. There are many petite girls (petite girl maxi dress styling tips) who feel sceptical of wearing them, but if you style a maxi dress right, you will end up looking slim and taller. One of the ways every girl can wear maxi dress is by pairing it with a plain tee. The combination will help to focus the eye upwards, instead of noticing the length. This look will create an illusion of a lean, tall body.
Leopard Print Overcoat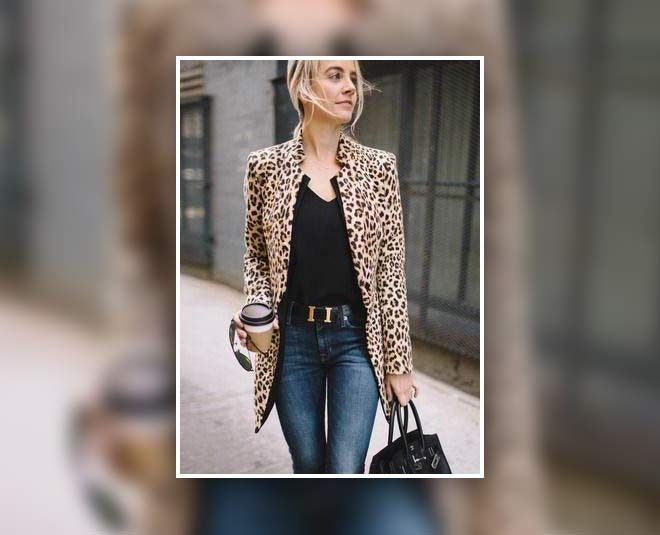 Winters is considered one of the most fashionable season, as you can try various colours, and play around with layering them the way you want. In the same regard, you can club your regular denim pant, a plain shirt or top and leopard print overcoat. This look is ideal for offices, get-together or just a shopping spree.
Don't Miss: Carry Torn, Ripped Jeans Just Like Shehnaaz Gill With This Style Guide
Leopard Print Midi Skirt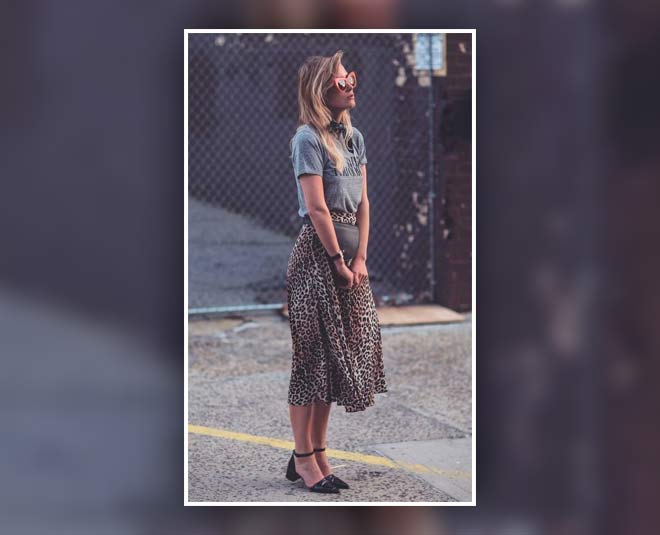 This style is one of my favourites, carefree, yet smart! Pairing a midi skirt with a denim shirt (Ananya Panday's denim looks) can hardly go wrong. The colour combination looks amazing, the combo of plain and print gives subtle stability. And lastly, this style gives you a lot of room to play around with accessories. If you are a fan of minimalistic looks, this is the style you want to go with.
Leopard Print Footwear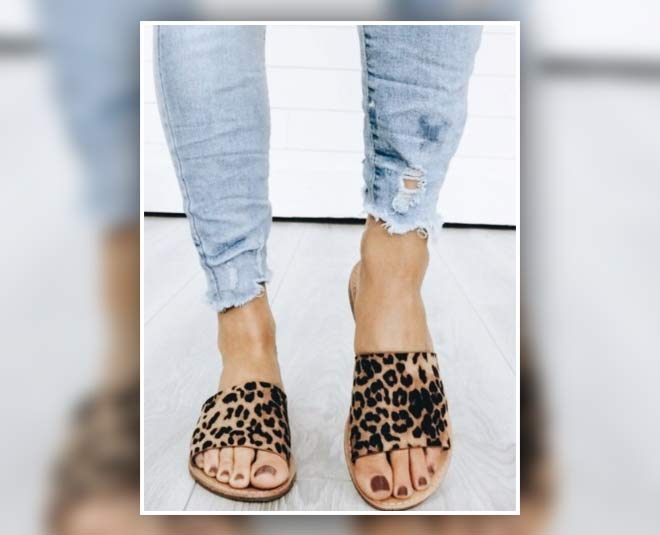 Leopard print has become a big hit in the footwear industry as well. For the longest time, people were only into plain shoes. But leopard print boots, sandals, flip-flops, hills, sneakers, etc made everyone fall in love with leopard print footwear. When wearing statement footwear like this, try to match a few elements with the hues of the footwear, this will create a pleasing overall appearance.
Don't Miss: Fashion Designer Anaita Shah Lists 5 Super Trendy Outfit Inspirations To Ace The Wedding Season
If you liked this article, do comment on our Facebook page. Stay tuned to HerZindagi to read more such stories.
Picture Courtesy: Pinterest