Are you tired of wearing the same white t-shirt over your denim jeans? This combination not only looks basic but also binds you in a monotony. All you need to do to amp up your looks is throw in some gold accessories or carry a studded sling bag. Yes, it is that simple to accentuate your look. There are several power accessories which, when paired with the right outfit, can update your outfit instantly. Scroll down to read about a few power accessories you can use to complement any of your outfit.
Crossbody Bags
The latest addition to fashion accessories is the cross-body bag. These bags not only look super cool but are the most convenient of all accessories. All you need to do is buckle the bag and you are good to go. Available in shapes like round, heart, square and even star, these crossbody bags relieve you from the hassle of carrying slings or clutches. They easily carry all the necessary items and can be paired with any outfit.
Don't Miss: Birthday Special: Take A Sneak Peek Into Mugdha Godse's Collection Before Updating Jewellery For The Festive Season
Gold Accessories
Gold is a warm neutral colour and looks very stylish when paired with the right outfit. You can opt for sleek gold chains, hoop earrings or gold charms to go with your look. Usually colours like purple, red, navy blue, rose pink, black and purple go best with it. Try pairing gold accessories with block colours or graphic t-shirts and avoid them if your outfit has floral or geometric prints.
Big Glasses
It need not be sunny in order to make you carry a pair of sunglasses. Big framed sunglasses, usually D-framed and cat-eye ones ideally go with all sort of outfits. They will help in accentuating your cool summerish look whenever you step out in the open. Make sure you don't wear them indoors as it generally looks awkward.
Don't Miss: Style Your Maang Tikka Different Ways With These Amazing Festive Hairstyles
Metallic Heels
If you are bored of your regular basic and boring heels, then it is time to make a shift. If you are someone who likes brighter footwear, then metallic heels are ideal for you. They not only go well in contrast with dark coloured clothes but also give you a different look. You can either opt for metallic heels or go for metallic sneakers, depending on the genre of your outfit. Avoid pairing metallics with floral prints and choose solid dark colours to go with it.
Sleek Watch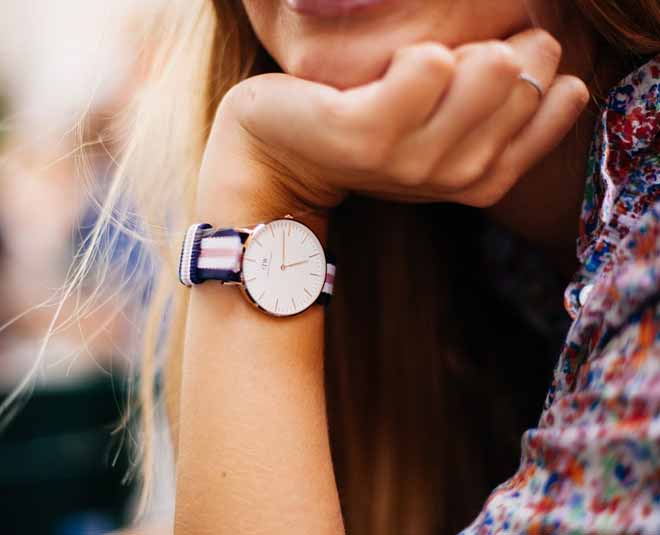 A watch is an essential accessory which is not limited to its time-telling capacity. Adding a watch to your outfit will not only make your wrist look fuller but will also complement you perfectly. As a woman, you must opt for sleeker designs and avoid going for big watches. Sleek designs fit the wrist well and do not attract too much attention. You can opt for gold, rose gold and silver watches if you are planning to wear business wear or something athletic. Colourful and printed watches can go with block colours and western outfits, depending on the colour and contrast.
Statement Hair Pins
Hair accessories need to be carefully dealt with as they can go overboard anytime. You can opt for sleek and long hairpins while wearing pastel or light shades. Beaded and pearl hairpins also help in updating your look instantly. Avoid going for tic-tacs and opt for longer ones. Make sure you do not add too many accessories as it can spoil your look. Add one accessory at a time and experiment with colours and designs as you proceed.
For more on fashion and beauty, stay tuned to HerZindagi.