As the festive season has almost begun in the country, with Raksha Badhan, Hariyali Teej, Onam, Janmashtmi, etc, just around the corner, everyone seems to be busy selecting the perfect outfit, makeup, and ornaments. Speaking of jewellery, one of the most spectacular and loved pieces is the maang tikka, which acts as the oozing factor for any look. But, even if you have the most perfect matha patti, with rich Kundan work or Meenakari, a wrong hairstyle can end up taking away your spotlight. Of course, none of us want that to happen! Hence, you need to select a coiffure that not only enhances your look but also make others green with envy of your maang tikka.
Deepika Padukone's Front Twists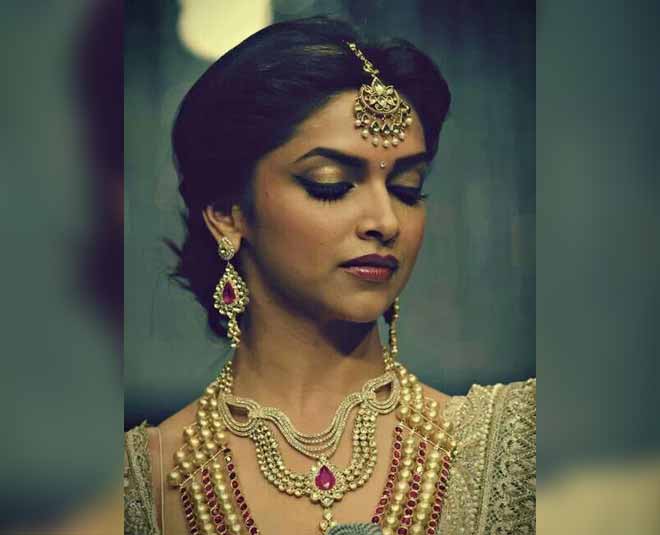 There is no doubt that Deepika's most stunning maang tikka look was the one that she sported on her wedding day. But, since we are dressing up for a bit lighter event, we will go with her another elegant look, the simple front twist hairdo.
Don't Miss: Here's How You Can Re-Create Deepika Padukone's Three Amazing Hairstyles
Steps
Start by detangling your hair. Divide your hair into two equal parts.
Part your hair horizontally from the front on both sides, leaving two inches space from the hairline.
Carefully place your maang tikka in the center, and secure it with bobby pins.
Then tie the rest of your mane at the back, to work on your twists.
Using a hairbrush, lift your mane from the front and slightly push it back, making a twist.
Hold that hair strand, twist it one more time, and secure with bobby pins.
Repeat the same procedure on the other side.
Lastly, gather all your hair at the back and make a low bun. Secure it with pins and you're good to go!
Alia Bhatt's Princess Look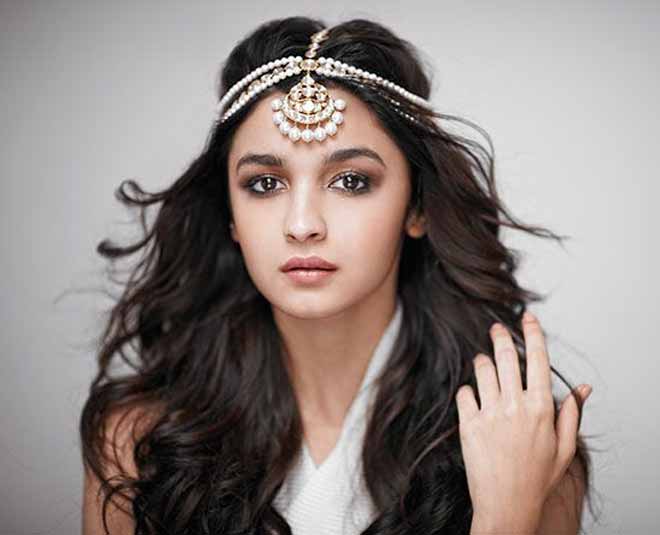 The 27-year-old star looks amazing in all the ensembles. While at the beginning of her career, we saw Alia sporting more of the western attires, the last couple years, turned to be opposite, with her donning some of the most beautiful traditional dresses at wedding parties and her films. This particular princess look of Alia is chic and elegant. Here's how you can nail it.
Don't Miss: Jhumkas To Chandbaalis, Alia Bhatt's Earring Collection Is A Treat To The Eyes!
Steps
First, you will need to make soft curls to achieve this look. Either use a tong or try making heatless curls.
Once your curls are ready, apply a generous amount of setting spray to keep them intact.
Part your hair from the center and carefully place the tikka. Secure it on your crown section with bobby pins.
Then, starting from the temple of your head, part thin hair strands. Repeat the same on both sides.
On the parted hairline, carefully place the patti of your maang tikka.
Secure it with bobby pins on either side and comb your hair, bringing most of it in the front.
Jacqueline Fernandez's Low Chignon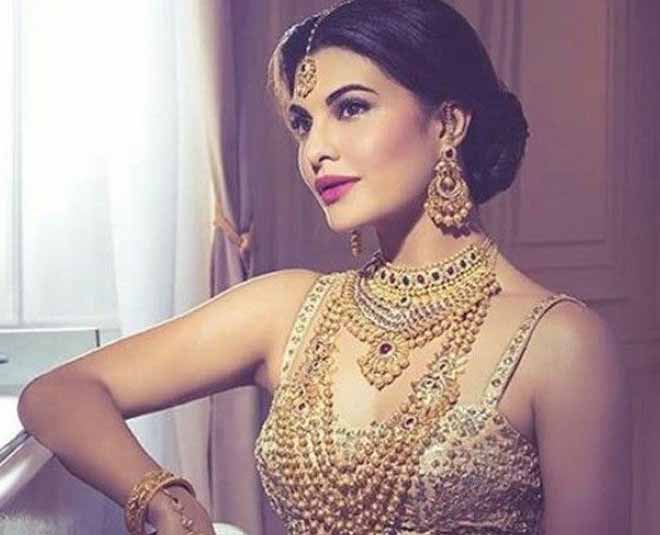 Jacqueline is one of the most good looking actresses of the industry. Be it a simple airport look, or an elaborated party appearance, she manages to make fashionistas sit and take notes. If you like keeping things simple, try this ravishing low chignon.
Steps
Take a flat iron and straighten up your hair, if you have wavy or curly hair.
To create a fuller look, part your hair from the sides and apply a generous amount of setting spray. Do this on both sides of your hair. This will help to create volume.
Then, make a center parting and lightly brush your hair to create an even look.
Place your maang tikka in the middle and secure at the crown section with bobby pins.
Try keeping the locket of the maang tikka in the center of your forehead.
Gather all your hair at the nape of your neck and roll it in a bun. Secure with bobby pins and you're good to go.
If you liked this article, do comment on our Facebook page. Stay tuned to HerZindagi to read more updates.