Summer is approaching and this gives us the cue for upgrading our summer wardrobes. This year, let's agree on promoting handloom full throttle! Switch to handloom, handwoven clothes. To give it a start, here are some dupattas that your wardrobe will be incomplete without. They are breathable, look classy and boost the simplest of kurtas.
Chikankari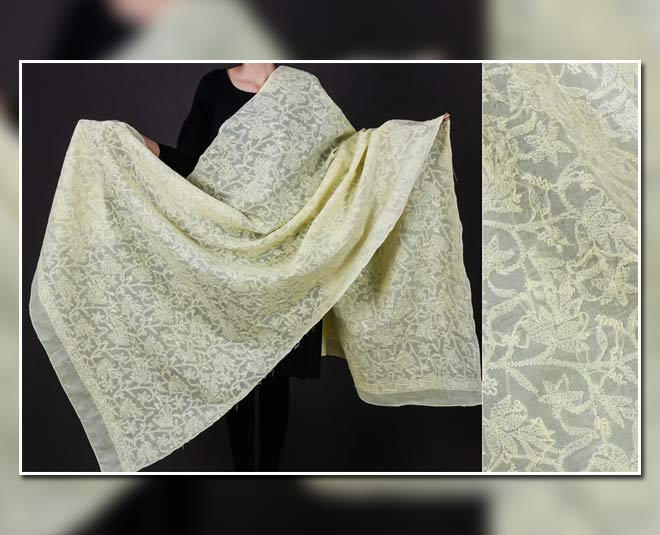 Image courtesy: itokri.com
Chikankari work is all about traditional embroidery, a style from Lucknow most of love. It is now available in so many colours but earlier it was a white on white combination. There are so many variations available today and they look lovely on anyone. Tea it with a plain kurta in the same hue or a contrast and let the chunni do the talking.
Kantha Work
Image courtesy: itokri.com
This is a Bengali craft which makes any piece of cloth alive! This work can be seen on stoles as well as quilts and on dupattas this work is exquisite! If you have a morning engagement, just dawn a plain kurta and wear this kind of dupatta along with your silver or gemstone jewellery.
Kalamkari
Image courtesy: itokri.com
This art is handpainted and it takes time. Not like hand embroidery but to be precise with the lines and usage of the right colours is equally important. You get many with deity designs as well.
Don't Miss: Top 5 Ways To Flaunt Kasavu Sarees
Ikkat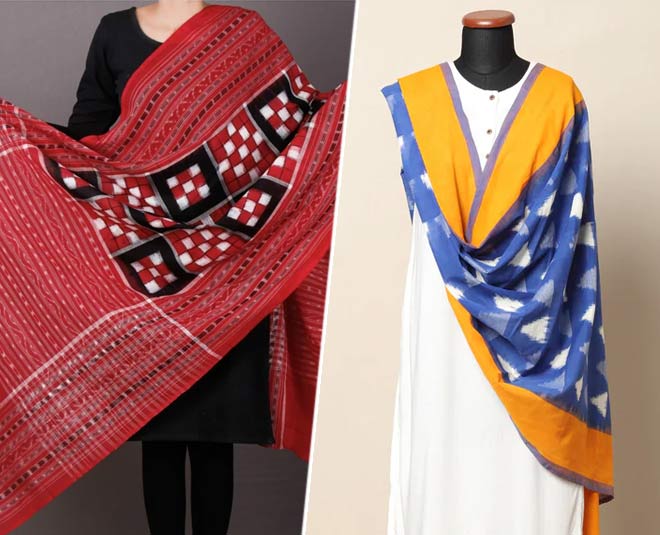 Image courtesy: itokri.com/ ajio.com
Ikat is a dyeing technique which needs several steps to produce something like this. The more work the dupatta has, the costlier it gets. You can wear a rather simple one for regular outings and a heavy work one for a lunch or dinner event. You can pair dupattas with plain t-shirts as well as they give a fusion look.
Don't Miss: See Pics: Baroda's Maharani Radhika Raje's Saree Collection Is A Treat For Sore Eyes!
Bandhej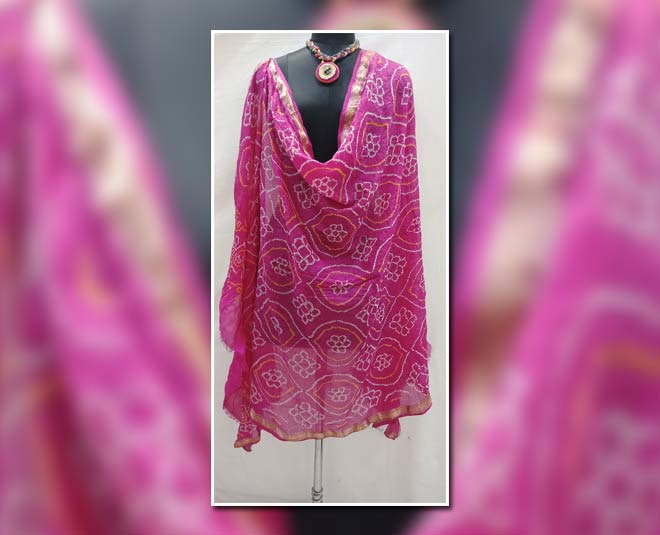 A bandhej or a bandhini dupatta has its ow Rajasthani charm. It looks very pretty and is available in several hues and patterns. It is made by tieing up channas or rice as per the required design which is time-consuming and then dyed in different colours as needed.
Phulkari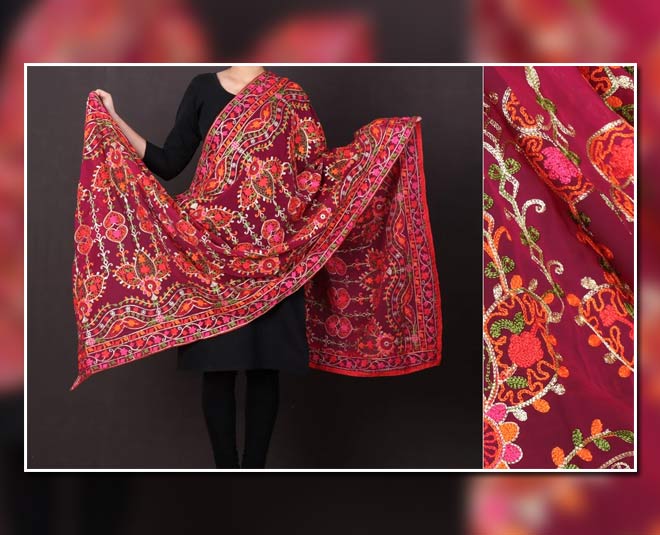 Image courtesy: itokri.com
This work is a speciality of Punjab and they add "chaar chaand" to your outfit in an instant. You get machine made ones as well which many sell saying it is handmade but it is not. You must flip and see the neatness in the weave. It is very clean then it is a machine job. These dupattas look great when you want to amp up your otherwise dull look.
Baghru Print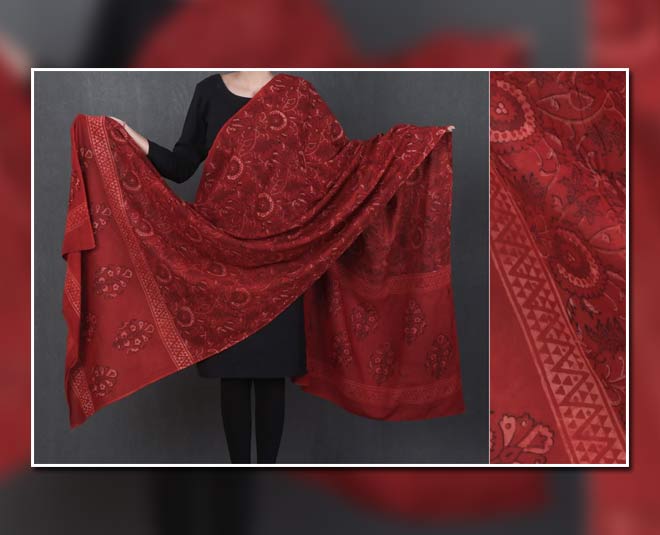 Image courtesy: itokri.com
This hand block print work on pure cotton dupattas is bliss! Why so? These dupattas are soft and excellent for the summer season. They can be dressed down or dressed up with accessories. Available in a plethora of colours and designs this one is a must-have in every wardrobe.
Stay tuned to HerZindagi for more such looks and options that can elevate your wardrobe.