Becoming a mother has to be one of the greatest blessings of being a woman. It can change your life in the best way possible. However, the journey to becoming a mom is definitely not easy. During pregnancy, you got to face a series of issues including urine leakage, heartburn, mood swings, constipation and of course, swollen legs.
While you should not wear your high heels when expecting to stay safe from any mishaps, this doesn't mean you should give up on looking stylish and fashionable. There are so many chic options that can assist you in looking gorgeous while carrying your baby. With style, a mom-to-be also needs comfort. Therefore, we did some digging and curated a list of footwear that are both comfy and fashionable.
Pointed Ballet Flats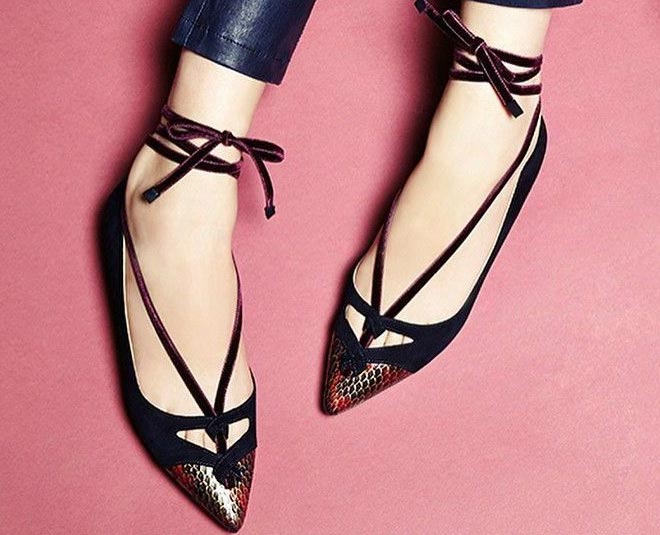 No matter if you are wearing western wear or an ethnic ensemble, a ballet flat looks good with each and every outfit. They are comfortable, protect your feet, and most importantly are stylish. Besides going for something that has a round toe from the front, invest in a pair with a pointed toe. They will make your feet look more elegant and you taller. We love the strap detailing on this flat, they are adding more drama to it!
Mules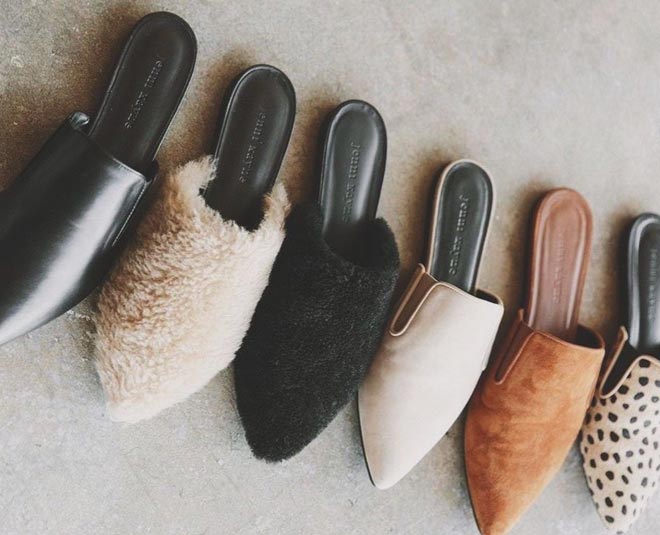 Mules were actually discovered in the 20th century, but it was brought back in the 21st century for all the right reasons. They are uber-chic and comfortable. Sport it with jeans or pair it with your Patiala suit, you will be exuding glamour no matter what. A leather mule is a must-have. Other than that, invest in a pastel shade that will give you a minimalistic look.
Glossy Black Loafers
Be it winters or summers, loafers are amazing comfortable footwear. They protect your feet from sunlight, dust and other harmful agents. With formal attires like tuxedos, loafers look the best. If you want something stunning, we recommend going with this black pair. It has a glossy finish that will elevate any of your looks. You can also style this with casual wear.
Dual-Tone T-Strap Sandal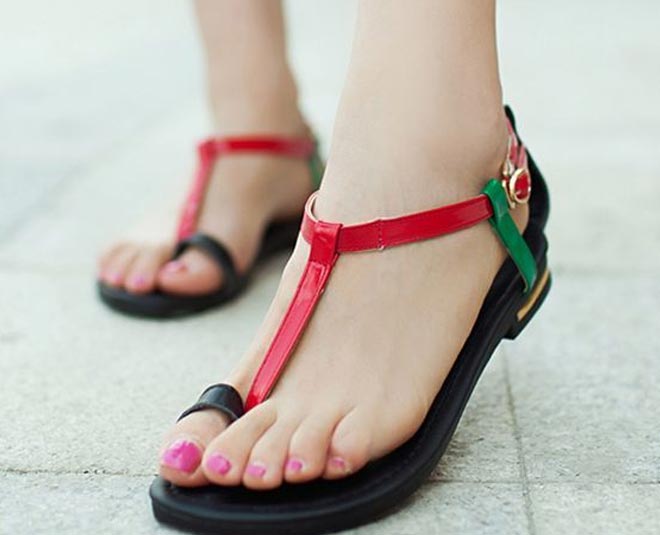 If you don't want anything packing your feet completely so not feel uncomfortable, we say you invest in this dual-tone T-strap sandal. It light, stylish and supportive to walk in. Don this with a pair of jeans or a floral gown (white bridal gown), you will not be disappointed with the look you will achieve. Also, a little block heel detailing will add more glamour.
Don't Miss: 5 Maternity Looks For Would-Be Winter Moms
Black Chelsea Boots
During winters, boots are a must-have. They protect you from the cold breeze and provide utter comfort while walking. Instead of going for wedge boots (tips for buying boots) or the riding one, Chelsea boots can a great option for you. It has a flat surface, with less or almost no heels. There are various types of Chelsea boots available in the market. However, we think this black pair with pastel thread detailing is simply stunning for pregnant ladies.
Don't Miss: Nighties To Chic-Wear: Maternity Fashion Evolution India Saw In 10 Years
If you liked this article, do comment on our Facebook page. Stay tuned to HerZindagi to read more such stories.