She kicked ass as a cop in the TV show F.I.R and she also looks amazing in sarees. Kavita Kaushik has the perfect attitude to carry off any look and this look is certainly impressive!
With the Ganesh Chaturthi and festivities happening everyone is dressed in their best and sharing pics with the world on their social media platforms. When Kavita Kaushik shared her pics we did stop for a moment to check out her saree and the confidence that she exuded in that pic!
View this post on Instagram
It is a bright neon pink with hot red with golden work and generally, I would call the colour combination loud, but Kavita Kaushik is slaying the look with uber-cool attitude! Only she can pull off anything with that smug, hot attitude that all us girls should every day in general. Love yourself, love the way you look and rock everything and anything on you. Although from her posts I gathered that she did it for a brand but I could be wrong as in one pic she has Ganpati in her hand during Ganpati Chaturthi festival.
View this post on Instagram
She loves wearing sarees and her Instagram is proof for sure. Here is handle where you keep clicking on the right arrow to check out her craze for the handloom.
She even paints her own saree pallus! Check it out.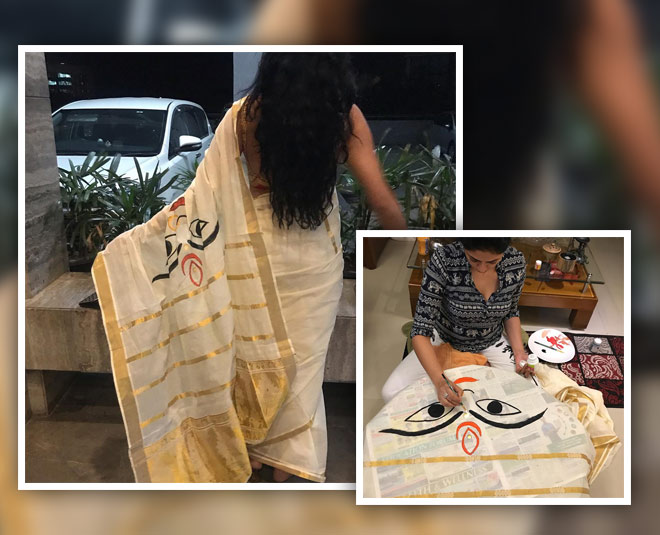 The one where she painted ma Durga! I feel this is the most powerful.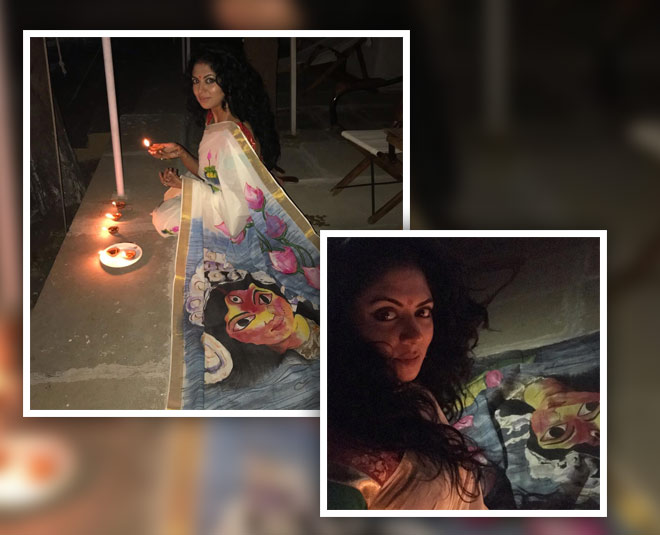 Ma Durga yet again but the lotus and background blue is giving life to a plain saree.
Don't Miss: From Teaming Contrast Blouses To Going All White & Golden, Flaunt Kasavu Sarees In These 5 Ways
This one I am presuming she has painted herself again with mythology at its best and we want to place our orders with Kavita is open to it!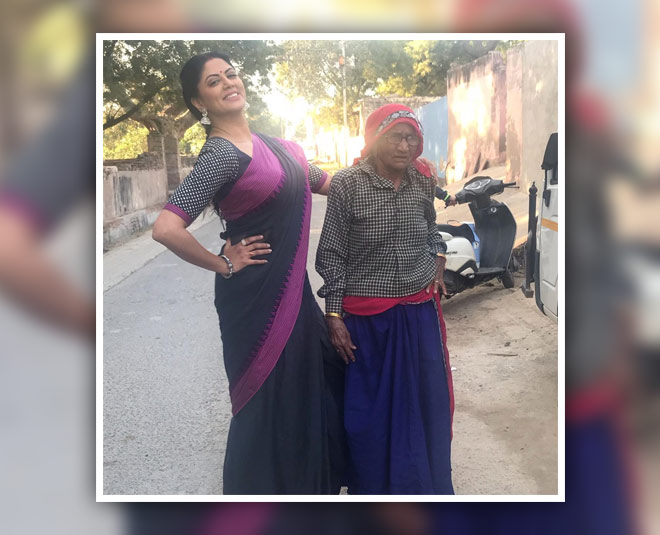 This one Kavita wore as her love for handloom is unconditional. She looks attractive, doesn't she?
Don't Miss: Treat Your Eyes To Sabyasachi's Drool-Worthy Heritage Jewellery Collection
The last one... I loved the colour combo which is simple black and gold but her tattoo and the dori deep back blouse looks really sexy!
For more interesting stories where celebs show off their talent, stay tuned to the fashion section of HerZindagi.