How To Revamp Your Denim Jacket?
Give your denim jacket a new look with these amazing DIY ideas!
There are some basic pieces that we all surely have in our wardrobes and one of them is a denim jacket. A denim jacket is a staple in our wardrobe and it is an outfit that we use the most. So, it can surely get boring at times. Also, in today's digital world, we don't want to put pictures on social media in the same outfit.
So, what can you do to change the look of your denim jacket and make it look completely new? Well, we have some amazing ideas that will surely prove to be helpful. These DIY ideas will give your denim jacket a new and funky look. So, flaunt your style with these amazing ideas.
Paint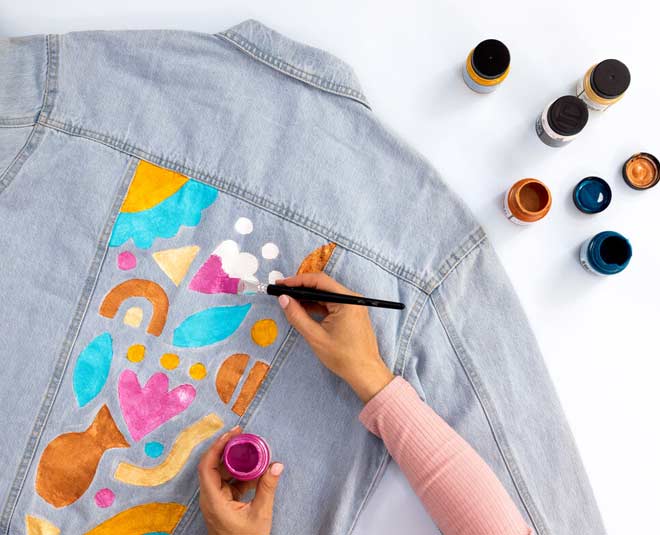 One of the amazing ways to revamp your old denim jacket is to paint it. Get a box of acrylic paints and bring out your creative side. You can paint little flowers or scenery or geometric figures on it. If you are a great painter, then it will be totally easy for you and you can use your creativity. However, if you're not that good at painting, then choose something simple to paint. Use chalk first to make markings so that you don't go wrong. No matter what you decide to paint, it will look beautiful and everyone will surely ask where did you get it.
Cropped Jacket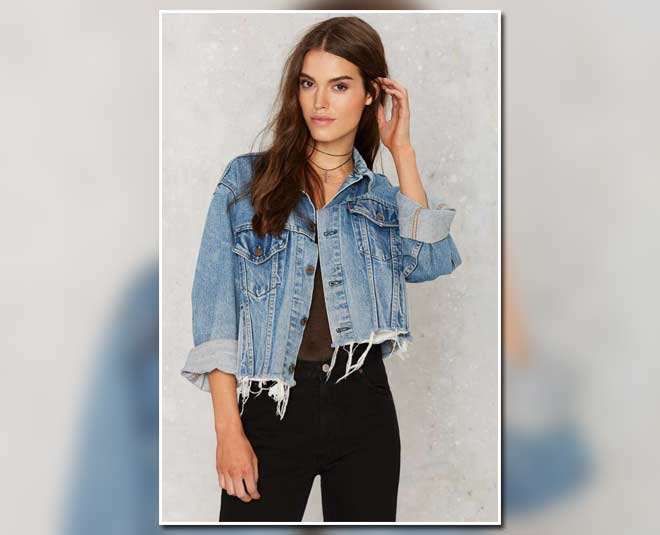 Cropped clothing items are totally in trend. From crop tops to crop sweatshirts to crop jackets, this trend has been going on for a long time. If you are bored of your regular denim jacket and want a new crop denim jacket, then you can easily make one at home without making a hole in your pocket.
Just turn your old one into a cropped jacket. Mark the length that you want and cut it. Your crop denim jacket is ready. If you want a more elegant look, then you can get it hemmed.
Stickers/Patches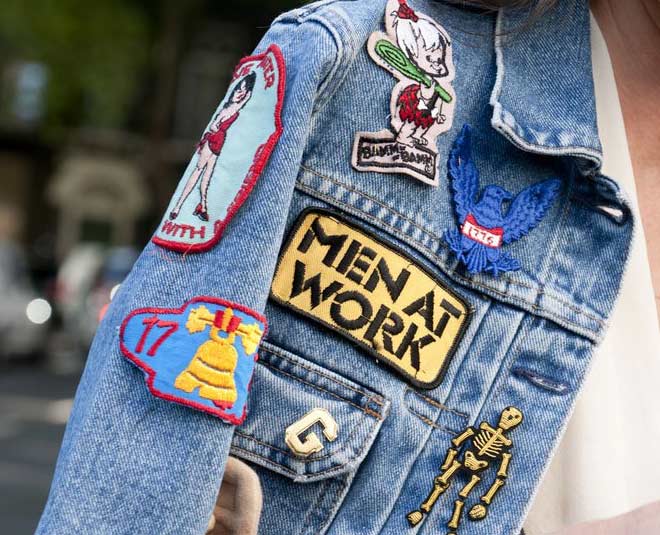 If you want your denim jacket to look cool and quirky, then you can get some patches or stickers to put on your jacket and customise it according to yourself. These stickers are available easily in the market. You just need to find those which suit your personality. You can go for rainbow stickers, smiley stickers, stickers with quotes, cloud stickers and more. Put them either at one spot or scatter them all over the jacket.
Brooch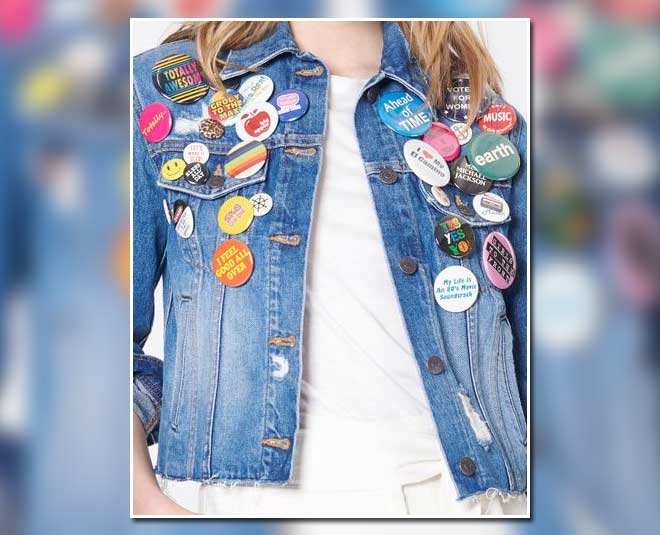 If you don't want to permanently put stickers on your denim jacket, then there is another way to add some quirk to your jacket. Use brooches to give your jacket a new look. You can go for funky brooches or you can even go for elegant ones.
Put these brooches wherever you like, just make sure that you don't go overboard. A single brooch can also look but 30 of them can spoil the look. The best part about these brooches is that you can remove them anytime you like. So, get your favourite brooches and put impress everyone with your look.
Embroidery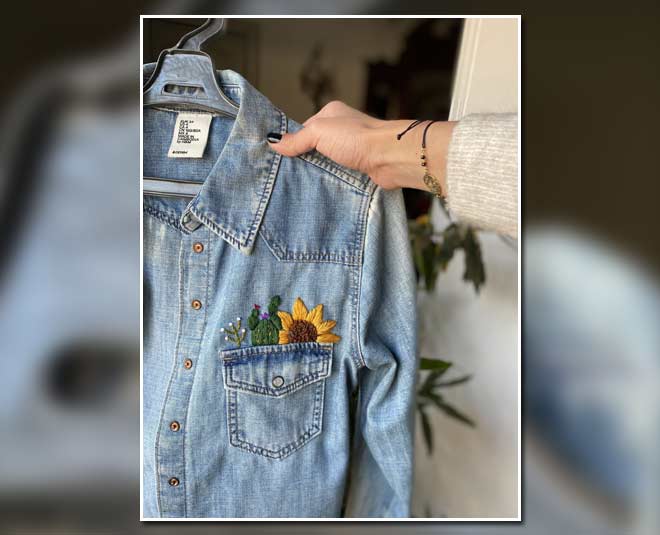 We all look for good embroidered clothing items like kurtis, tops, shirts, dresses, shawls and many more as it gives your clothes an extra glam look. So, why not try this amazing trick with our denim jackets?
You can embroider something on your jacket. You can embroider anything but flowers would be the best choice. Make sure to make marking with chalk first so that you don't make any mistakes. Embroider something beautiful and flaunt your new and improved jacket.
Don't Miss:Looking To Style Your Scarf? Here Are 5 Different Ways!
Add An Indian Touch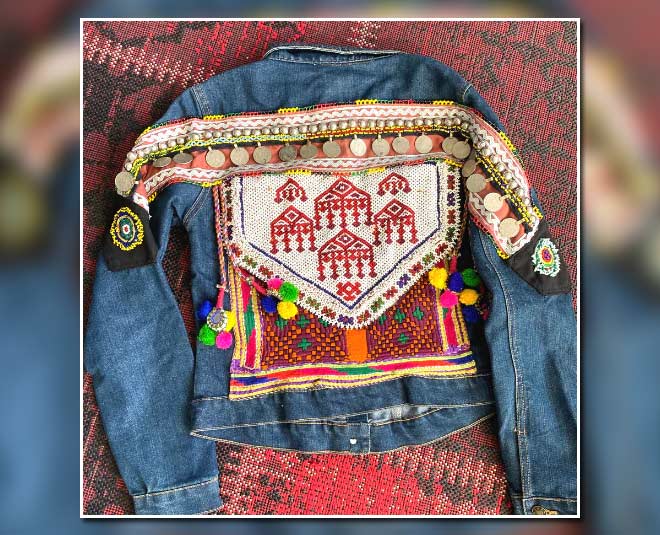 This one is surely my favourite trick to revamp my denim jacket. Add an Indian touch to your denim jacket and it will totally be transformed. In order to Indianise the jacket, add tassels to your jacket and add leftover borders to your jacket. You can add other elements as well to amplify the look of your jacket.
This Indianised jacket can be paired up with anything. You can layer it over western tops or Indian kurtis. No matter what will be your outfit, this jacket will surely add to the beauty of your attire and it will make you look lovely.
Don't Miss:How To Style A Midi Skirt For A Chic Look!
Ripped
Another way to change the look is to give it a cool ripped look. You can either make some cuts on the sleeves or on the sides. Make sure that you don't overdo it as it will ruin the complete look. If you are not confident about your skills, then you should get it done by a tailor. You will surely be impressed with the end results.
For more such stories, stay tuned to HerZindagi!