We all somehow, somewhere want to be in the limelight, no matter how much we disagree to it publically. We all want to look like head-turners who dazzle at a party, crave that attention... its a weak spot for many. Here we shall talk about blouses that steal the limelight yet look uber cool with those six-yard wonders. Here are some 'Hatke' blouses that we came across while scrolling through Instagram.
From the necklines to the sleeves to the fabric used and then the designs embroidered, there is so much out there that we may not have explored yet. Let's take a look at them one at a time.
Tassels Galore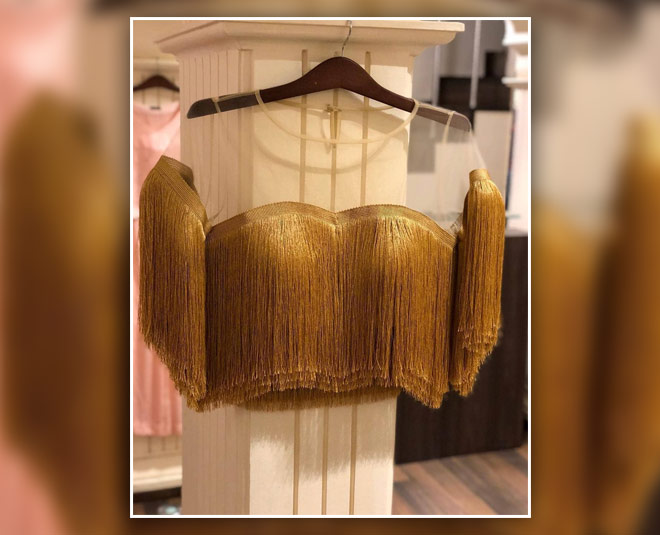 Image courtesy: instagram/theblousepost/
We found this blouse design on Insta and it got us intrigued! The sheer fabric around the neck and the tassels all over including the sleeves looked very interesting. Not everyone can carry them off so have the right attitude and you are good to go!
Palki Behind You
Now this one can be a head-turner if you team it with the right saree. Here the woman wearing it has worn a heavy saree as she seems to be at a wedding but we suggest a slightly plain saree so that your blouse is a fashion statement.
Patch Work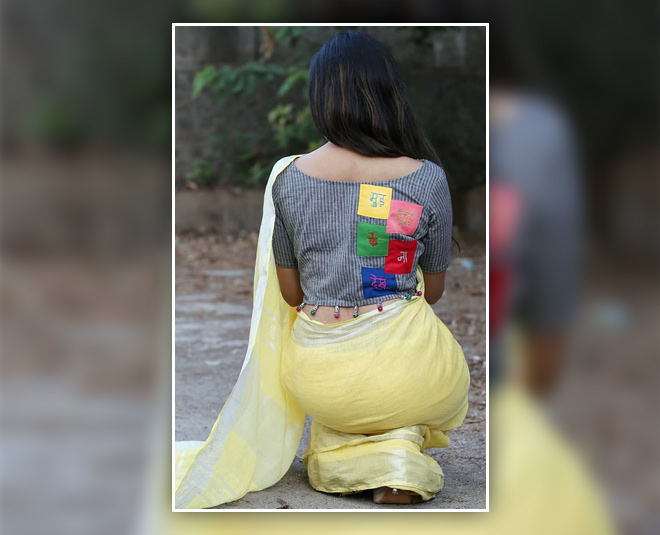 Image courtesy: Instagram/narivadidotcom
This one is pretty awesome a blouse as it is different and if teamed right it can again be a head-turner. Even with a white saree or any solid colour, it will look very good. The Instagrammer shared this pic with a caption: "Nakhra Hai Swag!".
Don't Miss: Sequins To Zardosi, Take Inspiration From These Manish Malhotra Blouse Designs Like Karisma, Kriti
Simba On Sale!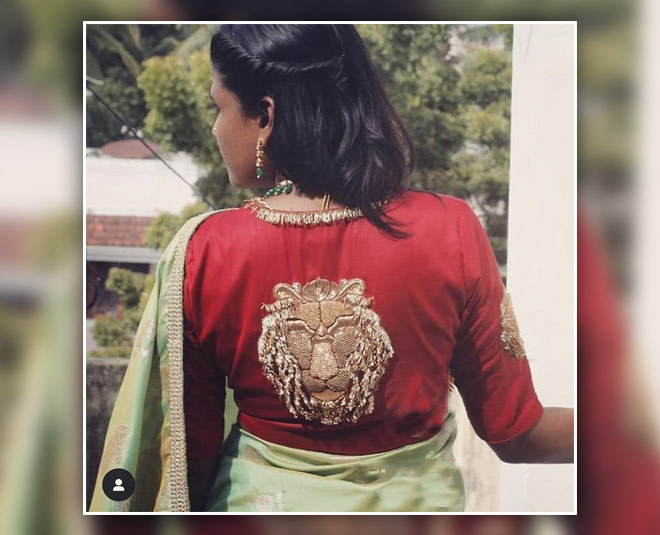 Image courtesy: Instagram/askcouture.7
Isn't that crazy! We loved this design with a lion face on it and made with zardosi and seed beads, but again it is all about the attitude!
Beaded & How!
Image courtesy: instagram/shaadisaga
This blouse is a clear winner if you are looking for something that will steal all limelight! The details took our breath away. It is a mix of detailed work with crochet. It will be a bit heavy but I think it is worth it!
Your Blouse Got Wings
Image courtesy: instagram/theblousepost/
With tule on the sleeves like the mega and strappy blouse with embellishments would look crazy with a light net saree. Even a chiffon saree would go well with it!
For more on blouse designs, stay tuned to HerZindagi.
Did you like this article ?