Every year we witness a shift in the preferences for prints and patterns, which is largely influenced by global brands and designers. Getting inspired by the brands and designers' ingenious creativity we also manage to stay classy and stylish with the most in-demand patterns and looks. From the trends we have noted so far, it would be safe to say that the fashion world is taking printed materials by storm this year.
Not only that but these prints and patterns that remain the designers' or brands' choice can also be expected to remain popular among consumers for the entire year. So, we spoke to Mr. Pawan Gupta, CEO, and Co-Founder at Fashinza who helped us with his expert opinions and described how different patterns can help you stay on top of the trends this season. Read on for more.
Nature Inspired Prints
Floral patterns have been in vogue for a few consecutive seasons and it looks like they're here to stay for a while. Spring/Summer 2021 collections will witness a predominance of nature-inspired patterns which will not only include florals but also leaves, vines, animals, and landscapes. From Valentino to Manish Arora, everyone nurtured their own wilderness in SS 2020 collections, and this year, we're expecting bolder demonstrations.
The blooms can range from giant tropical flowers to hazy watered-down ones. There's a limitless scope for designers to experiment with nature-inspired prints since they work perfectly across western and ethnic categories, making it a convenient choice for brands to source fabrics with nature-inspired prints in bulk.
Stripes And Checkers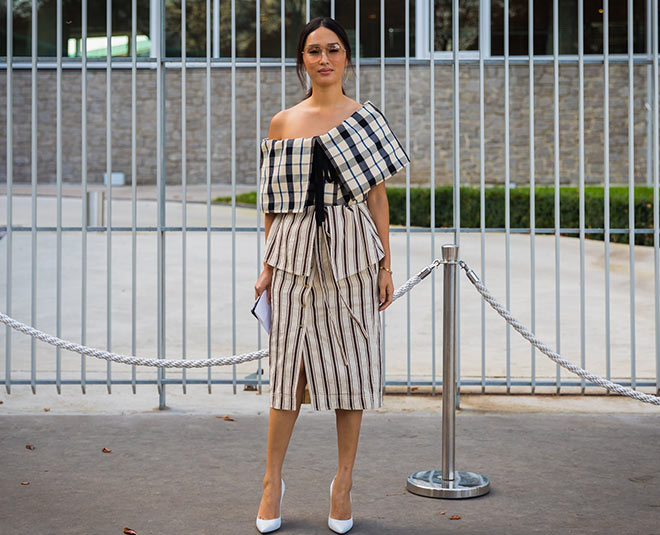 Chanel, Gucci, and other thought-leaders in the industry seem obsessed with stripes and checkers at this moment. If there's one pattern the designers like better than the tropical blooms, it is the monochromatic stripes, checkers, and chessboard prints.
However, designers are not exclusively experimenting with monochromes - tints of beige, blue, and brown also seem to be blending well with the prints, and brands definitely have the liberty to play around with the fun yet formal combinations(summer work wardrobe).
Polka Dots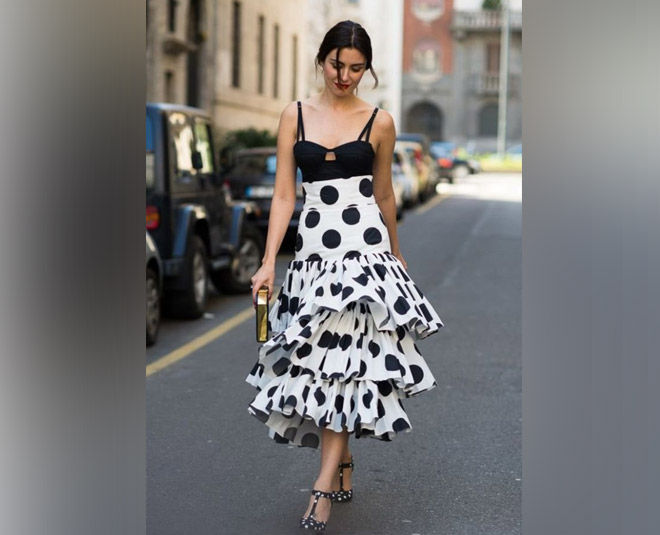 Polka dots and wine have one thing in common, they are known for aging well. This season, we can expect to see multi-scale mixes of polka dots, and the key experimentations are expected in terms of colors and layering. The popularity of polka dots can be ascribed to the fact that they are not only compatible with multiple fabrics, but also work well across categories ranging from loungewear to party wear.
Geometric Patterns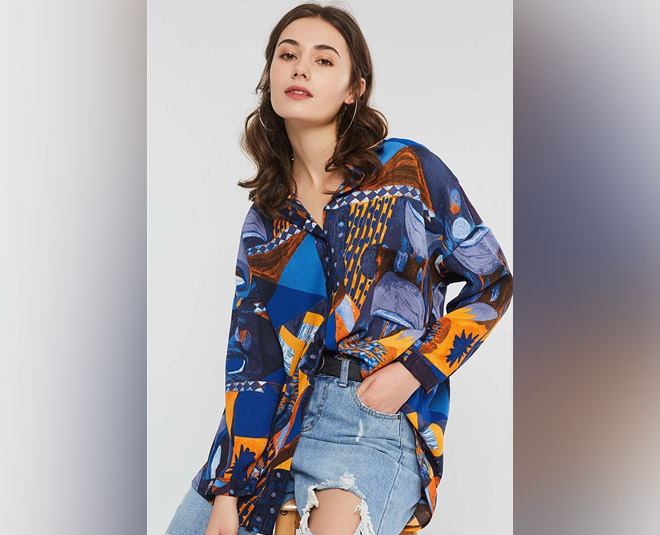 Geometric Patterns are nothing new but their reinterpretation from a kaleidoscopic angle is something fresh that designers have unveiled. Intermingling geometric patterns, with their carefully executed twists and turns, evoke a trippy sensation that millennials and gen Z consumers seem to adore. With the right geometric blends, designers can literally produce abstract pieces of wearable art, and much like floral prints, they offer great scope to play around and experiment.
Geometric patterns go well with fabrics ranging from cotton, chiffon, georgette, silk to polyester, crepe, lycra, and nylon. One can apply them to shirts(how to style plaid shirts), tops, dresses, or athleisure wear and the magic would work just the same.
Don't miss: See How Oversized Clothes Are Changing The Face Of Fashion And How You Can Style Them Like A Pro
Digital Mayhem
An unpredictable mix of prints and patterns is also expected to trend this season and the only thing that could restrain the possibilities here is the imagination of the designers themselves. Digital mayhem embodies a fusion of pop art with other trending patterns, creating a chaotic montage and we're hoping to see a lot of experiments in that direction as well.
Don't miss: 5 Actresses Who Rocked The Red Pantsuit & Some Tips For You To Rock It Too
So, which print are you going all over this season? Do let us know in the comment section below. Stay tuned to Her Zindagi for more such pieces.