If there is one outfit that you can wear during summer, monsoon, and winter, it definitely is a stunning plaid shirt. It is versatile and suits one and all. In fact, if you're looking for gender-neutral pieces, you can surely invest in a plaid shirt. However, when it comes to styling this sleek piece, girls generally just tuck it in or leave it out. While these are classic ways to style a plaid shirt, there are so many different things you can do with it. Wondering what exactly? Allow us to help you! Here are some chic ways you can don a plaid shirt during any time of the year. Check it out!
Pair With An Army Jacket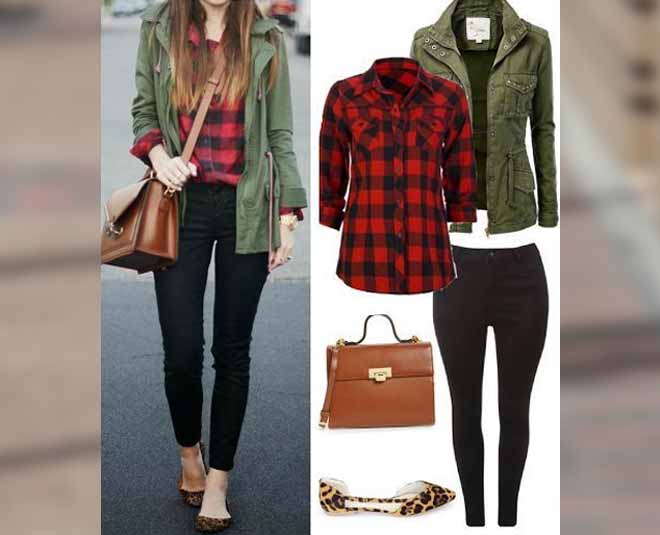 Army jackets are one of the latest fashion trends that everyone seems to be loving these days. Instead of just wearing it with leather pants and skirts, pair the amazing pine green army jacket with a plaid shirt. Wearing a plaid piece with black and white t-shirts is a little bit yesterday. You want your outfit to exude glamour and that can come with colour blocking and adding pieces that do not over-power each other.
Style With A Black Dress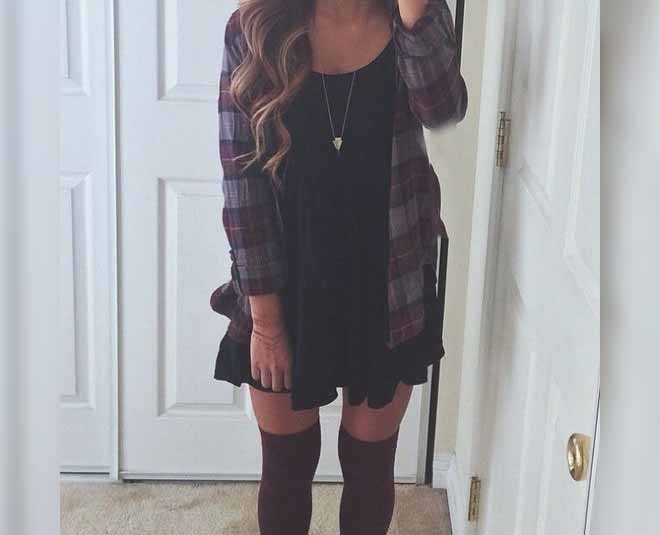 A black dress on its own definitely looks stunning, but then there are days when you want to add a pop of colour to that plain outfit. Keep it classy and elegant by adding the right piece, a plaid shirt. You can go with a garment that has black stripes or can try something absolutely out of the box, perhaps something with pink and purple hues. If you are not a fan of bright shades, look for a piece with subtle grey colours.
Tie It Around Your Waist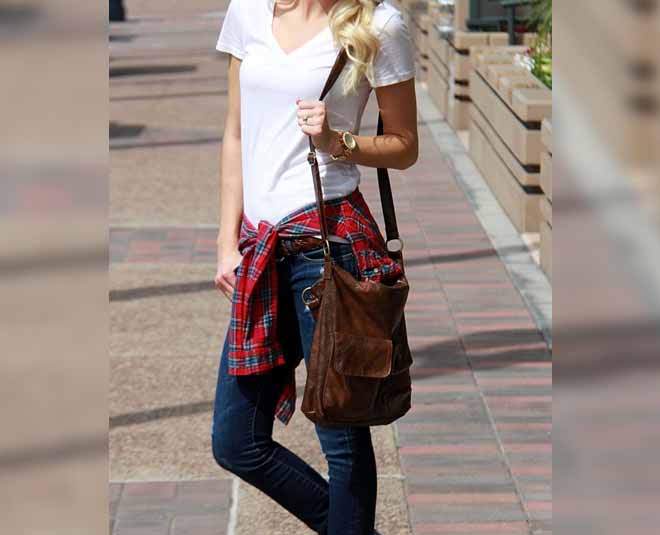 Love clubbing plain ensembles, but also want to flaunt your figure with something body-hugging? Forget belts and try tying your plaid shirt around your waist. It gives a bit messy look that appears amazing for simple outings and shopping spree with your buddies. Not only will this style make you stand out, but your waist will look tinier and flattering.
Don't Miss: 5 Times Bollywood Divas Rocked Quirky Masaba Gupta Sarees
Wear Under A Plain Top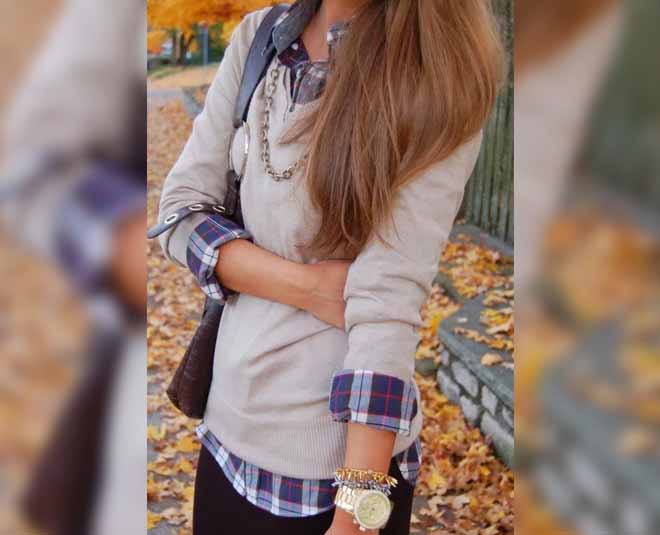 Tucking in and wearing a plaid shirt like a formal attire is nowhere close to formals. But if you tweak things a bit, you can surely turn plaids into an ideal office-wear garment. You surely must be having a full-sleeve plain top in your closet. Wear it over your plaid shirt and accessorise it well with a sleek wristwatch and charm necklaces. This look will help you to catch all the eyeballs!
Don't Miss: 6 Times These Women Proved That Business Wear Does Not Always Belong To Office
Club With A Turtle Neck Top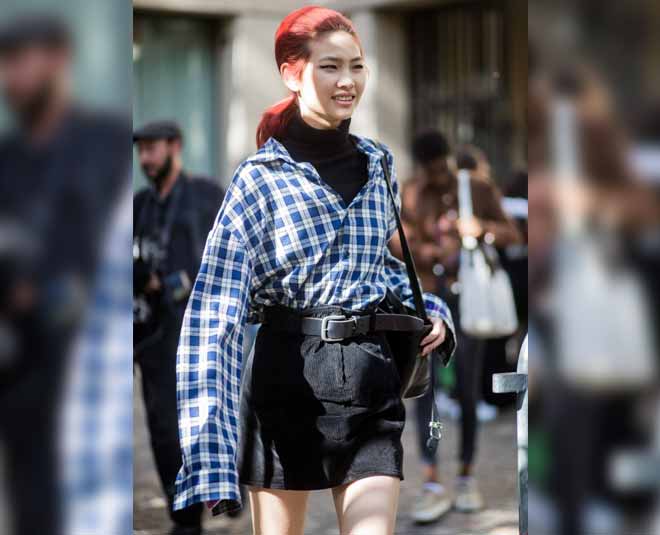 If you keep a taste for high-fashion, this is the look you want to go for. A turtle neck top is something every celeb and fashionista is seen donning nowadays. The piece helps you look slimmer, tall, and classy, all at the same time. Invest in one of them and club it with your plaid shirt. There is no doubt you will not be oozing oomph in it.
If you liked this article, do comment on our Facebook page. Stay tuned to HerZindagi to read more updates.