Pantsuits are so in fashion this season. They are classy, regal, and edgy and they give you a very smart vibe if you don them with the right confidence and accessories. Talking about Bollywood actresses, there have been plenty of times that actresses have worn pantsuits but going through different actresses' pictures we found many of them had sported the smart edgy look in a red pantsuit.
Now you would think why are red pantsuits everyone's choice these days? Well, we think it is simply because red colour suits everyone for every occasion. Just style it right and voila! So, let's take some inspiration from Bollywood actresses and then find out how to style red pantsuits in your own way.
Sonam Kapoor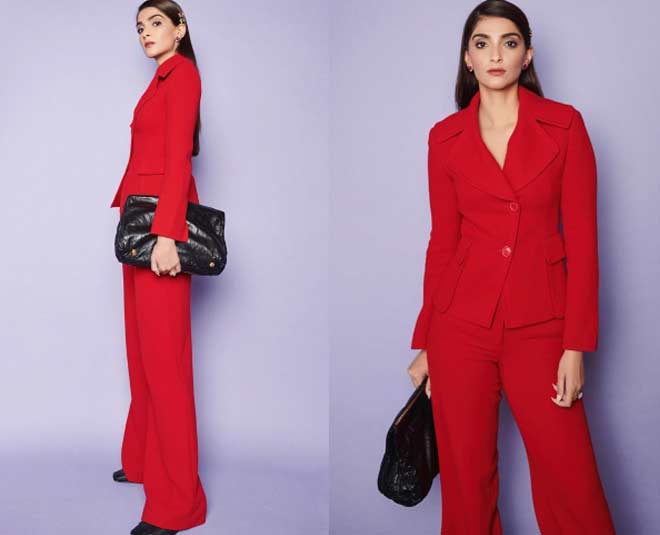 Sonam Kapoor is blessed with the best fashion sense in the industry. Her outfits and the styling she does are all totally beyond praise. Here she is seen donning a well fitted red pantsuit with a body hugging blazer and a flared pair of high waist pants. She has also done a sleek straight hairstyle and natural pink tinted makeup. Completing the look, she has opted for black shoes and an envelope purse to go with the look.
Alia Bhatt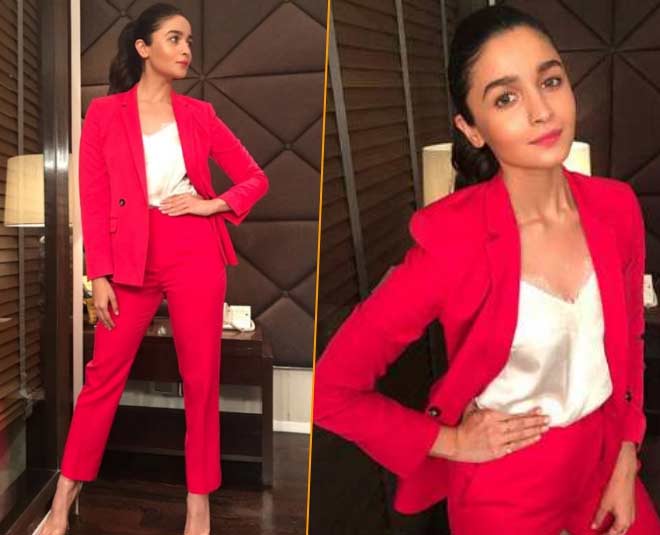 Alia Bhatt looks a pure stunner in this red pantsuit. She has sported a straight-cut blazer with a high waist ankle-length pant. And to add more volume to this look, she has also styled it up with a white satin top that she has tucked inside her pant. To round up the look she has done simple makeup, a ponytail, and finally added neutral toned heels.
Sara Ali Khan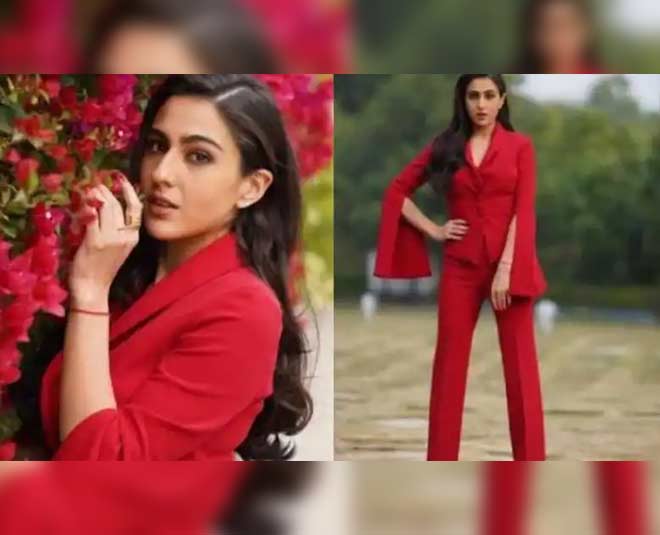 Yet another Bollywood diva, Sara Ali Khan(Sara-Kartik breakup story) who is looking all classy and beautiful in this look. She has donned a well fitted with open stylish sleeves and a full straight pants. Styling the look she has done her hair in mild curls and kept the makeup minimal. She has also accessorized the outfit with chic rings and light jewellery.
Deepika Padukone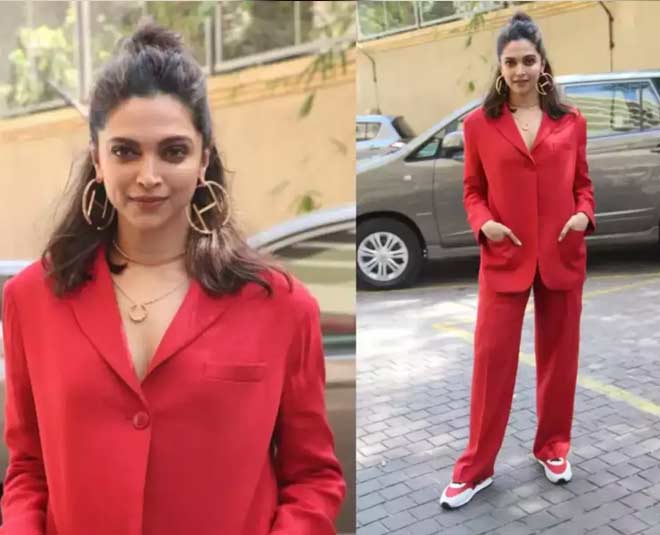 Deepika looks super hot and stunning in her red oversized pantsuit. She has sported a monochrome look with the pantsuit and we are totally loving how it has come out. She has styled her hair in a messy half bun, added simple jewellery pieces like earrings and a neck chain. Finally, completing the look, she has added matching sneakers in red and white.
Don't miss: See How Oversized Clothes Are Changing The Face Of Fashion And How You Can Style Them Like A Pro
Kiara Advani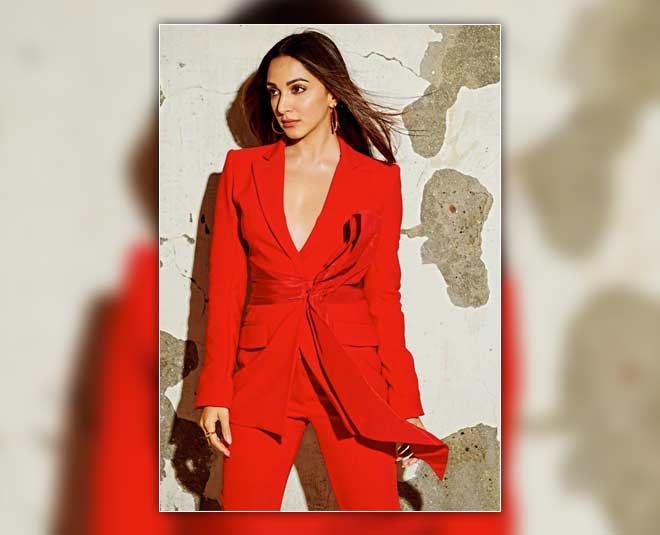 Kiara Advani is no less a charism in her charming deep red pantsuit. Wearing a deep neck V shaped blazer, she has sported high waist pants and a belt to cinch in the waist. She has also taken the look a notch higher with simple jewellery pieces like earrings and rings and a small clutch. Styling her hair in a straight style she has also done her makeup in basic natural shades.
How To Style A Red Pant Suit?
Well, adjusting and customising the look according to you is necessary and thag is why here are some style tips from us.
Go for a high-waist pant for a more defined and decent look.
Wear neutral tone sandals/heels.
If you have to attend a family function the style your red pantsuit with a heavy choker neck piece, a hair bun, and matching earrings.
For casual looks, go for simple and light pieces of jewellery such as hoops, chains, rings etc.
Do not wear very bold makeup as red in itself is a bold colour.
Further, style your hair in straight styles for the best getup.
Don't miss: These Purple Outfit Ideas From Your Favourite Divas Will Help You Smash The Trends
If you liked reading this article then stay tuned to Her Zindagi for more.