Get ready for a new wave of wedding trends as we enter 2021. This year completely changed the idea of a typical Indian wedding, all thanks to the pandemic and it looks like the latest trends will make it to the new year.
Nuptials undoubtedly looked different this year and with COVID-19 still being here, we are heading towards an era of micro weddings. These intimate weddings are indeed going to affect the wedding trends for the brides-to-be.
We had a quick chat with experts to know what would be the hottest wedding trends of 2021. Read on.
Bridal Jewellery Trends 2021
In India, the emotional value of bridal jewellery trumps the monetary value. Brides don't just look at them as pieces that will complement their outfits, they are viewed as potential heritage artifacts that will sustain the memory of their wedding day forever.
When it comes to jewellery, brides in 2021 are expected to experiment with cross-cultural pairings and layering multi-purpose pieces according to Vandana Jagwani, Creative Director, Mahesh Notandass.
Cut, Uncut Diamonds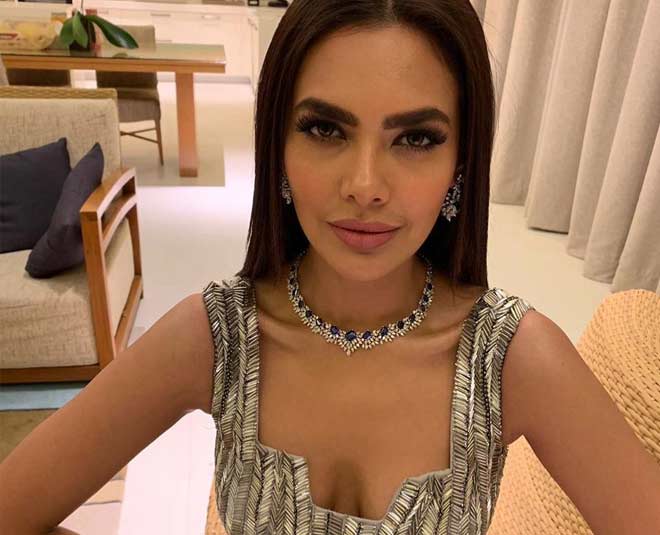 Cut or uncut diamond necklaces will always be a no-brainer choice for brides all across the country. Jadau chokers are making a comeback this season. A jadau choker layered with strings of pearls and semi-precious jewels can be a classic combination for the wedding ceremony. Combinations like these work with just any ethnic outfit.
Polki And Emeralds
This is a classic combination that can be very easily paired with outfits in almost any shade and tone.
Temple Jewellery
Traditionally, only South Indian brides wore temple jewellery but recently it has been making its way across India. Brides can choose some of the more unconventional pieces such as Matha Pattis, hairpieces that can be woven into braids or waist belts styled with their D-day outfits.
The bridal jewellery trends for 2021 cover almost everything. From diamonds to jadau to pearls, there is so much to experiment for Indian brides.
Don't Miss: Skincare Treatment Every Bride Must Follow 2 Weeks Before Wedding
Bridal Footwear Trends 2021
Brides-to-be this season are more inclined towards effortless, comfy looks for their wedding rituals. All the different looks, be it engagement, mehendi, tilak, sangeet, cocktail, and the D-day are incomplete without having a variety of shoes for each occasion. Brides today aren't looking for shoes that leave the feet sore for the next day of functions. Comfort is the biggest priority for the brides-to-be this season.
Platform Heels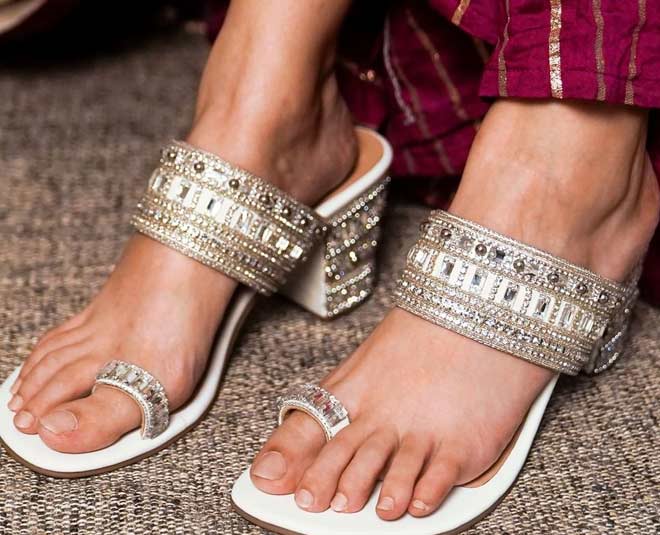 The comfy, chunky platform heels are making a comeback and they are going to rule the 2021 bridal styles.
Celeb Footwear Designer, Aprajita Toor shared, "Bridal shoes this season will be a beautiful & contemporary amalgamation of style and convenience. While the shy and less in-your-face brides will be happy to go with traditional designs, the more risk-taking and OTT bride would most definitely want to add a bit of their personality & playfulness to their shoes with quirky engravings or fun hashtags."
Pencil Heels With Platforms
Want to carry heels in the comfiest possible way? Pencil heels with platforms are here to rule. Platform pencil heels are super comfortable and make long hours of standing and dancing a cake walk.
Block Heels
There is so much to explore, brides-to-be. Embellished block heels are here to steal the show.
Flats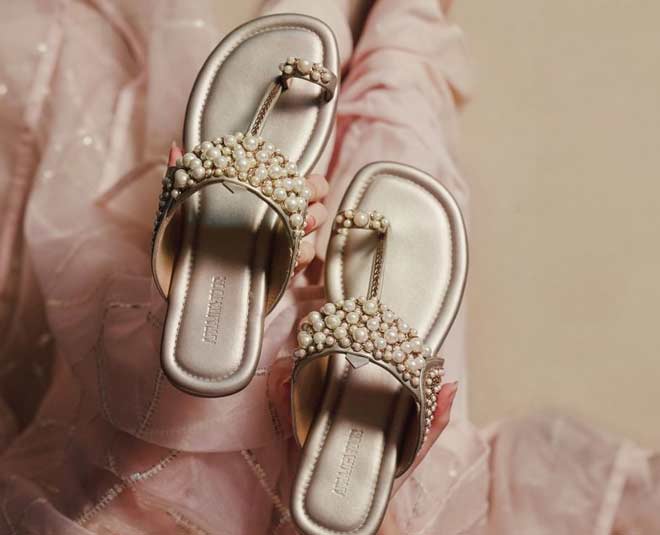 Who said you can't carry flats for your wedding festivities? A pair of beautifully designer flats with handcrafted embroidery or embellishments can be a good pick to complete your traditional look.
Sneakers With Embroidery
The designer shared, "The bridal sneaker trend seems to be eternal. With a touch of traditional handcrafted zardozi embroidery, these sneakers look perfect for the new age bride - The one who likes to change the norm but is still in love with the Indian craftsmanship & embroidery on her sneakers."
These sneakers are all about comfort but also have a modern twist. According to the designer, pastel shades are more likely to rule for the brides.
Bridal Outfit Trends 2021
Yashraj Bhaiya, Founder, Label Varsha, shared, "Currently, Indian craftsmanship is trending. With initiatives like #VocalforLocal in place, there is a clear shift towards traditional aesthetics. Brides are appreciating the value of Indian crafts and want to stay true to their roots. With restrictions on weddings steadily loosening up, brides are expected to bring contemporary twists to their D-day outfits."
Rich Textiles, Happy Colours
The modern Indian bride wants to enjoy her wedding functions just as much as everyone else. So comfort would be a priority for brides in the coming years. Brides-to-be will ditch heavy embellished outfits and pick rich fabrics like organza, georgette, chiffon, and velvet in happy shades like yellow, pink, orange.
Don't Miss: Brides-To-Be, Here Is Your Guide To The Latest Outfit Trends
Metallic Shades
The designer further shared, "Jewel tones with accents of metallic shades will dominate the colour palettes for events in the night while day events will see a lot of tones of pink, lavender, and pistachio."
Easy Outfits For Pre-Wedding Festivities
For smaller, pre-wedding rituals, brides-to-be can pick ghagras and crop tops. Sarees are going to make a big comeback for the D-day and are expected to rule the weddings in 2021.
What other trends do you think would rule 2021? Share your thoughts with us! For more such stories, stay tuned!