TCS Announces Biggest Recruitment Drive For Women, Check Out The Details
Tata Consultancy Services (TCS) has announced the 'biggest' hiring opening for women professionals. Here are all the details you should know.
Tata Consultancy Services (TCS) has announced the "biggest" hiring opening for women professionals. In this major announcement, it is said that the "Rebegin" project is extended to aspiring ladies who are ready to face challenges in their life in order to step forward in the developing world.
TCS said, "Talent and Potential will always remain, and Rebegin is an opportunity for talented experienced women professionals to inspire, reinvent and challenge themselves to make a mark."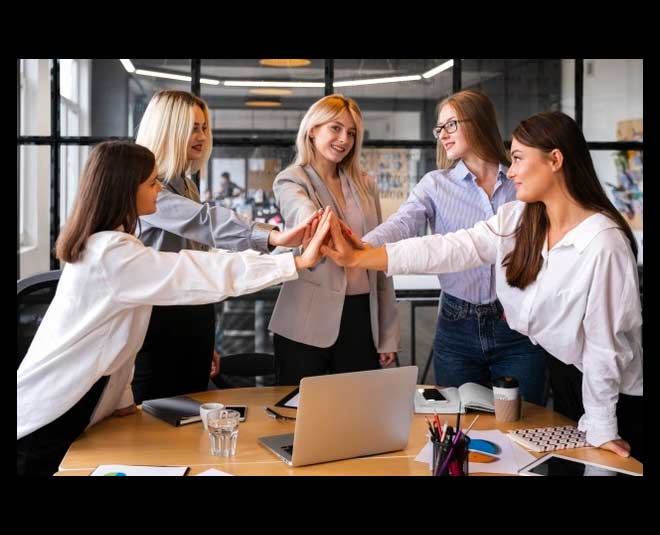 Through this major announcement, the IT service major welcomed experienced women to "take the center stage, stand in the spotlight, and own your presence as a change-maker." This is an opportunity for women all across India.
They are looking for women with passion, and "foundational skills...(who) wish to develop into specialised streams." Also, the interview process has been kept easy with a "single stage interview process".
Eligibility Criteria
As known by all, TCS is a tech-based company, therefore, it requires specific knowledge and skills in the same field which is necessary. Also, the candidate must be expert in computer and computing languages. Below are some of the mandatory skills required to appear in the interview:
SQL Server DBA
LINUX Administrator
Network admin
Mainframe admin
Automation Testing
Performance Testing
Java Developer
Dotnet Developer
IOS Developer
Android and Oracle Developer and many more.
Apart from this, the candidates must have an experience of about two to five years in their respective fields. Also, the candidate must have a graduate/post-graduate degree (full-time).
Don't Miss:How To Turn Your Internship Into A Full-Time Job
How To Apply For The TCS Rebegin Programme?
1. Eligible candidates can visit their official website and click on the Rebegin programme.
2. After this, the candidates need to register themselves by signing up with their registered email ID.
3. All the details related to the job and the interview will be sent to the candidate on their respective email ID.
4. Also, the candidates can apply for the jobs through https://ibegin.tcs.com/iBegin/
Once the candidates clear the interview round and get selected, then he/she will receive a call letter on their respective mail ID.
Don't Miss:If You Are Planning To Be A Travel Content Creator, Then You Should Know Some Things
About TCS
Tata Consultancy Services is a tech-based consulting service provider. It is a leading company in IT services, consulting and business solutions. The software and service provider oversees operations for over 100 companies in seven business sectors, including communication, engineering, materials, and services.
For more such stories, stay tuned to HerZindagi!