Have you been applying for jobs like crazy for a long time but not getting any positive response? One reason why could be your resume or CV. If you want to get that job of your dreams, remember that you just can't reach there without having a good, professional resume or CV.
Even if you have followed many resume writing tips, you can end up making some small mistakes that can make a whole lot of difference and make you lose an opportunity of a lifetime.
If you really want to get that job, make sure you don't make the following mistakes while writing your resume.
Not Editing Typos And Grammatical Errors
No matter how much effort you put into writing your resume or CV, make sure you check for any typos and grammatical errors. If there are typos or errors in your resume then it will give the hiring manager an impression that you don't care or can't write.
It is best you ask someone, any of your family members, or a friend to read your resume once because at times we aren't able to spot where we went wrong and the second pair of eyes can also help here.
Mentioning Personal Details
A resume or CV is a professional document and mentioning your personal details like hobbies is a big mistake. Make sure the language is strictly professional and you don't divulge any personal details on it. You can also skip adding your marital status and mention it only if asked. (answers to common interview questions)
Sending One Resume For All Jobs
Yes, it is easy to forward one resume or CV to all the jobs you are applying for but remember that your CV might not fit every job. If it is something too generalised and doesn't meet the needs of the job profile, your resume will straight away be tossed into the hiring manager's recycle bin. It might also give an impression that you didn't even care to read about the profile before sending the resume and might be considered unprofessional.
Don't Miss: Tired Of 9 To 5? Go For These Careers With Flexible Hours
No, you don't have to completely change your resume. All you have to do is make certain changes as per the job requirement and send it along with a good cover letter, addressing the organisation and sharing why you are suitable for the job.
Writing Incorrect Information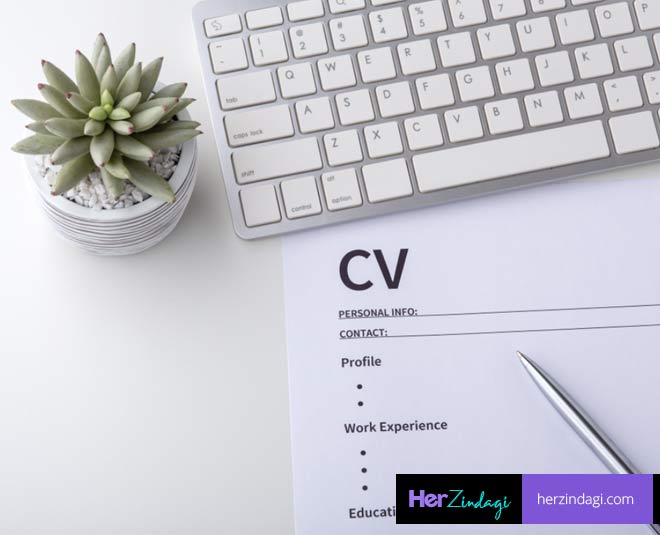 Right from your phone number to your previous work experiences, everything is under scrutiny once you submit your resume or CV. Make sure you double-check all the information and remember that there is no point in writing in wrong information just to get the opportunity because the hiring managers do cross-check all of it. All your sources, numbers shared are verified beforehand to ensure you will be a perfect fit for the family.
Don't Miss: Best Options To Bridge Employment Gap
Putting An Unprofessional Email Address
This is the last thing you really want to do while writing your resume. You can't be using an unprofessional username/email address. For most jobs, hiring managers connect with you through the mail and if they find you using your high school email address for the job application, there are slim chances that you land the interview. The employer can take it as your unprofessional attitude. BTW, it doesn't take much time to sign up for a new mail ID.
We hope this guide helps you write the perfect resume/CV which helps you land into your dream job. For more such stories, stay tuned!