Mosquitoes are everywhere, especially in India. We get nets installed at our home, get the best of mosquito repellents so that we don't get the bytes. However, there is one and only place in the world which does not have these insects and that is Iceland! This country is said to be free of these buzzing insects.
Many scientists have studied the country's temperature and how it keeps these insects at bay. It is not that they cannot breed here as mosquitoes can survive in many cold climatic conditions. According to the experts, the insects get three major freezes that thaw once a year. This makes the place inhabitable for mosquitoes. Another theory says that it is the chemical composition of Iceland's soil and water that the insects have not been able to break through which is why they cannot survive here.
Some Facts About Iceland You May Not Know
Reykjavik is one city, also the capital of the country where 60% of Icelanders live. It has numerous cafes, bars, and museums which makes for a perfect destination.
Did you know that Iceland is the last place on the world map where humans settled?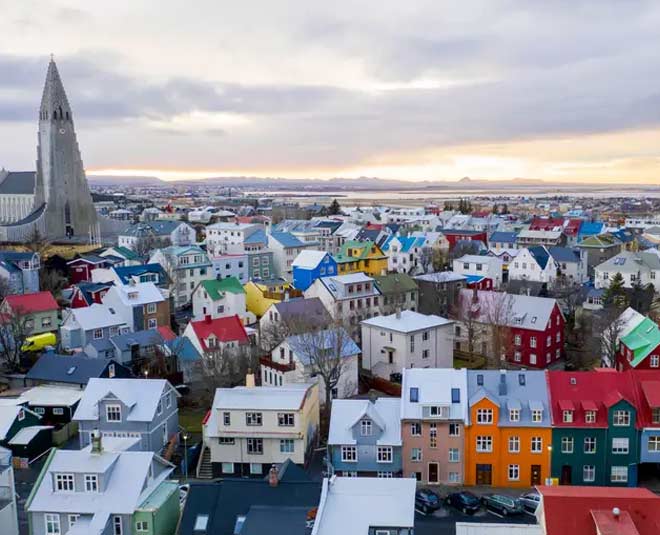 It is said that this country is among the youngest landmasses on Earth. The place was inhabited by Vikings overs 1100 years ago that too accidentally.
The country has many hot springs so you can easily swim outside.
It is amongst the most eco-friendly places in the world. Most of the electricity in Iceland is produced with renewable energy sources. Reykjavik also won the Nordic Nature and Environment Prize in 2014 and they plan on being a carbon-neutral city by 2040.
It was after 1989 when people began serving beer here as it was banned until then. In fact, every 1st of March, the country has Beer Day to celebrate the 74-year beer ban.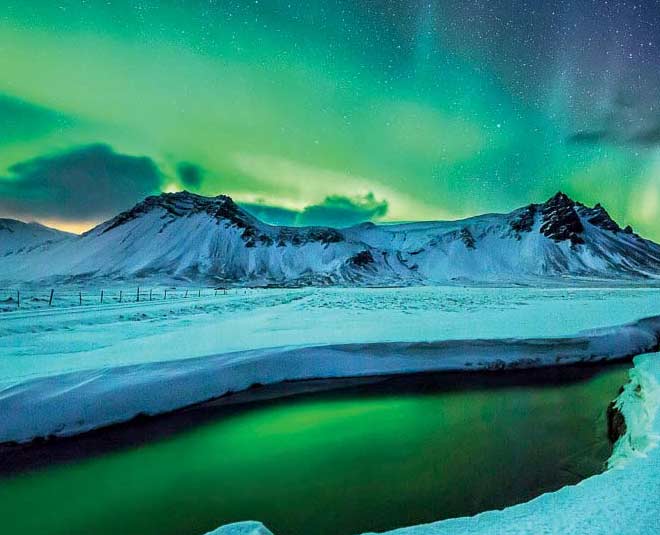 You can check out the amazing Northern Lights here from September to March. You cannot miss out on the experience of the Aurora Borealis for which travellers make plans in advance and carry the best of cameras and related equipment.
Must Have Local Dishes In Iceland
Skyr
View this post on Instagram
This is an Icelandic yoghurt which creamy and thick made using pasteurised skim milk and a bacteria culture.
Harðfiskur (Dried Fish)
View this post on Instagram
This one is for seafood lovers. It is made with cod, haddock or wolffish in dried form and they are cured by bacteria. The locals in Iceland love to have it as a high protein snack with salt and butter. We have popcorns in movie theatres, these folks have dried fish.
Reykjavik's Hot Dog (Pylsur)
These babies were in fact called "the best hot dogs in the world" by Bill Clinton. They are made using lamb, beef or pork, (take your pick) and are served with mustard, deep-fried onions, raw onions, ketchup, and a creamy remoulade. You can also ask them to put everything in it.
Rye Bread
View this post on Instagram
This is traditional bread there which is made by baking in a pot which is then buried in the ground next to a bubbling hot spring. It dense, spongy and dark brown and very sweet in taste as well.
Ice Creams
View this post on Instagram
They have some seriously amazing flavours available there. You can ask for black liquorice or classic vanilla or even rainbow ice cream.
So make your plans, pack your bags and head to Ice Land which is free of mosquitoes.
Stay tuned to HerZindagi for more to explore different countries of the world.