Mention the name Coorg and all you can visualise is acres and acres of coffee plantations stretching as far as the eyes can see. But do you know that there's much more to discover in this rural district of Karnataka that is also known as Kodagu? From a monastery tucked away in the lap of nature to waterfalls that calm your soul and so many hand made things to buy, Coorg is the ultimate solo trip destination and also a good place to go for a short trip from Bengaluru. The scenic beauty and serenity of the place will make you forget all the tensions in your life as the greenery around you will tempt you to stay here forever.
Namdroling Monastery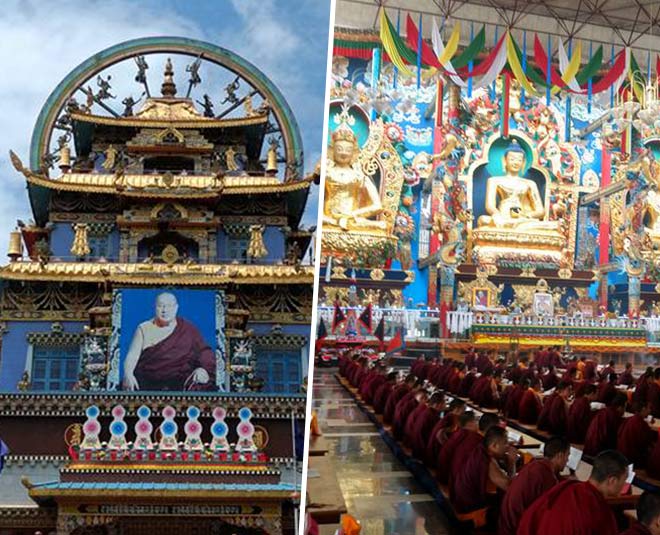 Home to about 5000 monks and nuns, the Namdroling Monastery was established by His Holiness Pema Norbu Rinpoche. This beautiful monastery is a few hours' drive from Bengaluru and Mysuru so if you are planning a trip to these places, do visit this monastery for a tranquil break in your journey. It was a beautiful sight for me and my family visiting this monastery on our way to our accommodation in Coorg. The monks chanting in unison inside the prayer hall beside the huge gold-plated statues of saints Padmasambhava, Sukhayami and Amitayus is truly a sight to behold.
Talakaveri
Do you know where the river Kaveri originates from? Get your answer to this question at Talakaveri, which is considered the source of the river. Situated 44 kms from Madikeri, it is located on Brahmagiri Hills and you can hear the sound of the gushing river as soon as you start nearing the place. There are many legends and a lot of history associated with this place and it offers a beautiful bird's eye view of the valley below.
Abbey Falls
If you are planning a trip to Coorg somewhere around monsoon season then do not miss the splendour of the Abbey Falls also called Abbi Falls or Abbe Falls. This beautiful waterfall is located 8 km from Madikeri, which is the headquarters of the Coorg district. The path leading to the waterfall is surrounded by greenery and it's a nice place to visit in the evening to refresh your senses.
Don't Miss This: This Is Why You Need To Make Your Reservations For Leh-Ladakh NOW!
On The Elephant Trail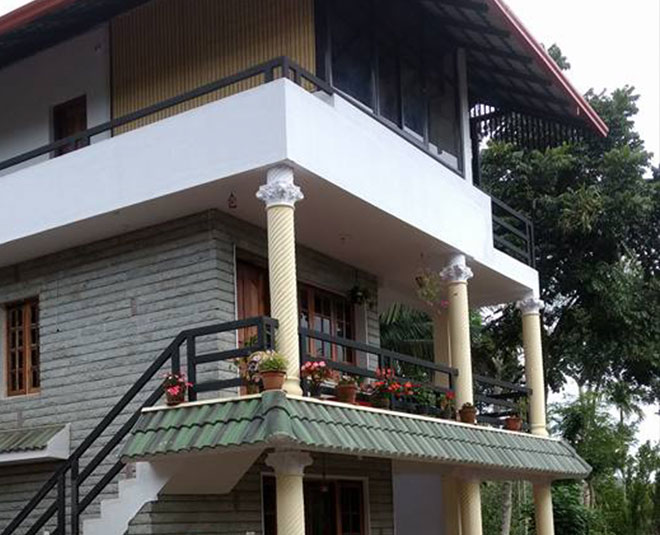 The place that I stayed at with my family was a beautiful homestay called Elephant Trail snuggled inside a coffee plantation. We had a warm welcome there with delicious traditional food (appam, fried fish, chicken stew kannadiga-style) and the owner took us on a tour of the plantation where the trail left by elephants could be clearly seen. There was a variety of fauna to observe in the plantation including pepper trees, orange trees, touch-me-not plants, rasbhari trees, coconut trees and of course, lots of trees with ripe coffee berries on them!
Shop For Sandals, Soaps, Supercute Crafts
If you are in Coorg then go mad shopping just like I did. Choose from sandal facepacks, body oils, homemade chocolates, honey wine, homemade scented soaps, spices, filter coffee and beautiful woodwork decor or coir items as well as toys.
Do you want to know about 1-day destinations, family holiday destinations or options for week-long trips? Then keep reading Her Zindagi.