Travel Destinations Near Delhi That Are Ideal For A Solo Trip
Traveling alone is an exhilarating and exciting experience which can give you incredible experiences along the way.
Solo travelling can be one of the most exciting experiences for everyone. The adventure of enjoying one's own company, meeting new people, and spending time alone to explore oneself is something that everyone should do at least once in their lives. It can not only teach you new things, but it can also help you bring a lot of positive changes in your life. So you have to give this exciting adventure a chance.
If you are a Delhiite and you have decided to embark on a solo journey, we have brought you a list of places you can travel to get an exhilarating experience. Take a look around at the destinations that are perfect for a solitary trip and get ready to go!
1. Rishikesh
Located close to Haridwar, Rishikesh in Uttarakhand is one of the most perfect travel locations for any solo traveller. It is located in the foothills of the Himalayas along the convergence of the Ganga and Chandrabhaga river, and promises a plethora of thrills, especially for thrill seekers. River rafting, Bungee Jumping, Camping, Giant Swing, and other adrenaline-pumping activities are offered beside the flowing Ganga, that attracts numerous backpackers and solo travellers from all over.
Rishikesh is also known as the Yoga Capital of the World, as the place is home to some of the most reputed yoga schools, and ashrams in India and all over the world. The place, which is famed for its calm environment and peacefulness, is one of the top choices among solo travellers.
2. Jaipur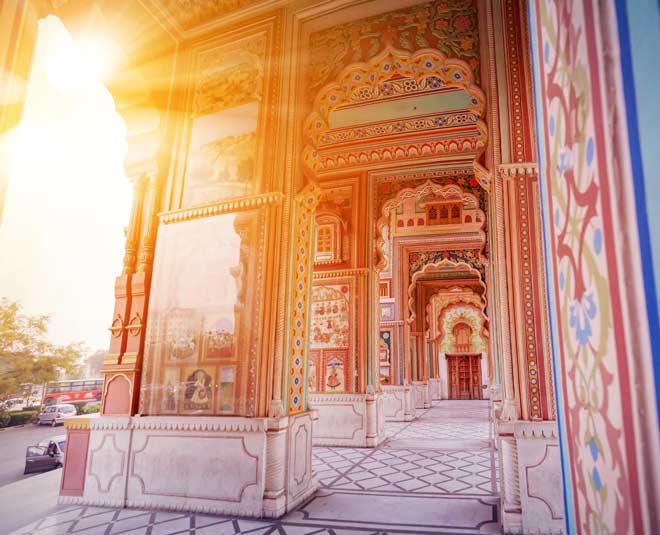 Jaipur, the Pink City, is a beautiful city in Rajasthan which has a rich heritage and several monuments and structures, each of them with some fascinating stories. The majestic city has a vibrant culture that retains a Rajasthani touch, where you will see yourself immersed in a regal paradise. With so many travel options and things to do in Jaipur, you'll enjoy everything about the city. If you want to experience regal vibes, Jaipur is the perfect destination for your stunning Solo Trip.
3. Varanasi
Varanasi is another incredible place for your peaceful trip. Varanasi or Banaras, which is also called Kashi, is one place where people often visit to find solace or are here for some soul searching. The place immersed in spirituality is also a foodie paradise with several mouth watering food options available. Visit this place to experience a delightful experience.
Don't miss: Travelling Solo For The First Time? Here Are Some Tips For Your Successful Trip
4. Bir Billing
Bir Billing is a tiny hamlet in the Kangra Valley, Himachal Pradesh which is an absolutely blissful place for a weekend getaway or a go-to destination for a long weekend. Travellers from all over the world visit Bir Billing to relax, meditate, and experience adventure sports.
Bir Billing which is the Paragliding Capital of India and Asia's second-best paragliding site offers a perfect adrenaline rush as visitors can jump from one adventure sport to the next. If you are an adventure junkie, this place is the perfect spot for your adventurous solo trip.
Don't miss: Solo Traveller? These Top Destinations Are Attracting Indian Travellers
5. Udaipur
Udaipur in Rajasthan is surrounded by the beautiful Aravalli Hills and has many mesmerizing lakes, which also makes it known as the City of Lakes.The city is known for its magnificent architecture, beautiful temples, and breathtaking natural beauty, which draws many tourists to the area. You can do a number of things in the city, like enjoy pleasant boating experiences, peaceful cold nights, visit magnificent ancient forts and markets or just sit by the side of the lake and dip your legs in it. Every experience in the city will mesmerize you in a different yet delightful way.
6. Manali
Manali is a majestic site that draws visitors from everywhere because of its serene and picturesque beauty, which feels like a wonderland. The place is a wonderful place that looks extraordinarily intriguing and attractive all year round, snow or no snow.
Visit Manali if you wish to experience a 'Yeh Ishq Haaye' moment like Geet from the movie, 'Jab We Met' on your solo travel.
The location is perfect for nature lovers, adventure seekers, travellers, and trekkers who enjoy activities such as ice skating, paragliding, skiing, and many others.
7. Kasol
Kasol is an amazing place and just the perfect one for your solo trip. It is a small village in Himachal Pradesh which is situated along the banks of river Parvati. The place has breathtaking beauty and so much calm that you won't be able to miss anyone. You can go on a trek, do rafting or or participate in water activities, all of which will undoubtedly bring you joy. The place is also called the 'Amsterdam of India' for its crazy psychedelic trance parties and hippie culture, and it welcomes various international tourists and backpackers all the time.
Choose a destination for your solo trip with your favourite activities and embark on the adventure of your dreams.
For more such travel stories, stay tuned to HerZindagi!