Situated at the banks of Sai river, Raebareli is a city in the state of Uttar Pradesh, India. This city is about 82 km southeast of Lucknow. This city is not really considered a tourist place but has a lot to offer including the architectural features and sites. Read on to know about all the places you can see in Raebareli.
Samaspur Bird Sanctuary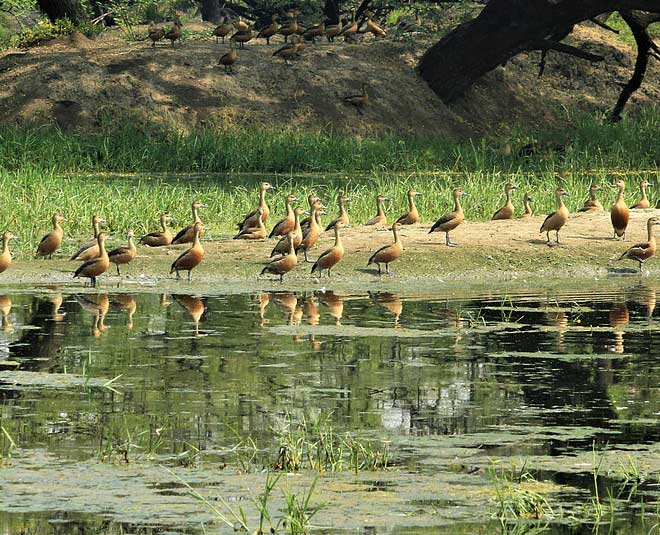 Samaspur Bird Sanctuary is situated on the Lucknow Varanasi highways near Salon in Raebareli. This protected area was established in 1987 and covers about 780 hectares of land. You can find more than 250 varieties of birds at this place, some of which travel a distance of 5000 km to reach here.
The birds who travel are greylag goose, pintail, common teal, eurasian wigeon, northern shoveler, ruddy shelduck, etc. Some of the local birds found here are knob-billed duck, lesser whistling duck, Indian spot-billed duck, eurasian spoon-billed, kingfishers, vultures, etc. You can also find 12 different varieties of birds at the lake in Samaspur.
Sri Aastik Swami Temple
Sri Aastik Swami Temple is a Hindu temple which is located in the small village of Lalupur in Raebareli. Located at the banks of Sai river, this place holds a great religious significance. This temple is one of the most important areas of worship for Sri Aastik Swami who is also known as the Lord of Snakes.
At this temple, the festival of Nagpanchami is celebrated with a lot of enthusiasm. It is said that if you take a dip in the holy Sai river and go to see the lord in wet clothes, then all your wishes will be fulfilled. Also, instead of offering flowers, it is a tradition to offer wooden gifts to the deity.
Behta Bridge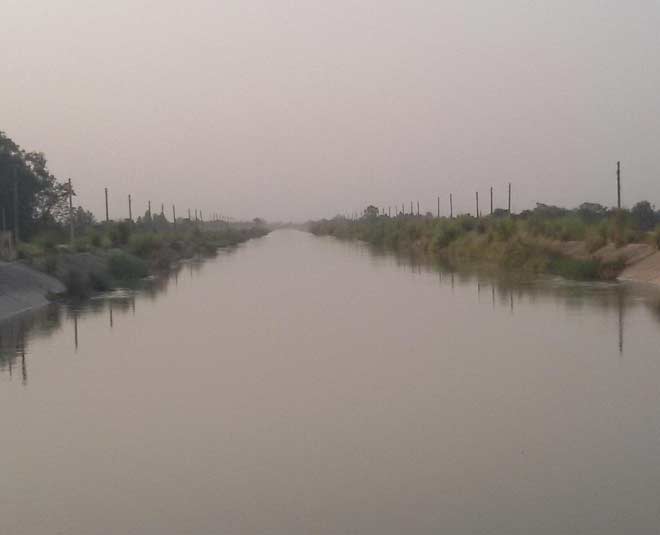 Behta bridge is a must visit place in Raebareli. Situated in the outskirts of the city, this is a beautiful spot that refreshes you and allows you to feel calm and serene. The important thing about this Bridge is that at this place Sharda canal crosses the Sai river. An aqueduct has been constructed and the canal flows in the duct.
The bridge is surrounded by nature and the picturesque view is something that you shouldn't miss at any cost. This is a perfect picnic spot and several locals as well as tourists come here to spend a day, especially during weekends.
Don't Miss: 5 Reasons Why You Should Visit Lavasa If You Are In Maharashtra
Indira Garden
Indira Gandhi Botanical Garden was established in 1986 with a statue of Smt. Indira Gandhi. Situated on the left side of Lucknow-Varanasi highway and at the northern bank of Sai river, this place covers a total area of 57 hectares.
The garden was made in order to restore the ecological balance but the main purpose is not only to grow flowers, fruits or vegetables but also to make it a place for educational installation for scientists, research workers, and the general public in order to awaken their interest in plant life.
Don't Miss: World Photography Day 2021: Cities In India To Get The Most Insta-Worthy Pictures With Your Partner
Mahesh Vilas Palace
Mahesh Vilas Palace is situated in the village of Shivgarh in Raebareli, Uttar Pradesh. Situated 63 kms away from Lucknow, this palace is an architectural marvel. It is said that this palace belongs to the descendants of Maharaja Bharat who have been ruling Shivgarh.
Spread in an area of 35 acres, this is a beautiful place with orchards, fountains and greenery all around. Constructed in 1942, the magnificent palace has a lot to see and also offers indoor games like pool table and table tennis.
For more such stories, stay tuned to HerZindagi!