Love Travelling? Here Is A List Of Hot Travel Activity Trends for 2019
From off-piste adventures to instagrammability, here is a list of travel themes we'll see the most of in 2019.
As travellers start planning their 2019 pursuits for wanderlust, they are spoilt for choice more than ever before. Travel activities booking platform Klook has unveiled insights into some of the top travel themes in the coming year an here is the list.
An Independent Adventure
Self care is a growing trend. The number of solo travellers has increased this year and this pattern sees no signs of slowing down. Whether it's a soul-seeking endeavour, a weekend of recharging or an impulsive last minute quest for inspiration, travellers can book a full day tour in India's Rishikesh, nestled in the Himalayan foothills beside the holy Ganges River. The city is renowned as a center for studying yoga and meditation, with temples and ashrams clustered in a calming traffic-free, alcohol-free and vegetarian hub.
The private tour covers all of the city's key spots, includes a meditation session and much needed 'quiet' time at the spectacular Neer Garh waterfall. Those wanting to stretch further afield can treat themselves to a week in Europe's Switzerland with a full One Week Swiss Rail Pass. The simple e-ticket enables travellers to discover the country's stunning landscapes by train, bus and boat. From Mount Pilatus to Geneva and everywhere in between, the rail pass also includes entrance to 500 museums and exhibits around the country, making this the most seamless solo adventure.
Eat, Play, Learn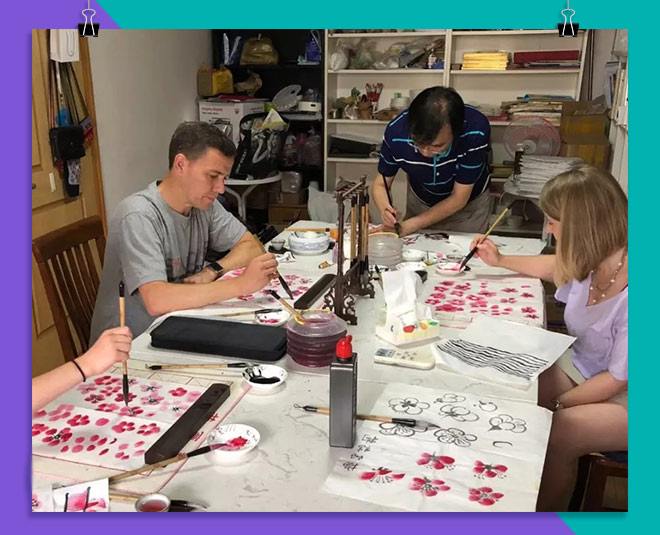 With the rise in connectivity and interweaving of cultures, the boundaries of learning from others are limitless. Increasingly, travellers have the urge to dive into the heritage of their destination, taking home more than just a memory but unique new skills too. The Chinese Painting Class in Shanghai teaches its students the evolution of Chinese painting in a fun and engaging way, including how to use a Chinese paintbrush and master the technique of oriental painting.
In Bali, a Batik Making Class invites guests to join a group session and discover the art of the craft included in the UNESCO Intangible Cultural Heritage of Humanity list - from traditional wax-resist dyeing to the fundamental principles of the intricate skill. In Pattaya, professional Muay Thai boxing instructors invite visitors to train like a local and offer an in-depth lesson of Thailand's iconic form of martial arts, Muay Thai Training. With Klook, the opportunities for travellers to broaden their horizons and challenge themselves are endless.
Go Off-Piste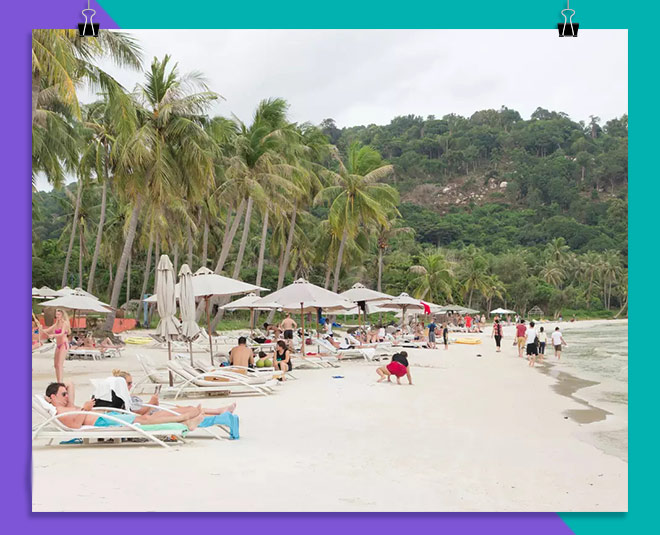 The world is our oyster and the desire to explore its untouched corners, have rare encounters and create unique memories, continues to grow. More travellers are abandoning the mainstream tourist guides in a bid to curate their own bespoke itinerary that takes them off the beaten track and away from the big cities. The Phu Quoc Island Sightseeing Tour in the South of Vietnam's quaint island takes travellers off the beach, with a journey to fascinating pearl and pepper farms, an infamous Coconut Prison and more.
In Malaysia, a 3-hour drive out of Ipoh takes guests to a Malaysian rainforest older than the Amazon and Congo – where they can embark upon The Belum Temenggor Forest Reserve Tour. Reminiscent of a land before time, the exploration of the 130-million-year old natural nature-scape presents opportunities to spot Malaysian tigers and Sumatran rhinoceroses and culminates with a plunge into the cool waters of the magnificent Nam Waterfall.
Cashless Travel
Packing light is becoming a travel necessity. As the number of experiences at travellers fingertips continues to rise, carrying around loose change and unnecessary booking documentation becomes progressively unappealing. Consumers seek fast, cash free solutions that enable them to use smart and convenient booking services, such as QR Code E-Vouchers. Users can book everything from Car Transfer to an extensive selection of Food and Dining Vouchers, to Multi-Day City Tour Passes, without needing to get out their wallet once.
Read More: Traveller's Hacks: Have An Hour To Pack? Here's How You Can Do It
Instagrammability
The world is a photoshoot set and everyone's seeking those insta-moments – whether it's a picturesque waterfall setting, the iconic infinity pool shot or a beautiful sunset to capture a special moment. There are a wealth of ways for travellers to up their Instagram game – from Rental of the Iconic White Swan inflatable (and other holiday props essential to any Bali pool party), to a private trip to the Kintamani Jungle Swing in Bali with the stunning scenery as an outstanding Instagram-worthy back drop.
Those wanting to up the ante can book a Private Photo Shoot Experience in Phuket with their own professional photographer and the option to customize their own theme, flash their biggest smiles and receive the digital photos within just a week.
Discover Your Own Home
From a Backstreet Walking Tour of Kowloon's Mong Kok district in Hong Kong, an enticing and intimate group immersion into the vibrant street markets and their local delicacies, to a Half Day Tour of The Serene Gardens in Kuala Lumpur, which takes guests into the urban metropolis's own tropical rainforest, you can opt to experience the bird parks and butterfly gardens - the holiday decompression and relaxation begins right at the front door.