He is a celebrity chef whom even our grandparents are familiar with. There was a time when many of our parents would switch on the TV at the exact time when his cooking show would start, with a pen and paper in hand, to write down all the recipes. Now, luckily we have the internet and so many social media platforms that help us out but Chef Sanjeev Kapoor onboard Tata Sampann, is one 'diggaj' whose name is embedded in our Indian cooking history. Hailing from Ambala, the chef has worked his way up to reach where he is at the moment and is an institution for many of us. He started with his TV show Khana Khazana which is the longest-running and popular show of its kind in Asia. By 2010 alone, it was broadcast in 120 countries and had more than 500 million viewers. In 2011, he launched his own channel called Food Food. I got the opportunity to ask him a few questions and he shared some important kitchen ingredients, his favourite and must-have spices in a masala box, and more. Check out what all he dolled out.
Generally, we connect essential oils with beauty and aromatherapy but when it comes to food, is that an unexplored area?
Yes and specifically in spices. The distinctive uses of diverse spices have been a traditional characteristic of India's culinary cultural appeal. While usually being chosen to enhance richness in flavour, spices in fact are known to infuse numerous health and immunity benefits into our daily meals. But it's important for consumers to know that natural oils in spices play a very important role here. It gives spices not only their aroma, taste and colour but most importantly their essential health benefits.
Don't Miss: Save Your Salty Food, Prevent Milk From Spoiling, Sharpen Grinder Blades, With These Indian Cooking Hacks
Ways in which we can use spices for good health?
Turmeric can be used as an immunity enhancer, anti-inflammatory through various homemade kadhas.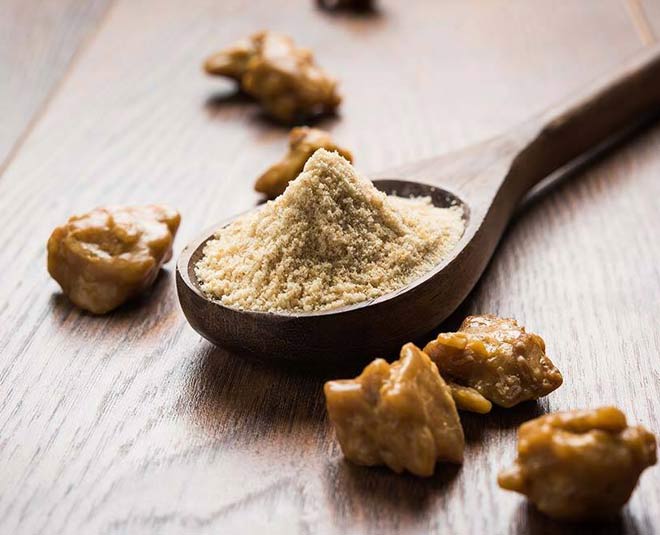 Hing/asfotedia contains resin, gum, volatile oil and ash. It's mineral and vitamin contents include substantial amounts of calcium besides phosphorous, iron, carotene, riboflavin and niacin. It can be used in various homemade chutneys, pickles.
Coriander acts as an excellent digestive agent that can be used in curries, meat, poultry and vegetable dishes whereas whole coriander seeds are used in pickles and chutneys.
Clove oil has been used to treat toothache for eons. It is a natural analgesic and antiseptic used primarily in dentistry for its main ingredient eugenol.
If one has to maintain an extended spice box besides the 5 spices- red chilli, salt, haldi, jeera and coriander powder, what would you add to it?
They would be cloves, black pepper and hing.
Your favourite spice that you feel can amp up any dish?
A combination of cumin, clove, pepper and cardamom is my favorite from the spice box and barring cumin, I can even use the other three for my dessert dishes.
The kind of media exposure we have today, does it have all pros and no cons?
I am a tech enthusiast myself! I do believe that one should always keep themselves up-to-date with the latest in the industry that you are working in. In my restaurants, I can only serve a few thousand a day, whereas, through my social media, I am able to reach millions at one go. With smartphones, recipes are available at the touch of a button. What is important is that even if the mediums may change, the traditional knowledge and authenticity in advice remain the same, and that is what I focus on.
Don't Miss: Mira Rajput Kapoor Cooked This Healthy Grand Meal For Her Family Over The Weekend!
This lockdown had the world turning into a "chef" to the point that some even competed on whose dish would look better. What is your take on that and also on a scale of 10, what is the importance of presentation?
Whenever something is cooked, people tend to look at it before they taste it. I have always said that people should cook with love and that is the most important element to cooking. Of course, everyone is fond of ensuring their own effort in preparations look nice to them and now with social media, for the world also. In the end, making your dish look good through a good presentation just betters your dining experience.
Message For HerZindagi Readers
The pandemic has been tough for everyone. We need to make sure that we keep our loved ones and ourselves safe during these times. Simple tricks can help you boost your immunity. For example, at home, we consume an ayurvedic kadha every day which helps me stay healthy and I encourage each and every one of you to spice up your health and boost immunity. As a recommendation again use spices with their natural oils intact.
Stay tuned to HerZindagi for more celebrity interviews, desi nuskhas, and cooking tips.