If you have never seen a dlphin before or are simply a nature lover and love the sea creatures then you do not have to think of foreign shores anymore. Mangalore will soon have dolphins in the water of their beaches and it will be a sight to behold. Imagine dolphins leaping out of the water like we see in the movies! The forest department of Karnataka as come up with a conservation plan and here is everything you need to know.
The plan that the forest department has come up with begins with a survey to find the sea creatures post the spotting of a number of carcasses that washed up ashore in the past. If you have not been to Mangalore and not witnessed the greenery and the beaches there then you have been truly missing out on something beautiful to soak in. Their beaches are underrated and how!
But now that we will have dolphins there and very soon, you have a bigger reason to head to the place.
Just last year, the beaches near Surathkal area saw 6 humpback dolphins washing up ashore. However the officials could not find out the key reason of their deaths due to th elack of SOPs but one theory is that pollution could be it. But now, the plan is to conserve at all costs.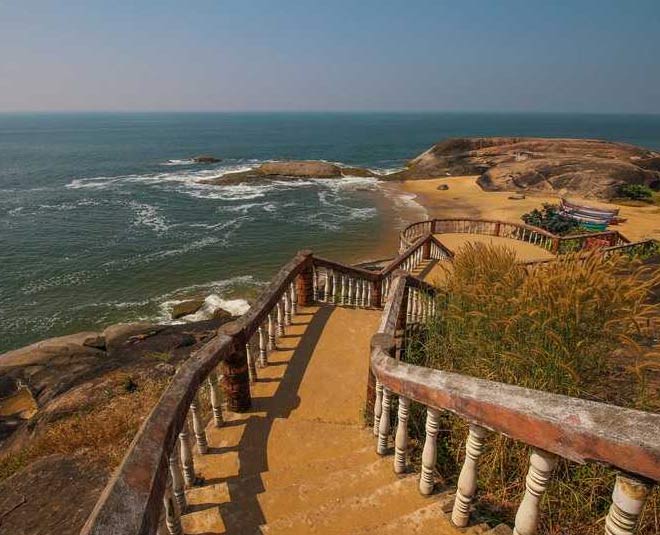 The officials have come up with a 5 year plan. The Central Marine Fisheries Research Institute (CMFRI), Fisheries College, Indian Coast Guard and others will be visiting the site. The waters from Mulki to Ullal will be surveyed and demarcated.
Mangaloran Beaches You Must Explore
Tannirbhavi Beach
View this post on Instagram
This is a very calm beach and not crowded either. It makes for an ideal get away due to these reasons where you can just sit and unwind. The catch is that there is no public transport here so you will have to arrange your own vehicle. Another way is that you take a ferry that goes vua Gurupura river from Sultan Battery.
Ullal Beach
View this post on Instagram
Ullal Beach is 17 km from Mangalore city. Near the beach, there are some touristy sights that incude Rani Abakka's fort, Sayyid Madani Dargah, Queen Abakka's Jain temple, and Someshwar temple.
Don't Miss: 5 Budget-Friendly Indian Destinations To Celebrate Your Wedding Anniversary
Panambur Beach
View this post on Instagram
Located 2 kms from the New Mangalore Port, this one is a very famous beach. The port is major for Karnataka so it has a lot of tourist coming in. You can also enjoy street food near the beach and enjoy the International Kite Festival which takes place in Panambur Beach every year.
Don't Miss: Heading To Krabi & Bangkok? These 21 Travel Tips Will Make Your Journey, Stay Cheaper!
Someshwara Beach
View this post on Instagram
Someshwara Beach is in Ullal and well known for the sunset view. The rocks are called 'Rudra Shilas'.
Sasihithlu Beach
View this post on Instagram
Situated in Sasihithlu village 25 kms away from Mangalore, it is hardly has tourists flowcking to it. It is perfect for a quiet weekend and is very clean and tidy.
So make your plans and take a break from work. You could also make this your workation if possible.
Stay tuned to HerZindagi for more on travelling plans and the perfect destinations.