We all are making plans this New Year, Christmas or in the beginning of the year to different places but many of us may just bump into each other in Bangkok which a few hours away from an amazing place and that is none other than Krabi. Krabi is nothing but pristine water and the beaches. So these tips, which include travel, food and general will come in super handy and save your money as well. Before we start, ladies the current conversion rate of INR into Thai Baht is 0.43 Thai Baht as of December 11, which is subject to change.
Best Time To Visit Krabi
View this post on Instagram
The best time to visit Krabi is during the months of November to May, where you are most likely to be greeted with sunny skies and serene and the sun is up as well. Why not go in September and October? Because this is the monsoon time.
Light Packing
It will be a bit hot so carry your light clothes and pack your essentials like flip flops, sunscreen, sunglasses, hat and beachwear for sure. Also, do not forget a mosquito repellent.
Universal Adaptor
Never forget to travel without an adaptor and it is best to purchase a universal one. Thailand uses Type A, B and C power sockets.
Money Matters
You do not have to travel with a lot of money. There are many options to convert your moolah and there is plenty of access to ATMs as well. The tourist spots have ANZ, CIMB, OCBC, UOB and Standard Chartered and many more.
Travel-Friendly Destination
This place is travel-friendly. You just need your passport and money of course. Rest you can buy here be it clothes, pharmacy, food, water... there is plenty.
Thai phrases
Here the speak in Thai. It is best that you learn a few phrases "Hello" is "Sawa dee" and "Thank you" is "Khob khun krab" (for males) or "Khob khun ka" (for females).
Staying Here
It is the town called Ao Nang which has many accommodations which range from hostels to luxe hotels. A lot of dining options are here as well which includes seafood. Oh and you cannot miss the massage parlours and beauty services here. This town is also the base from where you can set out to other neighbouring islands. You have tuk-tuks, scooters to go around.
Off Beat Stay
Head to the island of Koh Klang, here, which is just a 5-minute long boat ride from Krabi. You get to see the life of Thai-Muslim traditional fishing community, and there are so many coastal fishing, batik and boat making activities that happen here.
Flights
From India, first off I would recommend flights like AirAsia as they are dirt cheap. I myself when went there, had to pay it from my own pocket so I swear by this flight when it comes to saving money. If you are flying in from Singapore, then it will take you just one and a half hour and it is cheaper as well. You will also find flights between Krabi & Bangkok & Krabi & Kuala Lumpur. Research on the cheapest flights without fail. Do a good R & D, remember weekends from anywhere, the flights are expensive. So plan safe.
Shuttles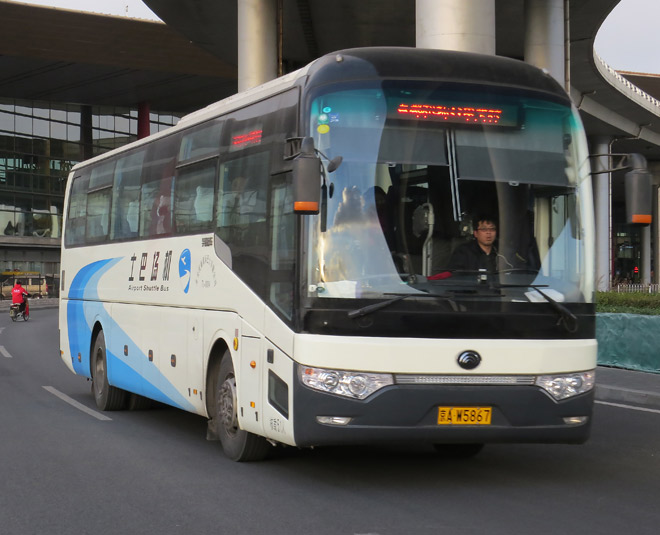 You can easily book taxis from the airport but you will also find shuttle buses which run 5 times every day to Krabi Town and to Ao Nang. This will save you a lot of money.
Getting Around Krabi On Land
There is a shared taxi called the "songthaew" to get around Krabi. These depart on Maharat Road from the town in front of the 7-Eleven, passes Ao Nang and then to Nopparat Thara and then back.
Water Taxis
How to get around the seas of Krabi? Water taxis are your answer. If you go along the coast of Ao Nang, you can take those long-tail boats which are basically water taxis. They do to and fro between Railay, Krabi Town, and other islands. In the peak season, you get fast ferries which take you to Phi Phi islands, Phuket & Ko Lanta.
Things to do in Krabi
This place has a number of... well hundred of islands like Poda island which is a cluster of islands near the mainland. The favourite of many is the Chicken Island, which is linked to Tup Island and Mor Island via an elevated strip of sand, and also the Poda Island. Other islands that you must check out include Hong Islands which has shallow coral reefs. The Phi Phi Islands are home to Maya Bay, where the famous film "The Beach" starring Leonardo Dicaprio, was shot.
Sea & Land Adventures
View this post on Instagram
Krabi has a number of sports for all. You can go diving, snorkelling here and see the beautiful coral reefs and rich sea life. The place also has mangroves and sea caves which can be explored via kayaks. Hiking is a favourite here. People go around and see the beaches, rainforests and the waterfalls, thermal springs and caves. You can also go and see the Phanom Bencha National Park, which has many hiking trails which lead to seven-tiered Huay Toh waterfall.
Thai Massages
If you want to do literally nothing, then a Thai massage is a must or even the hot springs are pure bliss! For the hot spring, you have to go to Wareerak Hot Springs & for the massage, there are many small shops. They are dirt cheap but it is best that you ask around to know the exact rate. The last I went, it was for 200 Bahts.
Food
Yes, every Indian cannot adjust to the food here but if you are open to experimenting with your palette the there are options for vegetarians and non-vegetarians here.
Kanom Jeen: This is more of a breakfast dish that has rice noodles with a curry-based sauce. You are supposed to have it with fried chicken and greens and pickles. Savour it in Ko Joi which is coffeehouse in Nua Klong District, just 3 kms away from the airport.
View this post on Instagram
Roti Pancakes: This one sells like crazy on the roadside and stalls. It is basically a pastry coated with sugar and milk and toppings like bananas or chocolate.
Seafood: If you dig seafood then this place is a haven! Try Hoi Chak Teen or "feet-pulling shells". It is delicious! There are just so many seafood options that I sure went bonkers! The best part is that the food here is really affordable!