The summers in India bring scorching heat, humidity, and blow of hot air, which at times gets unbearable. But thanks to the northern areas of the country that have some amazing cold places, which offers us some relief from the hot season. The Indian subcontinent consists of the largest percentage of the Himalayas that are mostly snowcapped throughout the year. These destinations also provide us with various adventurous activities along with a serene view. As per the recent data shared by India Meteorological Department (IMD), Leh, Pahalgam, Gulmarg, Kupwara, Kalpa are the top five coldest places of India. Let's take a look at how to reach these destinations, best time, cost and all the other details you need to know.
Leh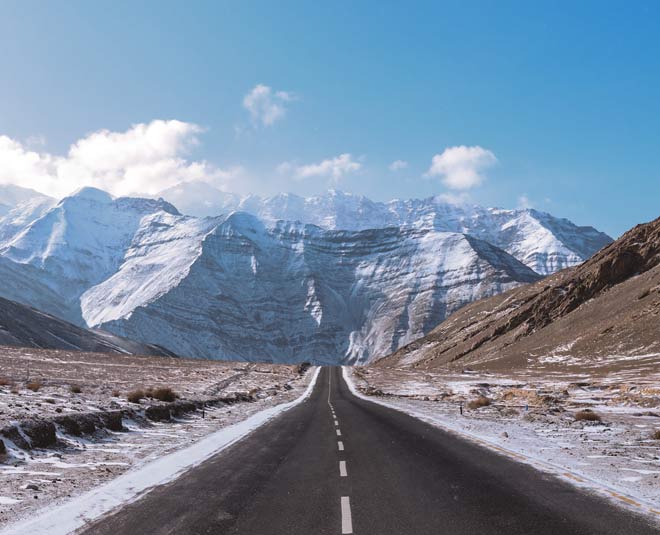 As per IMD Leh is the coldest place with a minimum temperature of 6.7 degrees Celsius. It is the capital city of Ladakh which is situated near the eastern parts of the state Jammu and Kashmir. The place is a land of various monasteries that fulfills your spiritual needs. Apart from the peaceful places, Leh also offers a variety of adventurous activities such as mountaineering, white-water rafting, and trekking along the Markha Valley.
Best Time To Vist
The best time to visit Leh is April to July when the temperature ranges between 15 to 30 degrees.
How To Travel
Airplane: The nearest airport is Kushok Bakula Rimpochee Airport in Leh.
Train: There is no direct railway station to Leh. The nearest railway station is the Jammu Tawi railway station (700 km from Ladakh).
By Road: You can even take a road trip to Leh via Manali, Himachal Pradesh, and Srinagar.
Cost Per Person:
A trip from Delhi To Leh for 3 days can cost you 17 to 20k approximately.
Pahalgam
Pahalgam comes at the second number in the IMD list of top cold places with a minimum temperature of 7.2 degrees Celsius. Pahalgam is popularly known as the 'Valley of Shepherds' which is situated in Anantnag, District of Kashmir. It is a beautiful place for any nature enthusiast as the place is surrounded by lush meadows, forests, and snow-capped mountains. Pahalgam is visited by thousands of tourists every year because of the activities like camping, sightseeing, trekking which the place offers. And, It is also popular for its spirituality as Pahalgam is the starting point of the Amarnath Yatra.
Best Time To Visit
You can visit Pahalgam between June to August.
How To Travel
Airplane: Take a flight from Delhi Airport to Srinagar International Airport
Train: Udhampur railway station is the nearest railway station to Pahalgam
Other Transport: There is no direct bus to Pahalgam, however, you can take a train from New Delhi to Chandigarh and then board a bus to Pathankot, and finally book a cab to Pahalgam.
Cost Per Person
A trip to Pahalgam for 3 days can cost you up to 15 to 16k approximately.
Gulmarg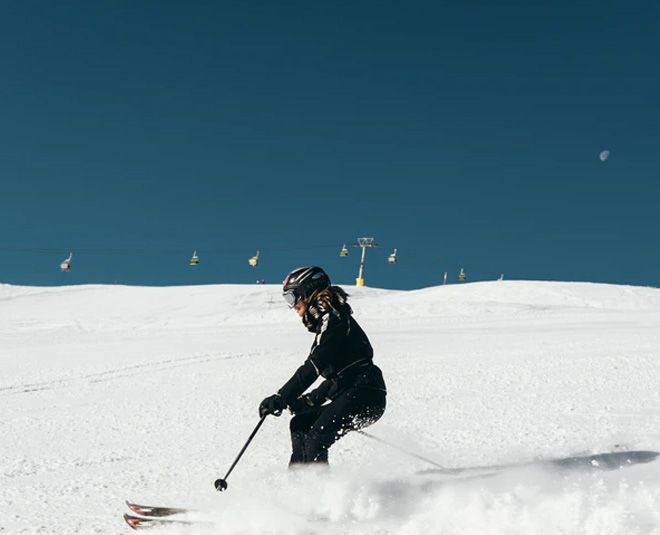 According to IMD data Gulmarg was marked at the third position in the top coldest places with a temperature of 9.5 degrees Celsius. Gulmarg is a spectacular town in Kashmir which has mostly low temperature across the seasons and offers a view of majestic snow-covered mountains. The place is a witness to filming the most iconic movies of the Indian cinema that have truly captured the beauty of Gulmarg. If you're someone who wants to discover winter sports then you need to visit Gulmarg once. The place is famous for its cable ride to Gondola, skiing, and other adventurous activities. Apart from sports, Gulmarg has a known Maharani temple and Alpather Lake which can be visited if you are seeking some calmness and tranquility.
Best Time To Visit
The best time to visit Gulmarg is during summers (March to September) unless you are looking to experience winter sports.
How To Travel From Delhi
Train: You can board a train to the Jammu station which is the nearest railway station to Gulmarg.
Airplane: Srinagar Domestic Airport is about 50 km away from Gulmarg and is well connected with all the airports of India.
Other Transport: All the public and private transports like cars or buses are well connected from railway station and airport.
Cost Of The Trip
A trip to Gulmarg for 3days/2 Nights can cost you up to approximately 12 to 15k per person.
Don't Miss: Mountains Calling: Make A Trip To McLeodganj & Follow This To-Do List
Kupwara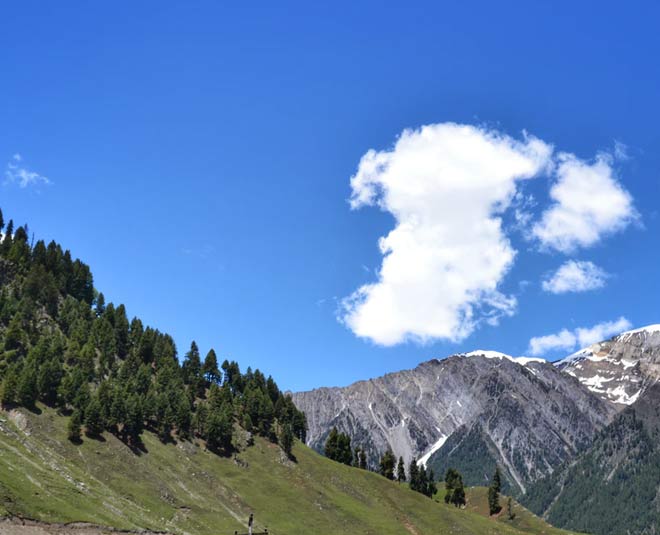 Kupwara followed by Gulmarg recorded a temperature of 11.2 degrees celsius in the IMD data. Kupwara is a small town located in the state of Jammu and Kashmir, the place is famous for its serene beauty which is covered with dense forest and rich wildlife. Some of the famous tourist attractions at Kupwara include Kheer Bhawani Temple, Jamia Masjid Kupwara, and Badra Kali Temple.
Best Time To Visit:
The ideal time to visit Kupawara is between April to October.
How To Travel:
Train: Board a train from New Delhi Railway station to Jammu Tawi station.
Airplane: Take a flight from Indira Gandhi International Airport, Delhi to Srinagar International Airport.
Other Transport: You can book a Volvo bus from New Delhi to Srinagar, and then take a taxi from Srinagar to Kupwara.
Cost Per Person:
A trip to Kupwara can cost you 15 to 20k approximately for 3 days.
Don't Miss: Unexplored Places Of Himachal That You Must Visit
Kalpa
Kalpa in Himachal Pradesh captured the last spot in the IMD data with a minimum temperature of 11.6 degrees Celsius. Kalpa is an astonishing village situated in the Kinnaur Kailash Mountains of Himachal Pradesh. It offers majestic sights of Mt. Kinnaur Kailash, Jorkanden Peaks, beautiful apple orchards, and many such amazing must-visit places. Kalpa is also popular for delicious Tibetan cuisine and the stunning amalgamation of Hinduism and Buddhism.
Best Time To Visit:
The ideal time to visit Kalpa is between April to June. But, if you want to taste the famous apples of Kinnaur then you can visit during the harvesting season which is from September to October.
How To Travel From Delhi
Train: The nearest railway station to Kinnaur is the Shimla railway station.
Airplane: You can take a flight from Delhi to Shimla Airport, which is the nearest airport to Kinnaur.
Other Transport: Board a bus from Delhi to Reckong Peo which is about 10kms away from Kalpa. Take a local bus from Reckong Peo To Kalpa.
Cost Per Person:
The Kalpa trip from Delhi can cost up to 12 to 15k for 3 days.
If you liked this article then please share your views on our page. Stay tuned to Herzindagi for more such stories.