The Best Nightclubs In Bali For An Unforgettable Nightlife Experience
Are you ready to discover the most exciting places in Bali with the best nightlife? Here's a list for you check this out
What is a trip to Bali if you don't visit at least two or three nightclubs? Sure, day clubs are excellent for getting some real R&R while soaking up the sun and beach vibes over a cocktail or two, or even a bottle of rosé, but they don't have the same throbbing feel as a nightclub. Bali has a diverse range of nightclubs that are open till late, ranging from the opulent to the plain rustic. For your convenience, we've put together a list of the greatest clubs in Bali.
1. Club Jenja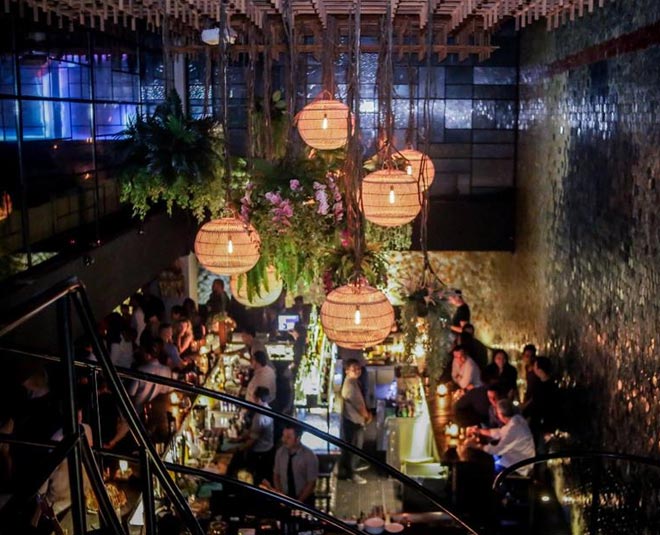 Image Courtesy:thebalibible.com
Jenja is one of the hottest clubs in Bali right now, and you should definitely check it out. When you walk into the club, you're immediately immersed in a world of party rocking mayhem, complete with stylish decor with dragon scale themes.
2. La Favela
Image Courtesy:tripadvisor.com
If you're new to Bali's nightlife scene, La Favela, which is open seven days a week, is a must-visit. The interior is designed to resemble a shanty Brazilian Favela, with semi-indoor gardens,beautiful waterfalls and ponds (artificial), alfresco tables and chairs. The beverages are a little costly here, but you're really paying for the ambience. Make sure you don't leave too early since the real party starts once the tables are rearranged and the DJ deck is brought out.
3. Sky Garden
Image Courtesy:ytimg.com
Many have compared the club to Zouk Singapore because of its importance and popularity in the Kuta district. The club, which is known for its wild celebrations, has hosted numerous DJ legends and hosts a continual cycle of regional and worldwide artists. Sky Garden is the place to go if you want EDM, cheap booze, and a great partying experience.
Don't miss:Here's How To Have Your Dream Vacation In Bali On A Budget With These Simple Tips
4. Mirror Bali
Image Courtesy:venopi.com
Since its inception in 2014, elegant Mirrors Lounge & Club has established itself as one of Seminyak's most popular nightclubs, providing party goers with a multi-sensory experience each time they visit. Admire the chandeliers above, the beautiful interior designs and glass roof, which is designed to look like a mediaeval dining room. The club, which attracts some of the world's best DJs and is a destination for Balinese young and elite, is absolutely where you should go if you want to party in luxury.
Don't miss:Visiting Bali For The First Time? You Need To Keep These Things In Mind
5. Potato Head Beach Club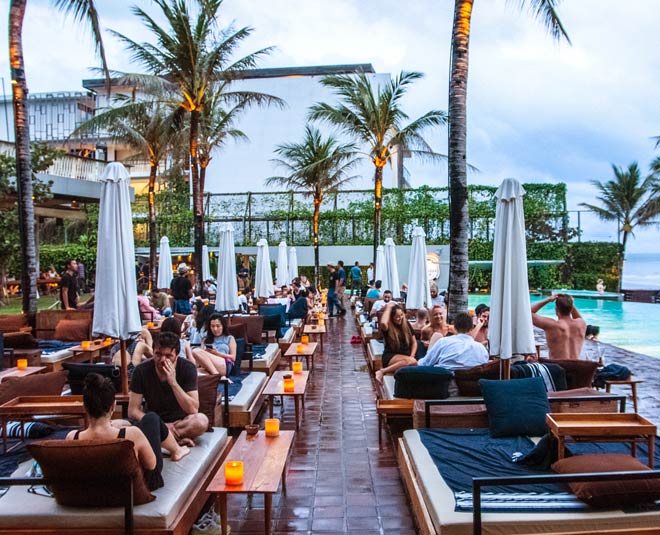 Image Courtesy:bigbalitours.com
Potato Head Beach Club is considered to be the best club in Bali, people who have visited this place say a lot about this island's premier beach club. The area is beautifully designed, and the club itself has three eateries, each with its own distinct personality. PHBC's hand crafted cocktail menu is a rich mixture of ancient and contemporary inspirations, expertly created utilising cutting-edge techniques.
For more such stories, stay tuned to HerZindagi!