March is the month when we celebrate Holi as well as International Women's Day. And this year, both the occasions are falling on the same date - March 8. Since New Delhi is the capital of India, several events are being organised in NCR that you must participate in.
There is no better way to end the financial year 2022-23 than by enjoying it with friends and family, gorging on your favourite delicacies and dancing your heart out. Take a look at the list of events that you must bookmark for this month.
Arijit Singh Concert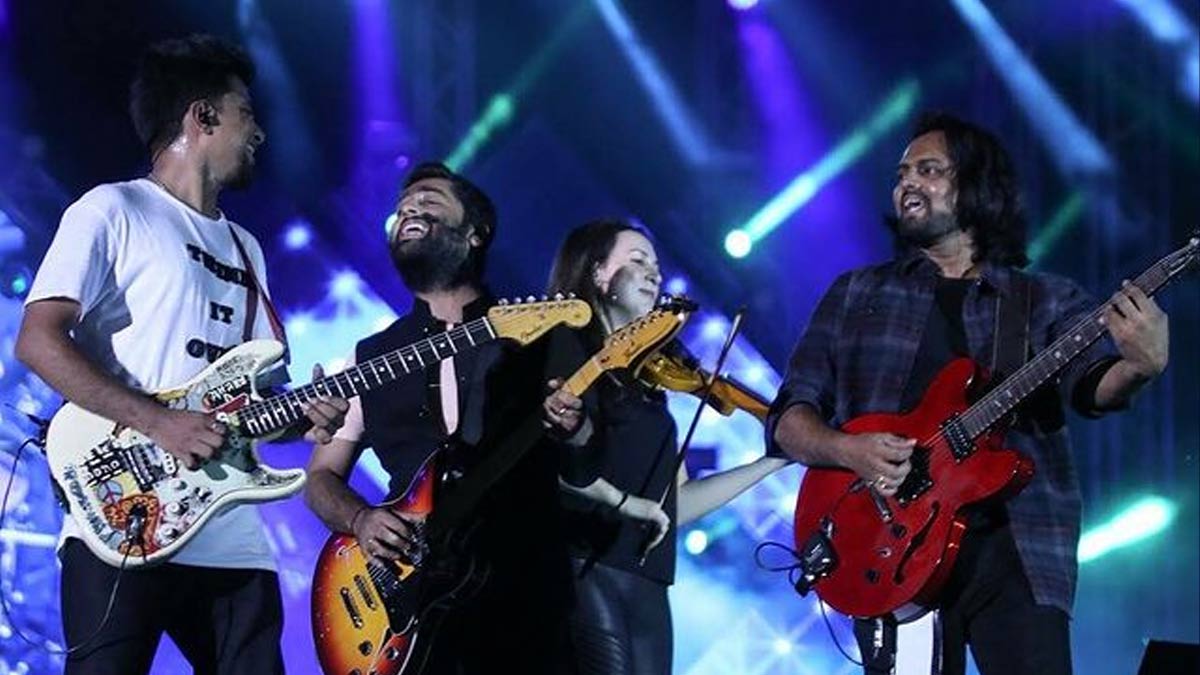 Yes! You heard it right. Singer, music composer and songwriter Arijit Singh is coming to New Delhi for a night tour only on March 18. The concert will take place in Jawaharlal Nehru Stadium. The show will begin at 6.30 PM, and tickets are available at Paytm insider. The price starts at ₹4,500.
The event does end with Singh singing some of his most soothing songs, but his fans might even get a chance to sing with him. The music composer is known for lending his voice to songs like Channa Mereya, Tum Hi Ho, Phir Le Aya Dil and Kabira among others.
Sunburn Arena
Sunburn Arena featuring DJ Martin Garrix is an event not to be missed if you are in Delhi-NCR around March 11. It will start at 4.00 PM, and you can book your tickets through BookMyShow. The event will be held in Airia Mall, Gurugram, and the ticket price starts at ₹1,250.
Holi Milan
The Holi Milan event is being organised for the people in Delhi-NCR to enjoy the festival of colours. Hop on the wagon to explore activities organised in the Aero Club in Noida between March 4 and March 8. A Kalbelia Dance Festival will also be organised, where you will be able to get acquainted with the culture of Rajasthan. The cost of a ticket starts at ₹3,500.
India Folk Project
India Folk Project is brought to you by Fever Network. It is one of the country's biggest cultural events where folk singers across states will perform on March 4 and 5 in Leisure Valley Park, Gurugram. You can book tickets on Paytm Insider. The price starts at ₹499.
On March 4, Mame Khan, Taufiq Qureshi and Harshdeep Kaur will perform. On March 5, you will be mesmerised by the performances of Kabir Cafe, Faridkot and Amar Jalal and Amit Trivedi. You can also indulge in cultural masterclasses on Pottery, Puppetry, Lac Bangles, Kashmiri Art, etc.
Kenny Sebastian Show
View this post on Instagram
Kenny Sebastian is a big name among stand-up comics (female comedians). He is on a Delhi tour and will be performing a set titled Professor of Tomfoolery. His specials on Netflix and Amazon Prime have been grand hits. You can catch him live on March 4 in Siri Fort Auditorium. The cost of tickets starts at ₹799 and can be booked at Paytm Insider.
Holi Sholi 2023
Holi Sholi 2023 is going to be a colourful event organised by Dvent. From upbeat music and tantalising drinks to luscious food and splashes of colours, there is a lot for you at this Holi party in Bhavya Green Garden, New Delhi, on March 8. Book your tickets starting at ₹499 on Paytm insider. You can indulge in live music, rain dancing, professional photography session, dhol beats, tomato pool, balloon race, camel safari, etc.
SAUCE By SOCIAL
Collaborating with Johnnie Walker Refreshing Mixer, Social is organising SAUCE, a festival where you are guaranteed to have a lot of fun. It will be held on March 18 in New Delhi. Take your family and friends to 1AQ Near Qutub Minar, Mehrauli, to enjoy the thumping music to delicious food. Latin pop legend Manu Chao, Sandunes, RedVeil Seedhe Maut, Yellow Diary, Anyasa and RedVeil, Parvaaz and Thaikkudam Bridg, Seedhe Maut will be performing.
Did you like this article ?