Every North Indian has a special place in their heart for the parantha. There is no limit to the amount of creativity you can use with the simple bread, whether it is stuffed or plain. There aren't many things that can compare to the satisfaction of a hot, flaky, crispy paratha oozing with a delicious taste made with some extra oil and butter. The mouthwatering stuffed paratha is fantastic on its own or when combined with toppings like curd, pickles, and even a splash of butter. Try these lip-smacking winter-special parathas to savour your taste buds:-
1. Mooli Paratha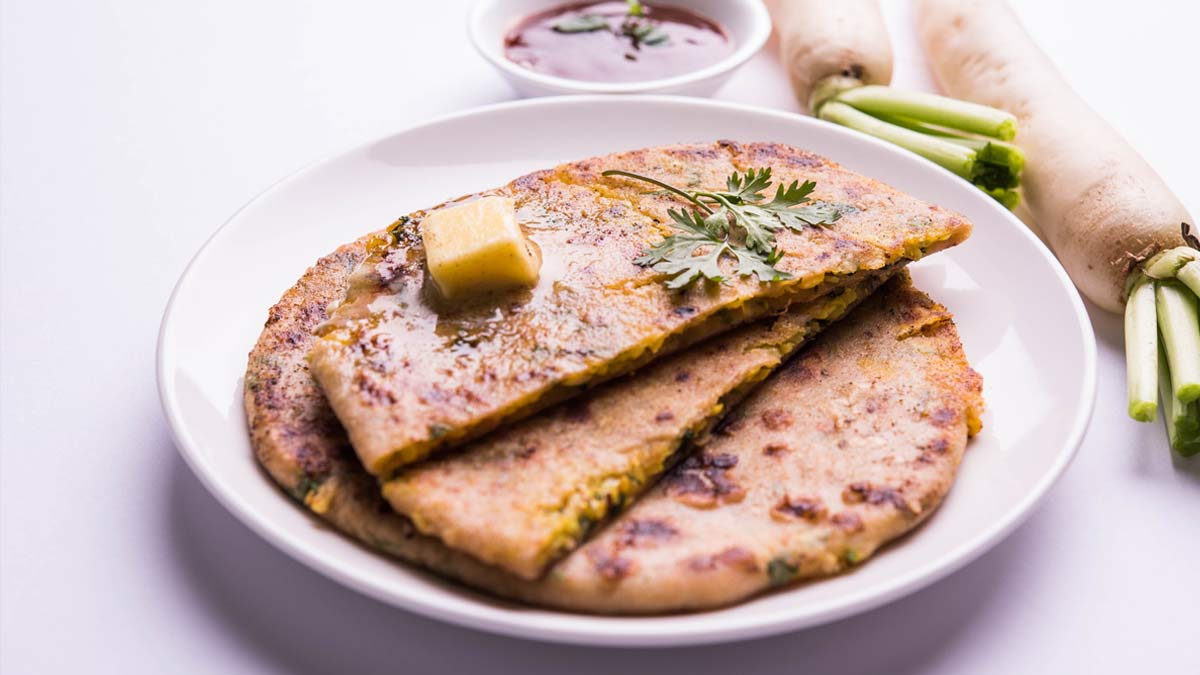 Every bite of this loaded paratha tantalises your taste buds with its tangy, hot Mooli filling. It is not only a well-liked addition to winter salads but it can also be used in a variety of veggies and parathas. You can even add some chopped coriander leaves, and some red chillies if you want. Serve it with some butter and a bowl of yoghurt.
2. Gobhi Paratha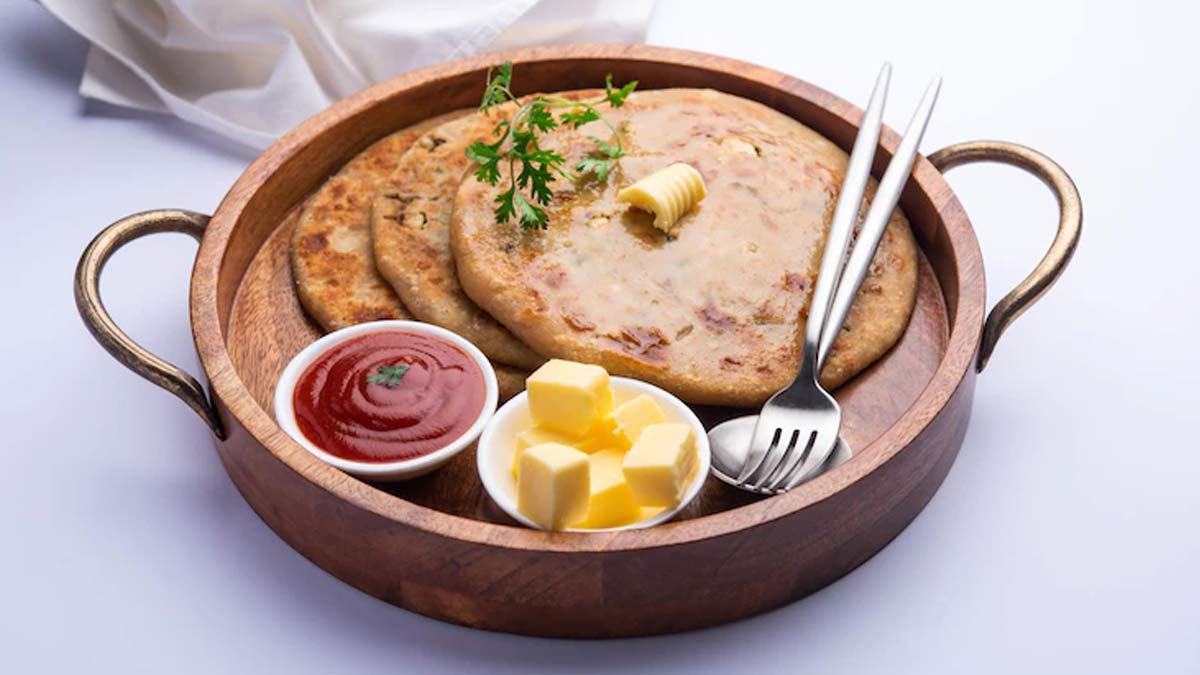 Gobi paratha (cauliflower paratha), is a tasty paratha filled with gobhi (cauliflower) which is a popular breakfast item in North India, particularly in Punjab. The method for creating this particular stuffed paratha is much the same as that of other stuffed parathas; the preparation of the stuffing changes. Cauliflower can be combined with potatoes, onions, coriander, and spices. You can serve it with tomato sauce or coriander sauce and some butter
3. Methi Paratha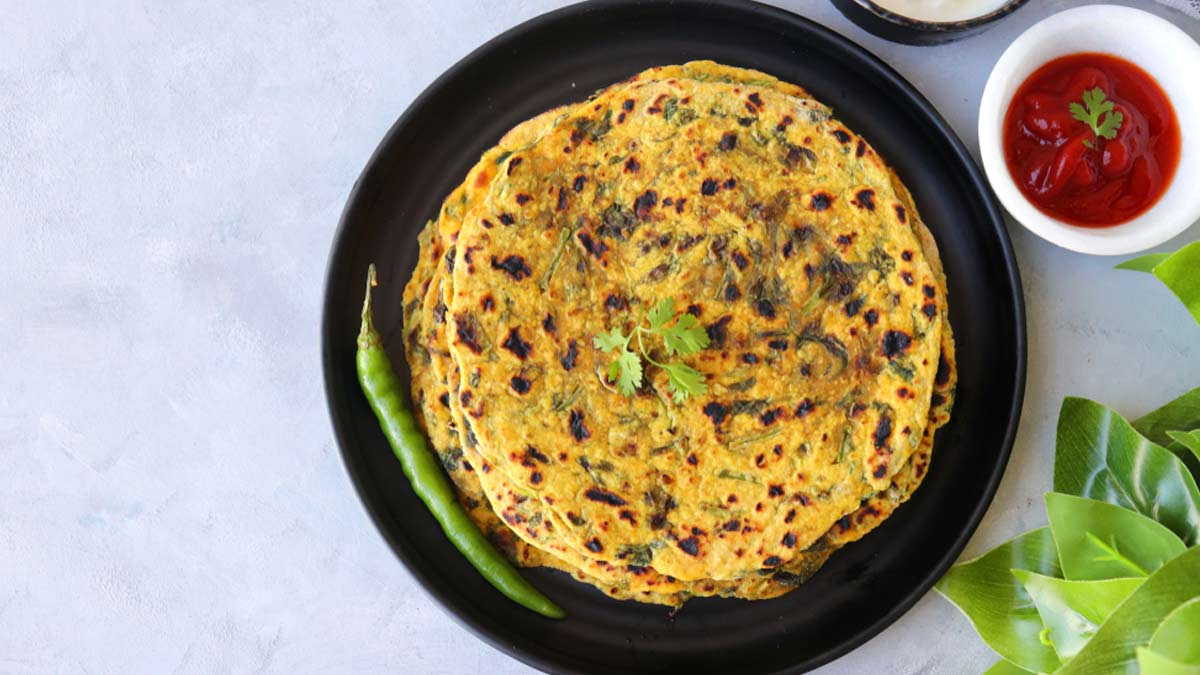 The methi paratha is not only a delicious paratha style, but also a nutritious one because it is made with the goodness of fenugreek leaves. Due to its low glycemic index, the methi in your paratha is a beneficial source of iron, calcium, and potassium in addition to helping to control blood sugar levels. You can also try methi theplas (a popular Gujarati dish). You can serve it with tomato sauce and some butter.
Don't miss: 5 Trendy Turtleneck Sweaters To Buy From Myntra, All Under ₹800
4. Palak Paratha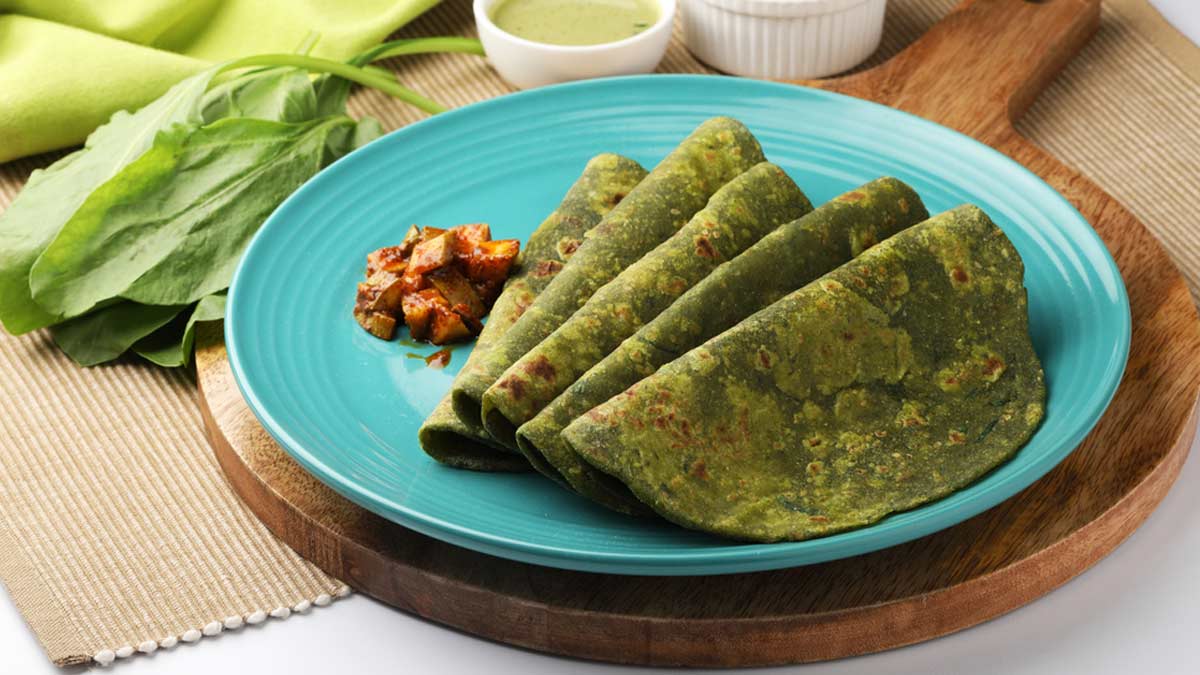 Palak is another special vegetable that is great to be eaten in the season. It is rich in many nutrients, including Vitamin A, Vitamin C, Vitamin K, iron, folate, and potassium. Spinach aka palak is a great addition to add to your breakfast list. The use of this green folate-abundant veggie is definitely going to taste well in the paratha. Serve it with some butter and a bowl of yoghurt.
Don't miss: Top Vegan Fashion Brands In India As Per PETA
5. Aloo Paratha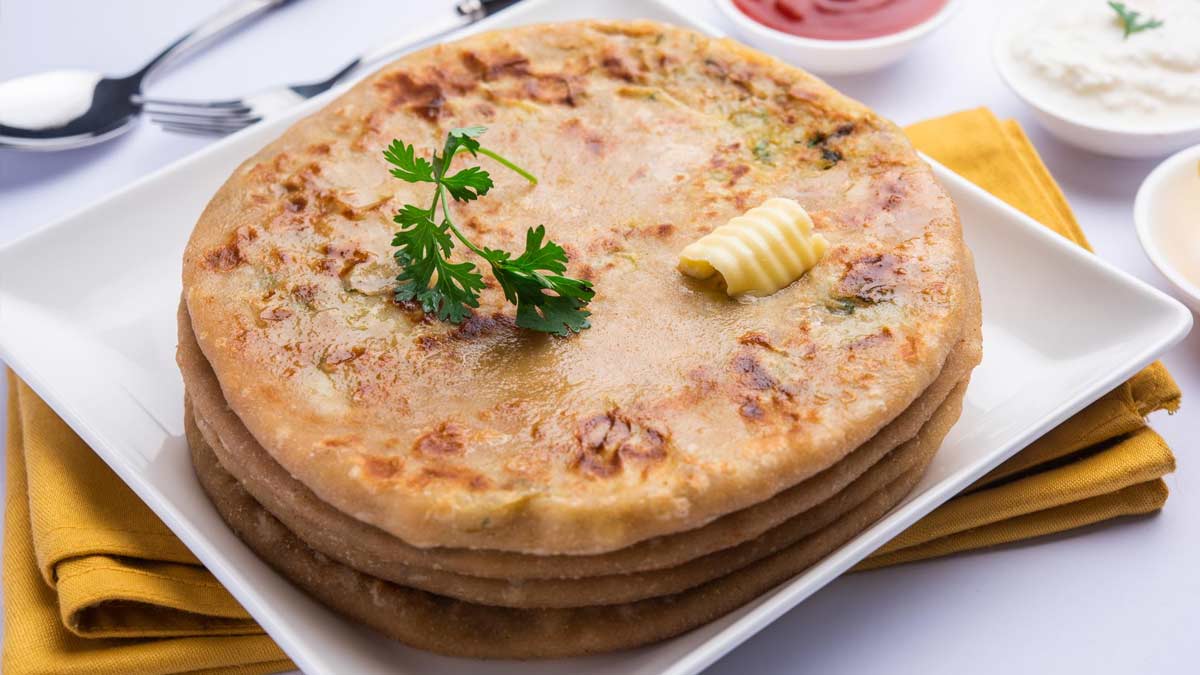 Aloo parathas are a core part of every Indian household made with wheat flour, spices, and boiled potatoes.These are flavourful and delicious stuffed parathas that can be eaten anytime. Serve it with tomato sauce, pickle, or yoghurt to enjoy this paratha.
For more such stories, stay tuned to HerZindagi.
Did you like this article ?