Not just in India, many around the world has never seen snow until today. Such people dream of experiencing the beauty, wherein a fluffy white blanket covers everything, making for a picturesque panorama. If watching the snow fall is something close to your heart, we recommend you plan it right.
Don't fall for those cliché locations where you won't be able to sink in the beauty of nature and do activities like skiing or throwing snowballs freely. To help you pick a perfect spot, we have curated a list of hill stations that will make your first experience with snow memorable!
Patnitop, Jammu & Kashmir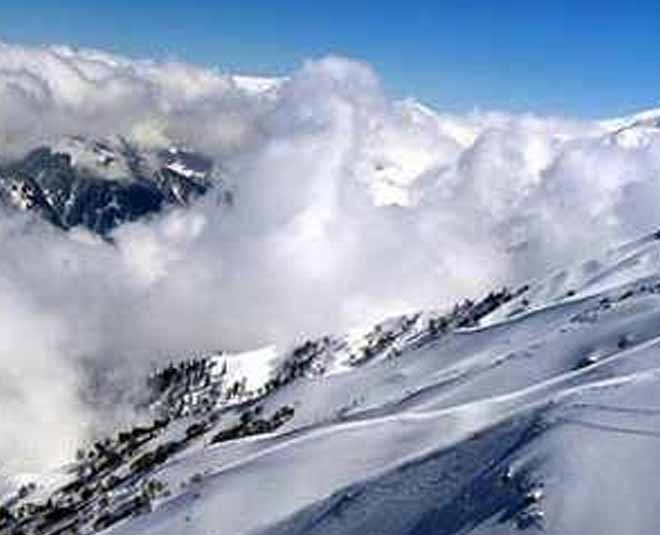 Patnitop is situated at the Shiwalik range of the Himalayas with pine and deodar forests surrounding it. It really looks like heaven on earth and is also known as one of the most peaceful snow places in India.
Hemkund Sahib, Uttarakhand
You can only visit this site during October and early December, as it remains closed for the rest of the time of the year. This place is not just famous for snow fall, but also for the gurudwara here dedicated to Guru Gobind Singh. If you're someone who would like a little bit of spiritual journey along with vacation, this is where you want to go.
Roopkund Lake, Uttarakhand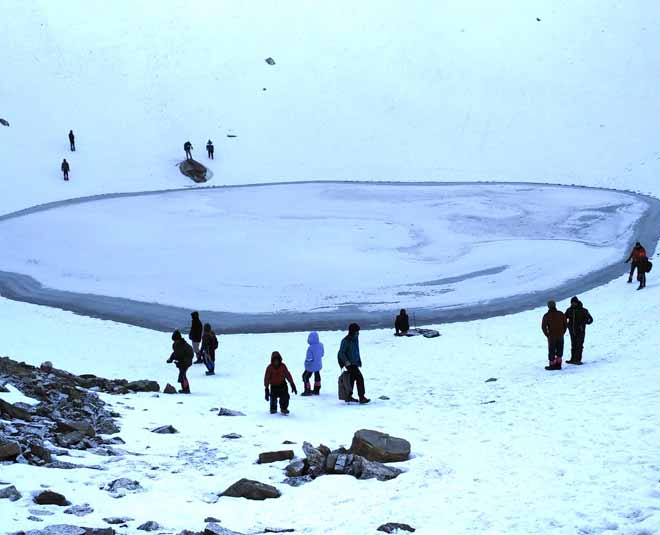 Nestled at the Garhwal Himalayas, Roopkund is a trekking point, which takes around 8-9 days to reach. The most amazing part about this location is the Roopkund lake that remains frozen throughout the year. Not only is this place mesmerising, but spooky too as plenty of human skeletons have been discovered lying around the lake.
Munsiyari, Uttarakhand
A small village in Uttarakhand, Munsiyari is situated at the base of the Himalayas. For sight-seeing, this is a perfect town that makes people bewitched by its enchanting beauty and raw natural surroundings. In fact, this less-popular place is known as 'Little Kashmir'.
Katao, Sikkim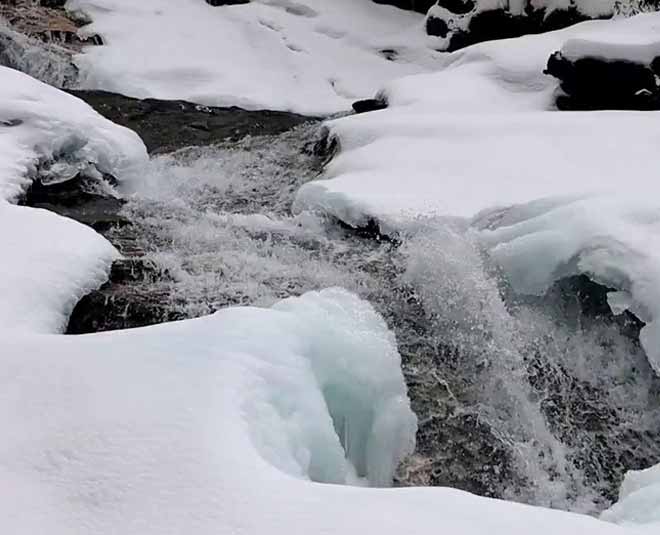 If you can't afford Switzerland, visit a look-alike that is in India. We are talking about Katao, a small town in Sikkim also known as 'Switzerland of Sikkim'. This beauty is about 144 km from Gangtok, with wonderful scenery and the stunning view of the mountains.
Dhanaulti, Uttarakhand
Sitting high on 2286 meters, Dhanaulti is another picturesque hill station of Uttarakhand. Filled with deodar, oak and rhododendron forests, the city will make you fall in love with itself in no time. This is the ideal time to visit this place to experience white carpet below your feet!
Gulmarg, Jammu & Kashmir
When talking about snow, how can we leave some of the most loved spots from paradise on earth, Jammu & Kashmir! Nestled around 880 km away from New Delhi, the city has freezing winds, blooming varieties of flowers and various activities to offer. The mouth-watering Kashmiri dishes are simply icing on the cake when experiencing snow for the first time.
Don't Miss: Expert Suggest Tips To Maintain Health Even While Travelling
Kufri, Himachal Pradesh
Over the years Kurfi has turned out to be one of the popular winter holiday destinations and all for the right reasons. The city that hides beneath a beautiful white blanket during winters, appears like a dream every time you watch it. And then the tall deodars and pines along with freezing wind will make your experience memorable!
Tawang, Arunachal Pradesh
A little sight-seeing along with nature's beauty makes a perfect vacation. Tawang not only has snow and beauty but also 400 years old Buddhist Monastery that is very popular among tourists. This is one of the best spots for the first-timers to experience snow because Tawang will give you a uniquely refreshing experience like no other place.
Don't Miss: Beaches In Gujarat: Forget Other Destinations, Take A Quick Trip To These Mesmerising Coasts
Sonmarg, Jammu & Kashmir
During most times of the year, you will find snow here, even during the month of April, as it is located at a high altitude that keeps the snow from melting for the longest of time. Only 80 kilometers away from Srinagar (places to visit in Kashmir), this place is also quite risky given the landslides during the heavy snow season.
If you liked this article, do comment on our Facebook page. Stay tuned to HerZindagi to read more such stories.
Picture Courtesy: Freepik, Pinterest