Chandratal Lake via walking down the Hampta pass trail is becoming one of the most popular things to do among trekking enthusiasts. This trail lets you witness the magical valleys of Kullu and Lahaul with a glimpse of the majestic snow-capped Himalayan peaks. The region is home to several different species of birds and wildlife, the valleys are covered with dense forests and different varieties of flowers and trees. All in all, it's a paradise for nature lovers. If you're planning to walk down this particular trail anytime soon, here's a complete travel guide for visiting Chandratal lake after trekking down the trail of Hampta pass.
Best Time To Visit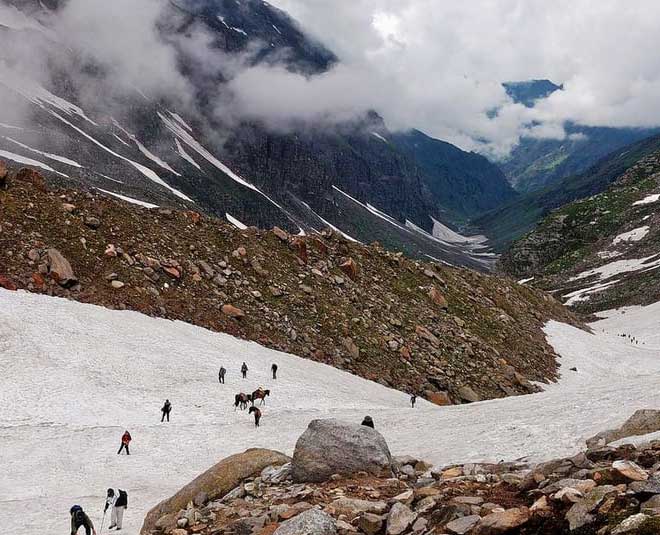 The best time to visit Chandratal Lake via trekking down Hampta pass is between the months of June and mid-October. This is when the trail is clear of slippery pathways because of the snow and the weather is also pleasant, you might find some rain during this time but still apart from that, it is the best and the safest time of the year to do this trek. June to mid-October are anyways considered to be golden months for high altitude trekking in India and particularly in this region where Chandratal lake and Hampta pass resides, the temperatures fall below the freezing point in winters and the pathways are completely blocked due to heavy snow, which makes it almost impossible and very dangerous to trek here. The months of April and May allow all the previous snow to melt off and clear the pathways and thus, the best window to visit here falls between the months of June and October despite the rainfall. The temperature is still warm and makes sure that you have the best experience possible in the Himalayan paradise.
How To Reach
The trek for Chandratal lake via Hampta pass starts from Jobri, a village about 3 kilometers from Manali, Jobri is the last motorable location where you can reach by your vehicle, post that you're on foot. So, first, we need to reach Manali before we start our trek. For reaching Manali, if you're travelling via Road you can either take a bus service from ISBT Kashmere gate Delhi or take a cab or travel by your own vehicle. The time taken via road is about 12-13 hours and if you wish to travel by public transport, the bust ticket costs approximately 1000 bucks for one way.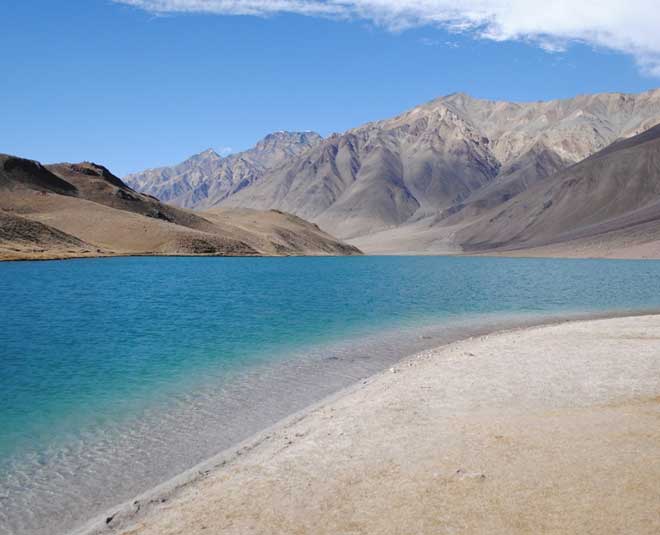 The second option is to reach Manali by Air, the nearest airport is Bhuntar Airport situated about 50 kilometers away from Manali. You can take a direct flight to Bhuntar from Delhi or Chandigarh which takes about an hour, then you can find several bus and taxi services which will ferry you all the way from Bhuntar to Manali in less than 2 hours. Though Manali is not connected by Rail, you can still take a train up to Chandigarh or Kalka Junction, from there you can continue your journey by bus or taxi. Now, after reaching Manali, take a small shared cab to Jobri which will cost you about 20 or 30 Rupees, post reaching Jobri, start walking on the trail to Hampta pass and Chandratal lake.
Hampta Pass Itinerary
Talking about the itinerary, most travellers visiting this place plan a trip of at least 4-5 days. The trek begins from Manali and ranges for 28km. For those who have health ailments and conditions should consult a doctor before taking up this trek as it is considered to be an easy to moderate difficulty level trek. And it further takes you up to an elevation of over 14,000km. The best time to visit here is between mid-June to mid-October.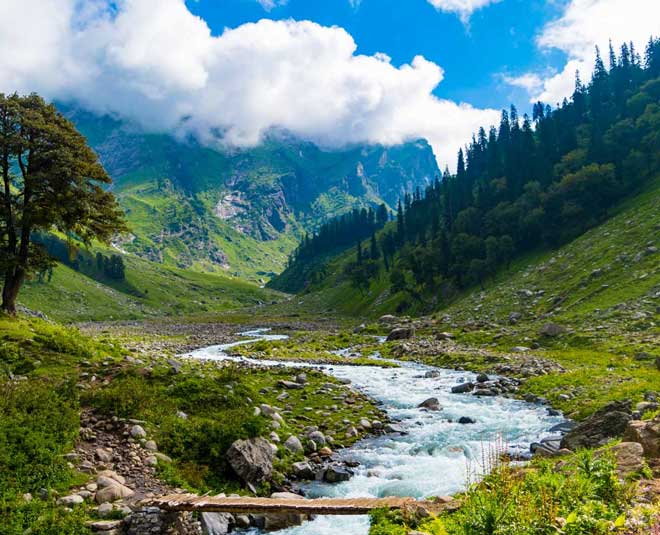 After meeting your guides who would brief you about the trek, you will head straight to Jobri village base camp. From here the hike starts to Chikka, where you will stay overnight. The next day you will climb higher up to Bhalu ka Ghera after which, the next day, you reach Hampta Pass finally. Staying at Humpta Pass you can come as per availability of room over the top or stay there if you like the vibe.
Don't miss: 10 Places To Visit In Chitrakoot
Things You Will Need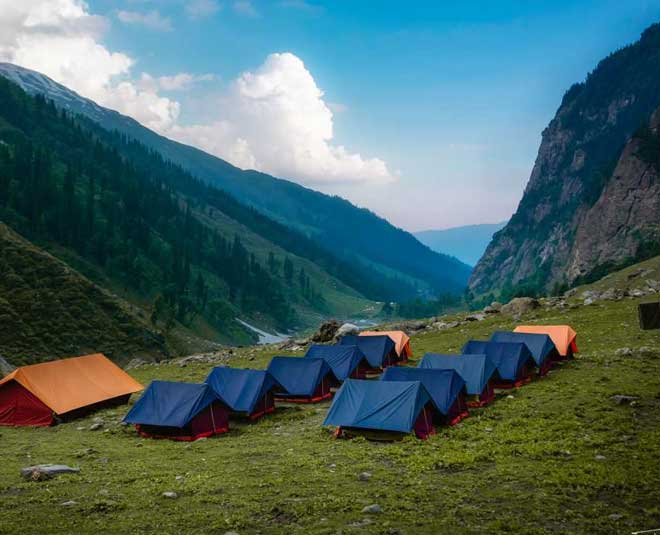 Like we told you, this is a moderately hard trek and you will have to prepare yourself beforehand for everything. And below are some essentials that you will be needing.
Hiking Backpack: To store food and other essential items for your hike.
Waterproof Shoes: To support you throughout the trek even when it's a wet region or it rains suddenly.
Waterproof Poncho: To protect you from the rains.
Hiking sticks: To help you hike up the steep trails.
Torches, warm clothes, and other personal use products.
Don't miss: Adventure Specific Travel Accessories/Essentials To Know About
So, do take cues from this article before visiting Hampta pass. Stay tuned to Her Zindagi for more such pieces.