Namrata Shirodkar, former Bollywood actor and now wife to Mahesh Babu, the iconic megastar from South cinema, has the internet going ga-ga over her recent vacation pictures.
The former actor has been sharing heartwarming pictures of herself along with her children, daughter Sitara and son Gautham, on Instagram. She is vacationing with her children in Switzerland's picturesque Luzern aka Lucerne.
The celebrity's daughter Sitara was featured in a recent Instagram post, perched in front of a dolled up Christmas tree. In the caption, Shirodkar wished her loved ones and fans the happiest Christmas and holiday season.
Shirodkar was also seen striking a pose in Luzern before a pretty waterbody flowing in the background. The post was captioned, "My mornings Love Lucerne!!"
Don't Miss: Salman Khan's Birthday: 6 Cult Songs That Define The Star
The actor posted a bunch of candid stories with her kiddos. A story featuring herself and her son Gautham standing side by side said, "love you my big boy" and "rare winter moments".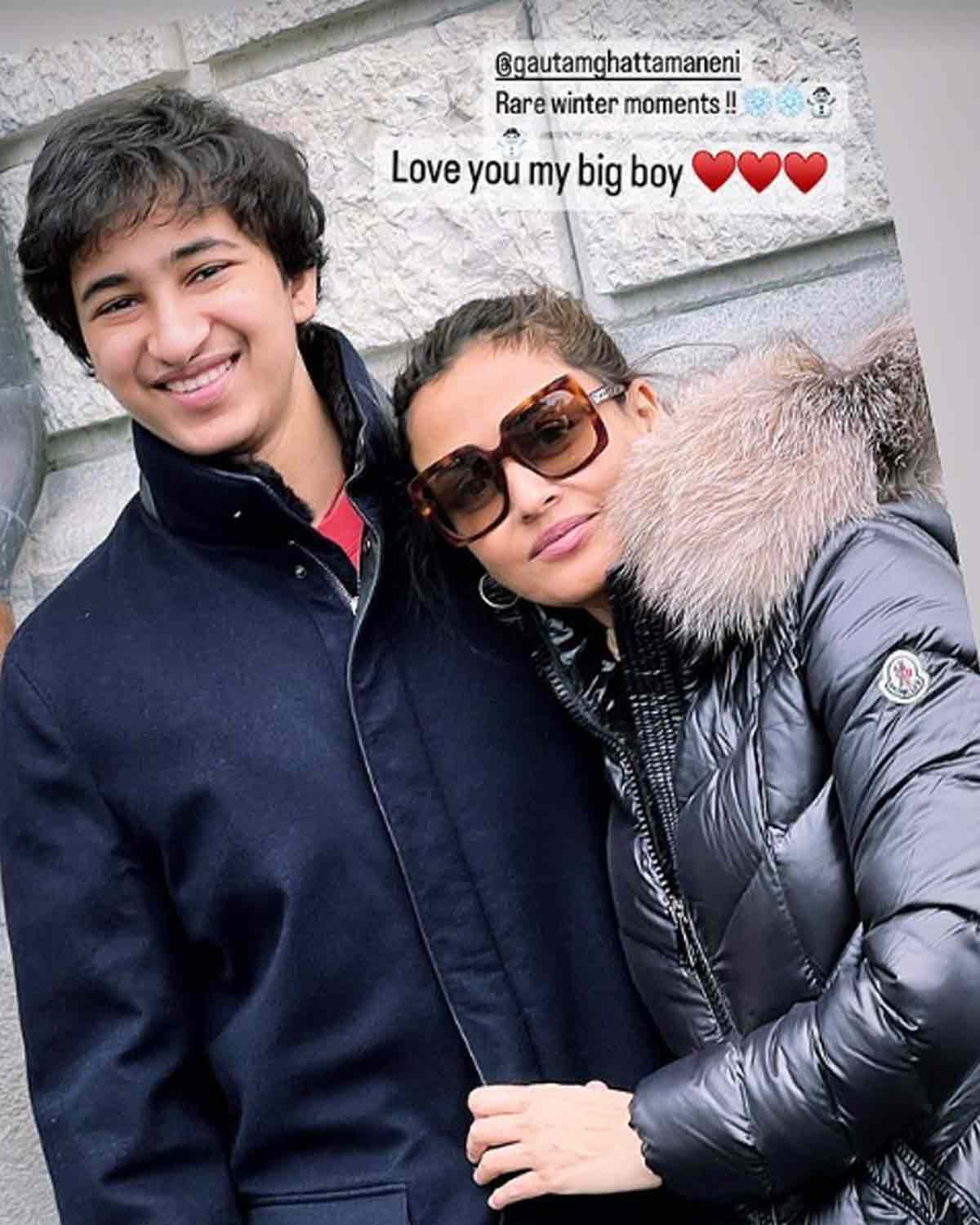 Don't Miss: Overnight Getaway Destinations Near Delhi For The New Year Weekend
In another story posted a couple of hours ago, Shirodkar and her darling daughter Sitara were seen enjoying an early morning walk in Luzern. The actor added in a caption saying, "early morning strolls, lazy walks….such a lovely day".
And last but not the least, a story featuring her daughter Sitara again saw the little one lounging on a sofa while joyfully enjoying her hot cuppa of the winter favourite, a Swiss style hot chocolate drink.
The actor is out for this epic holiday with her children. What is also interesting to note is that hubby dearest, Mahesh Babu seems to be missing all the action as he isn't featured in any of the lovely pictures.
Switzerland has caught the imagination of the film industry for decades now, from Yash Chopra and Aditya Chopra to Karan Johar making their heroes and heroines dance to romantic melodies in lovely snow-clad mountains across the Swiss landscape. It is no surprise that it continues to fascinate celebrities from our shores even now.
Things to keep in mind before planning a trip to scenic Switzerland.
You should at least head to the beautiful Swiss landscape for at least a week.
The flights from New Delhi take approximately nine hours at a stretch.
The entire travel plan could cost you as low as ₹80,000 to ₹2,000,00.
You can go aboard the Berina Express, Glacier Express, Luzhern Interlaken Express to explore the picturesque locales and more.
Did you like this article ?