Hoping to get done with this hectic life, hopelessly locked at home, having nowhere to go? Let's say the pandemic was to end this minute, where would you go then? Frantically thinking about places, aren't you? We get it, you have been so consumed by the thought of going out that you have not thought about where exactly you would go if you were permitted!
Don't worry, we are back again with yet another travel destination that you must take a trip to as soon as everything is over. This time we have for you, Dhanaulti! A hill station that feels like paradise.
Where Is Dhanaulti Located
This hill town is in the state of Uttarakhand. To reach Dhanaulti you have to take the Mall road at Mussoorie and you will reach Dhanaulti in about an hour. You can extend your trip for around three days when you make your trio trip of Haridwar, Mussoorie and Dehradun. Dhanualti is 2286 meters above sea level and provides a breathtaking view of the Himalayas.
What Is The Ideal Time To Go To Dhanaulti
What is the point of going to a hill station if you can't see it at its best? We recommend you to go to Dhanaulti during the winter months to see the town at its best. During monsoon, Dhanaulti experiences heavy rainfalls, which might be good if you are a resident and do not plan to travel. Being a tourist, rain in the hills can be quite tricky. The months of summer kill the entire point of travelling to a hill station.
What To Do In Dhanaulti
Now that you have made up your mind to visit Dhanaulti based on its surreal location and weather, let us provide you with a list of all those places you can visit here!
Visit The Eco Park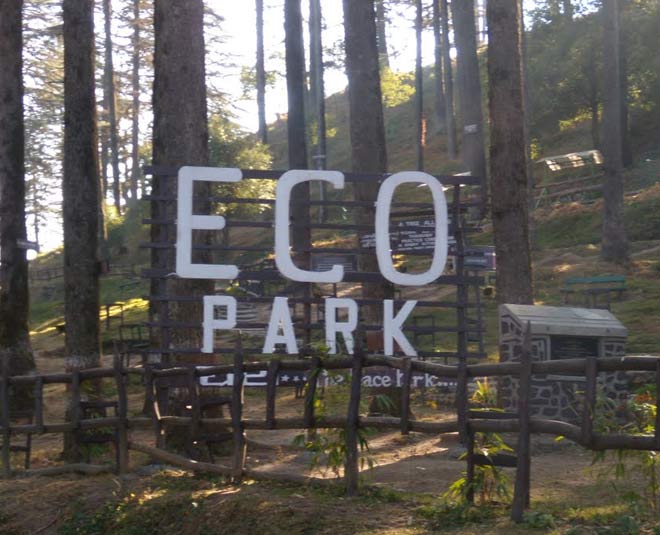 Image Credit: mapio
Covered with lush greenery and the fresh fragrance of the Oak trees and Deodar trees, this park is spread over 13 hectares and is one of the most famous tourist attractions in Dhanaulti. Not only does this park look beautiful but it was made for a very heartwarming reason. The construction of the Eco Park was taken up by the DFO and the citizens of the town to fight poverty and provide employment opportunities. That isn't the only beautiful thing about this park. In this park, there is also a system of memory sapling under which you can plant a sapling in the park in memory of your loved ones. The Eco park will make you feel rejuvenated as soon as you step in.
Don't Miss- Get The Best Pictures Clicked At The Most Colourful Streets Of India!
Deogarh Fort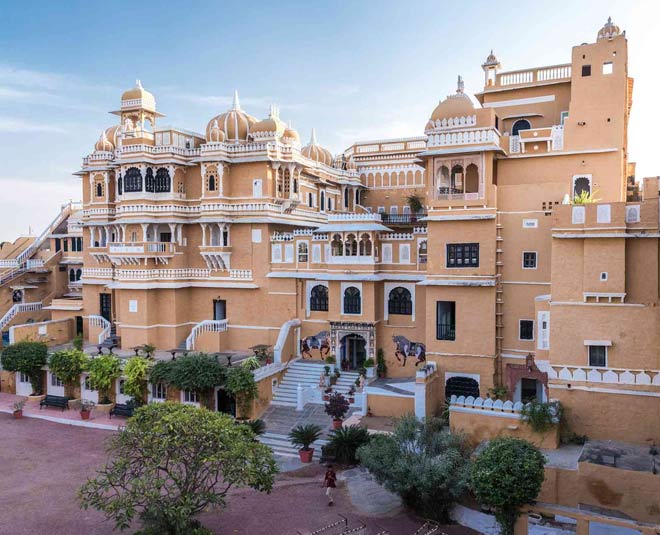 Image Credit: soulvacationsindia
This fort is as old as the 16th century and accommodates numerous gorgeous palaces and Jain temples. It is huge and we assure you that no matter how many ever times you visit the fort you will never get enough of it. This fort is an absolute must-visit when you go to Dhanaulti!
Read More On Travel Destination- Visit Kolkata To Know That Kolkata Is Beyond Pujo
Surkanda Devi Temple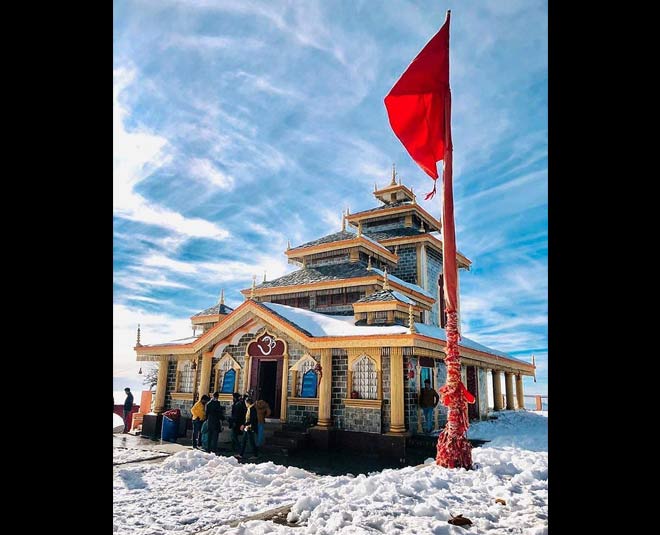 Image Credit: upload.wikimedia
Famous for its architecture, the Surkanda Devi Temple is one of the 51 Shakti Peeth that are spread across India. It is a Hindu temple devoted to the Goddess Surkanda. The history behind this temple is that when the corpse of Sati, wife of Shiva was destroyed, her body parts fell across different locations, one of which was the Surkanda Devi temple The view from this temple is beyond anything that you would have ever seen.
Kaudia Forest
A great picnic spot, the Kaudia Forest(read more on forests)is famous for hiking and its dense greenery. It is perfect if you are into nature and wildlife photography. You can take a jeep safari in the forest where you will be able to encounter the most beautiful flora, fauna and natural springs. With an entry fee of just Rs. 20, you will enter a world where nature is still smiling since humans have kept their hands off it.
Adventure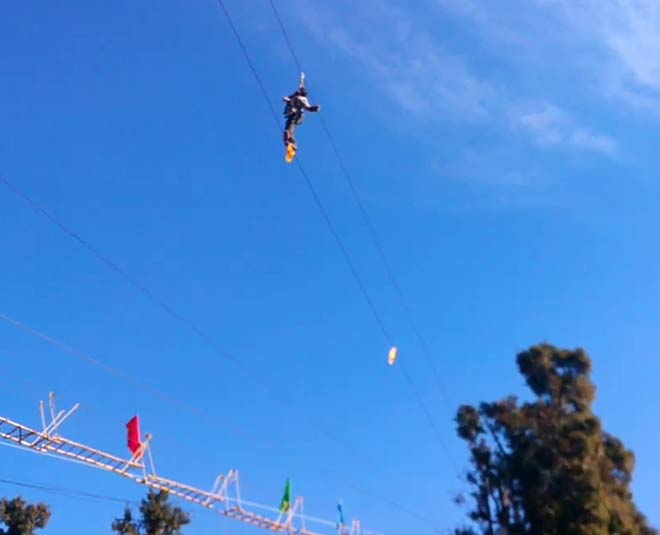 Image Credit: i.ytimg
Other than the sightseeing and the tourist spots there are various adventure sports that take place in Dhanaulti. These include skywalk, sky bridging, valley crossing, zip swing, zip-lining, trekking and so much more!
We hope you found this article helpful and will soon be planning a trip to Dhanaulti. If you would like to read more such articles, stay tuned to Her Zindagi.