Dhanaulti is a small hill station located in the Tehri Garhwal district of Uttarakhand, just about 25 kilometres away from the famous town of Mussoorie. The town offers mesmerizing views of the Garhwal range and is considered to be a paradise for adventure lovers. It's worth a visit if you're looking for a weekend getaway into the mountains and do not wish to go to some commercial tourist destination. Here are some things you can do while in Dhanaulti.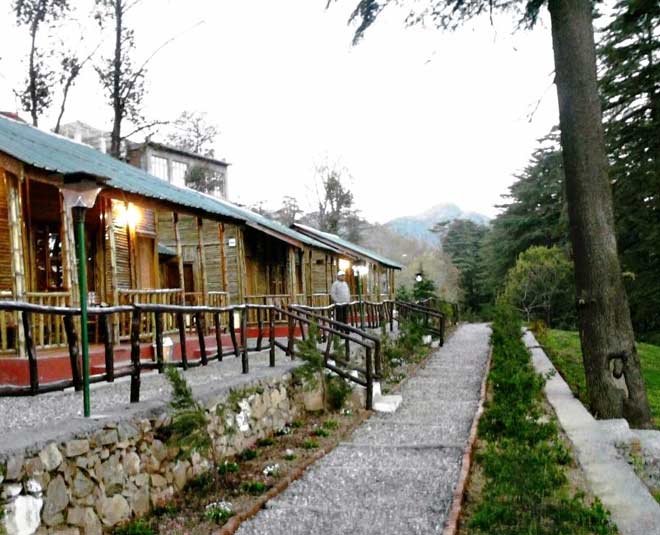 Explore The Deogarh Fort
Deogarh fort was built back in the 16th century, it is an architectural marvel surrounded by lush green mountains just a few kilometres away from the city centre of Dhnaulti. It is a must-visit for travellers who are suckers for archaeological structures and love to witness historic architecture in all its glory. The fort also features a number of Jain temples on its premises. Do visit this place if you happen to be in Dhanaulti.
Check Out The Eco Park
Eco-park was built in collaboration between the residents of Dhanaulti and the Divisional Forest Officer of Mussoorie to boost tourism in the city by offering adventure sports activities like rock climbing, trekking, skywalking etc to the tourists.
The park features a huge area covered with lush green gardens along with big Deodar and Oak trees. It is also home to various species of birds which you can spot while looking around. It's a must-visit if you love that feeling of adrenaline rushing down your body, there are a lot of adventurous activities to do while being here, as mentioned above.
Vist The Surkand Devi Temple
Surkand Devi temple is situated about 8 kilometres from Dhanaulti in the Tehri district of Uttarakhand. The temple lies on top of a hill and offers a mesmerizing panoramic view of the snow-capped Himalayan peaks, which can be a treat to witness. A must visit place if you're travelling around in Dhanaulti.
Fill Your Bags With Fun At The Dhanaulti Adventure Park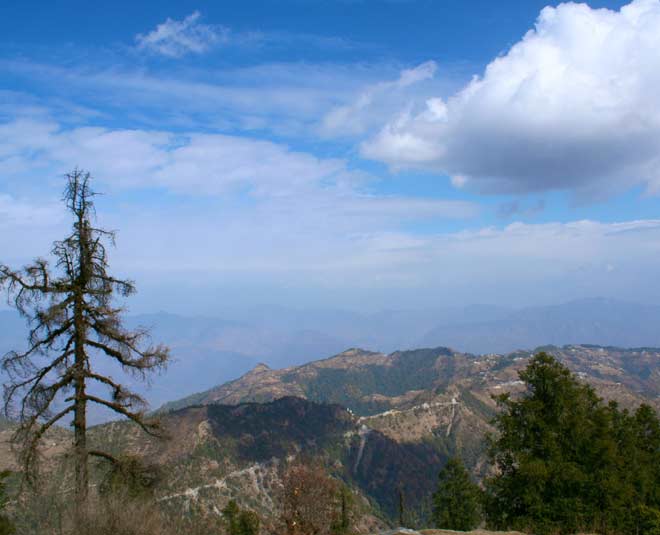 If you love Adventure sports, Dhanaulti has tons to offer. we have already mentioned Eco-park on this list, but there also exists an entire adventure park in Dhanualti which is dedicated entirely to thrilling adventure sports. Dhanaulti adventure park has a lot more options as compared to the Eco-park. You can experience Zip-lining, mountain biking, rock climbing, sky bridge, paragliding, camping, trekking, zip swinging, bungee jumping, rappelling and a lot more.
Experience Serenity At The Dashavatar Temple
Dashavatar temple is dedicated to Lord Vishnu and is situated very near to the city centre of Dhanaulti. The temple holds great historical significance as it was built in the Gupta period, the structure itself features beautiful sculptures on the outside and a lot of inscriptions on the walls inside of the temple. If you love history and ancient architecture, this place is just for you.
Don't miss: Check Out These Top 10 Places In Jabalpur
Taste Some Delicious Apples At Apple Orchard Resort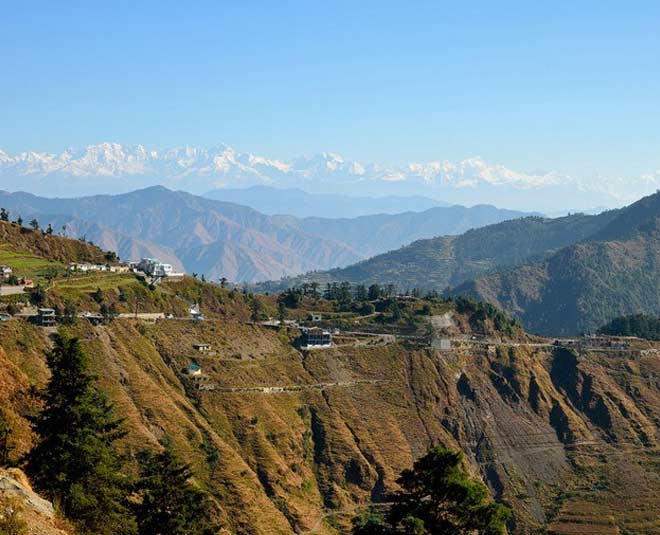 Apple orchard resort simply offers one of the most beautiful and scenic views of the Himalayan range. It is a paradise of the Garhwal region, the resort is located on the outskirts of the city and it features a big field on its backside consisting of ripe and juicy vegetables and fruits. They also have their in-house cafe called the glasshouse which offers delicious recipes made using the same veggies and fruits from the field. You can wish to stay in the resort itself and it's very pocket friendly as well.
Don't miss: 10 Places To Visit In Chitrakoot
So, check out these places in Dhanaulti for sure. If you liked reading this article then stay tuned to Her Zindagi for more such pieces.