When we talk about tea, we know there are various types available, not just in India, but in several parts of the world. One among them is lesser-known white tea. Most of us are into green tea, black tea, etc, but white tea, besides being amazing for our bodies doesn't get that much love and appreciation. Said to be originated from China, Eastern Nepal, Eastern Thailand, Taiwan, Sri Lanka, and India, it is also one of the oldest teas.
Many of us try home remedies, cosmetics, yoga, exercises to achieve that desired look. However, some fail and others only manage to retain it for a while. Beauty remedies, skincare routine, asanas and diet, all go hand in hand when working to enhance your beauty. Along with everything else that you're doing also add white tea to your diet for the following benefits:
Removes Acne
No one wants their skin to have breakouts and acne. But given our lifestyles and eating habits, all these skin problems have become very common. The antiseptic and antioxidant properties in white tea can repair the skin that gets damaged by free radicals. Once the cellular damage gets healed, your skin will automatically start looking clean over time.
Improves Hair Health
Hair problems like dandruff, infections, split ends, hair fall, etc can end up giving some people anxiety and stress. After all, we all want our tresses to look thick, shiny and gorgeous. White tea is great for hair as it has anti-inflammatory properties. The antioxidants provide strength to the connective tissue and keep dandruff and other hair related infections at bay!
Reduces Face Fat
With or without double chin and face fat, everyone looks beautiful. However, if you feel you want to work on enhancing your features, consume white tea. As per health reports, white tea helps in shedding extra fat by burning the existing fat cells. It then prevents the formation of new ones. Regular consumption of this will give you a desirable jawline.
Don't Miss: This Pomegranate Face Mask For Acne Prone Skin May Just Be The Solution You Are Seeking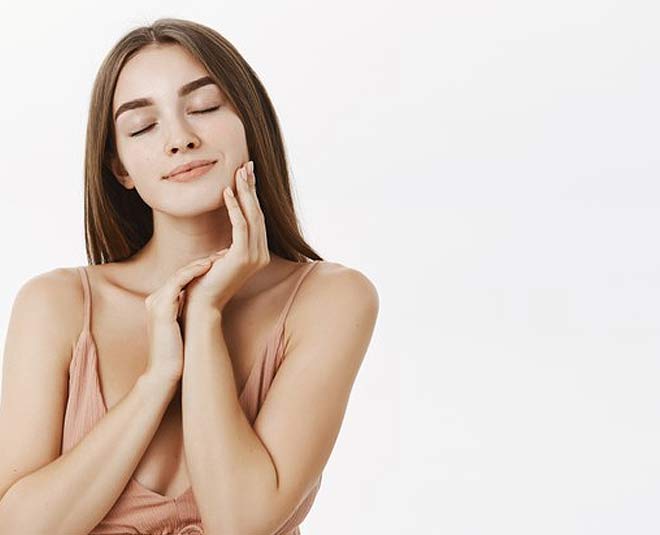 Whiten Teeth
Having sparkling teeth (whiten your teeth naturally) add up to beauty. Flawless face and yellow teeth may keep you from giving that first good impression. Unlike most of the decaffeinating drinks, white tea, instead of making your teeth pigmented makes it whiter and brighter. It comes with fluorides, flavonoids, and tannins, all of which could be beneficial for your oral health one way or the other.
Delay Signs Of Ageing
Signs of ageing such as fine lines, saggy skin, is something not everyone likes to have. Premature ageing in this regard has also become a major problem. It happens due to the presence of free radicals in our body, as it accelerates the ageing process. This tea prevents wrinkles and loose skin since it comes with polyphenols.
How To Prepare White Tea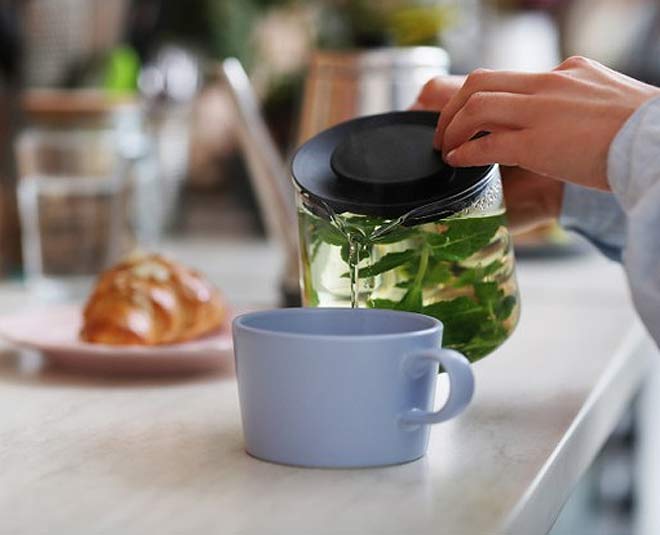 Ingredients
1 cup of water
2 teaspoons of white tea leaves
Sweetener
Steps
Begin by boiling water. Wait for 2-3 minutes before adding tea leaves.
Once done, cover it with a lid and let the mix steep for approximately 10 minutes.
Strain and transfer the tea to a cup.
Add the sweetener and enjoy.
If you liked this article, do comment on our Facebook page. Stay tuned to HerZindagi to read more such stories.
Picture Courtesy: Freepik