Fine lines, dark spots and wrinkles are the first few visible signs of ageing on your face. They not only make your face look dull but also make the skin saggy. Saggy and wrinkle-ridden skin on the face can lead to further issues. Ditch your face-lifting creams, which are not only full of chemicals but also expensive. Here are some easy DIYs you can do at home, by using just a handful of leaves. Read on till the end to know about the benefits of guava, pomegranate and curry leaves.
Guava Leaves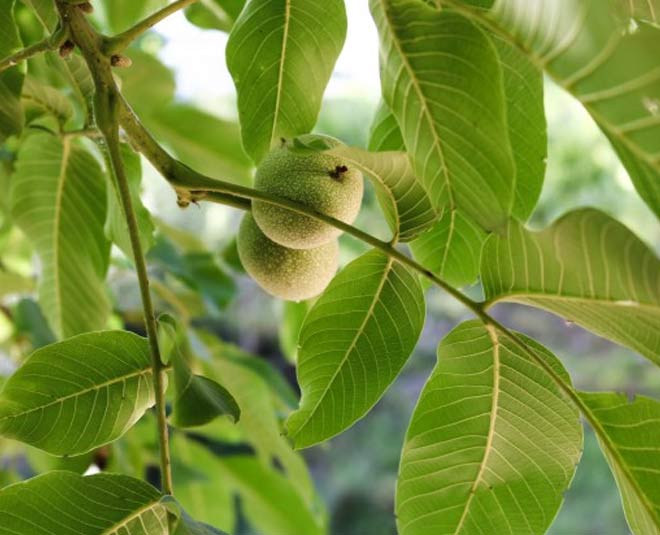 Guavas, which are relished by people of all ages alike, also provide a number of beauty benefits to the skin. Guava leaves are widely known to prevent wrinkles because of their antioxidant properties. Here is an easy face pack, which will help in rejuvenating your skin in a jiffy.
Ingredients required: A handful of guava leaves and 3 tbsp yogurt
Steps to make the mask:
Step 1- Blend the guava leaves in a mixer by adding 2-3 tbsp of water.
Step 2- Prepare a thick paste by adding yogurt in it.
Step 3- Mix yogurt in batches and prepare a paste of spreadable consistency.
Step 4- Apply it all over your face and leave for 20 minutes.
Step 5- Once dry, wash off with water and pat dry your face.
Guava leaves are a powerhouse of antioxidants like vitamin C and flavonoids. These nutrients reap a number of beauty benefits for our face such as skin brightening and tightening.
Don't Miss: Want To Have Youthful Skin? Use These 5 Natural Ingredients At Night
Pomegranate Leaves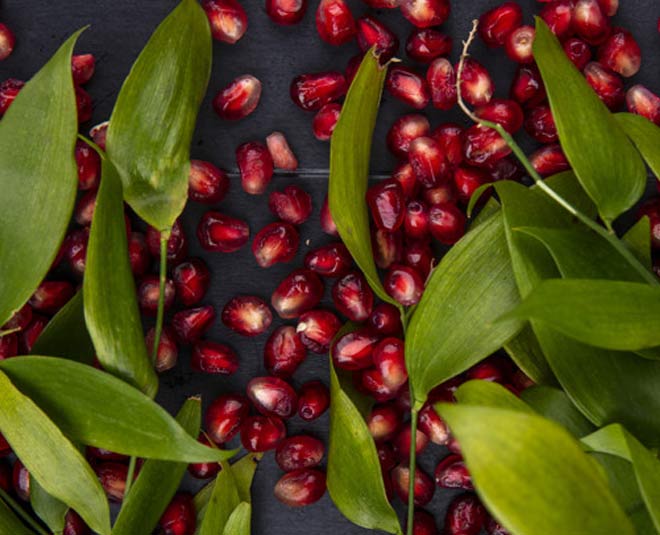 From aiding in digestion to treating skin issues like eczema, pomegranate leaves are a storehouse of benefits. They can also help in reversing signs of ageing by revitalising your skin. These leaves are loaded with potassium, folate and vitamin C which nourishes the skin to the core.
Ingredients required: Some pomegranate leaves and sesame seed oil.
Steps to make the oil-
Step 1- Boil some curry leaves in 250 ml of sesame seed oil.
Step 2- Let it simmer for at least 15-20 minutes.
Step 3- Once cooled down, strain the oil and store it in a bottle.
Step 4- Use this oil twice a day and massage it into your skin.
Step 5- Leave the oil on your face for 10 minutes and then wipe with a damp towel.
This easy addition to your beauty regime will help in skin tightening and also keep fine lines at bay.
Don't Miss: DIY Homemade Chia Seeds Scrub To Keep Acne And Pimples At Bay
Curry Leaves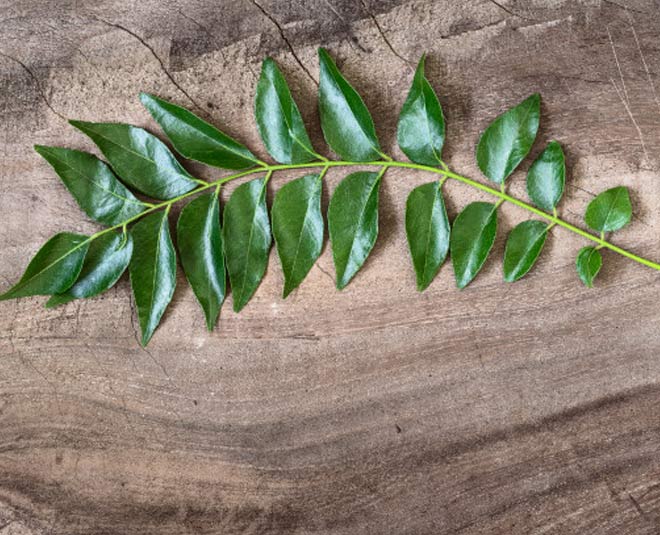 The benefits of curry leaves for skin are not unknown. These leaves are a powerhouse of antioxidants, which helps in treating acne, fine lines, pimples, wrinkles and what not.
Ingredients required: 30-40 curry leaves and a cup of coconut oil.
Steps to make it-
Step 1- Take a pan and boil the coconut oil.
Step 2- Add coconut oil to it and reduce the flame.
Step 3- Let it simmer for 20 minutes.
Step 4- Drain the oil and store it in a container.
Step 5- You can use this oil to massage your face.
You can also add 3-4 drops of jojoba oil to a tsp of this oil and gently rub on your face. This oil combination will treat dark circles and also reduce the occurrence of wrinkles.
For more such beauty tips and DIYs, stay tuned to HerZindagi.com