HZ Beauty Mantra: What Is Hydra Facial, Cost And Benefits
Hydra facial treatment is the hottest trend of the season but should you invest your time and money in it? Read this guide.
Hydra facials have become one of the most talked-about facials today. You must have noticed a lot of beauty salons offering this facial treatment lately.
Wondering what has made this one facial treatment so popular? Well, as the name suggests, this facial claims to deeply hydrate your skin. Summer might not be the best season for your skin. The harsh sun rays take away the natural moisture of your skin and make it appear dull and pigmented. Your skin ends up losing the natural oils which make your skin look hydrated.
Now you know why every beauty expert recommends keeping yourself hydrated all day long. It is one of the easiest ways to make your skin look plump.
Now when we hear of hydra facials, we can realise the importance of getting one done during the hot season because this is the time our face needs loads of hydration. But let's first understand what is hydra facial exactly.
What Is Hydra Facial?
Hydra facial is a facial treatment that involves cleansing and hydration of your skin. During the facial treatment, the dead skin cells and excess sebum stored in the pores of your skin are removed.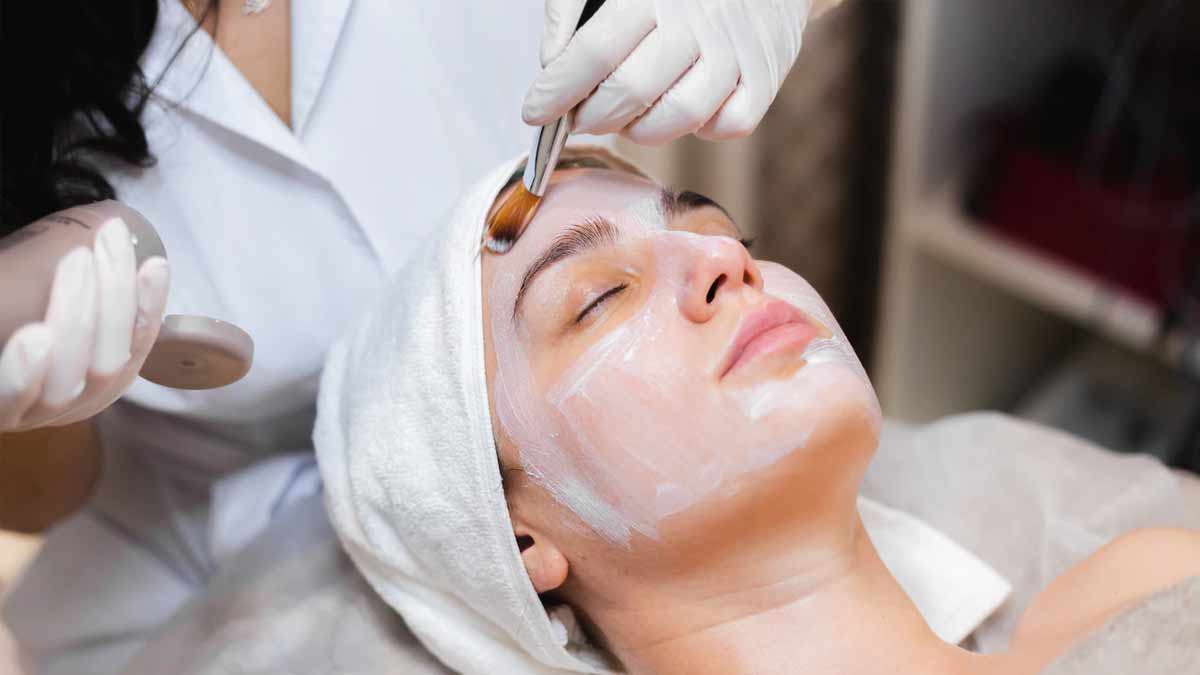 Next, a mix of salicylic and glycolic acids is used on the skin to break down any dirt and oil clogged into the pores of your skin. Further, a hydra peel equipment is used to vacuum out impurities, blackheads, whiteheads, and dirt accumulated in the skin. Simultaneously, hydrating face serums, creams are used on the skin.
Hydra Facial: Step By Step Procedure
Step 1 - Cleansing
The first step of the facial treatment is cleansing of skin. Cleansing products are used to clean up the skin so that the professional has a smooth canvas to further proceed with all the steps of the facial treatment. This first step also includes exfoliation of your skin to remove any excess oils and remove dead skin cells in the pores of the face.
Step 2 - Chemical Peeling
A mixture of salicylic acid and glycolic acid and other botanical extracts are used to make a chemical peel as per the skin type. This peel is applied to the skin and left for a few minutes so that it penetrates deep into the layers of your skin.
Step 3 - Dead Skin Extraction
To ensure that your skin is deep cleaned, a vacuum extraction tool is used to remove all the dirt accumulated inside the pores of your skin. It also clears any dead layers on your skin.
Don't Miss: Medi-Facials: Treatment, Types, Benefits & Results
Step 4 - Hydration
At last, a hydrating serum is used on the face which seeps deep into the skin and hydrates from within. This face serum also helps in restoring the natural texture of your skin and keeps dryness at bay.
Who Should Go For A Hydra Facial?
Women suffering from the following skin issues should get a hydra facial done -
Pigmentation
Blackheads and whiteheads
Dry skin
Oily skin
Sun damage
Clogged, open pores
Uneven skin tone
Benefits Of Hydra Facial
Suitable For All Skin Types
Hydra facial treatment is suitable for all skin types. So, even if you have sensitive or acne-prone skin, you don't really have to worry about getting this treatment done. This facial is completely safe for your skin.
Single Sitting Treatment
This facial treatment is complete in just one sitting of about 45 minutes, unlike others which take a longer duration and multiple sittings. You get to see the results immediately after the facial treatment. There is usually no redness on the face after the facial which is the case with many.
Painless Facial Treatment
Though this treatment involves exfoliation and extraction, it doesn't cause any pain or irritation on your skin. It leaves your skin soft and glowing. Hydra facials are quite gentle on your skin.
Can Be Customised
Depending on your skincare type and needs, hydra facial can be customised. For instance, if you wish to focus on your ageing signs then a skin booster can be added to the process which can help reduce ageing signs like wrinkles and fine lines.
Don't Miss: Here Are Signs That Your Facial Treatment Isn't Working For You
Hydra Facial Results
After getting a hydra facial done, your skin will feel a lot more smooth, radiant and even. The results last for about 2-4 weeks.
However, to make the most of the facial treatment, it is best you avoid using too many skincare products and avoid getting any other facial procedures done.
Hydra Facial Cost In India
Hydra facial treatment costs somewhere between INR 1500 TO INR 3000 for a single sitting.
Hydra Facial Duration
Hydra facial treatment takes about 45 minutes to complete.
Though hydra facials are believed to have no side effects on the skin, it is best you consult your dermatologist before going for this facial treatment if you are suffering from a skin condition or already undergoing a skin issue.
For more such beauty-related issues, stay tuned!