Ways To Fix Cracked Heels
Do you have cracked heels? Here are some ways to fix it.
Cracked heels is a common occurrence, especially during the winter season. This can cause a lot of discomfort as well as pain, therefore, it should be taken care of immediately. Cracked heels are a result of dry skin.
If the cracks in the heels are deepened, then they might hurt or even bleed at times. If you see extreme symptoms, then you should immediately see a doctor. However, if the symptoms are mild, then you should check out the below mentioned ways to fix your cracked heels.
Heel Balm Or Thick Moistures
If you have cracked heels, then the first first line of treatment for you is using a heel balm. These balms are quite helpful and essential in the heeling process as they will provide you instant relief. This is because these balms contain special ingredients that moisturise, softens and exfoliates the dead skin.
Soak And Exfoliate Your Feet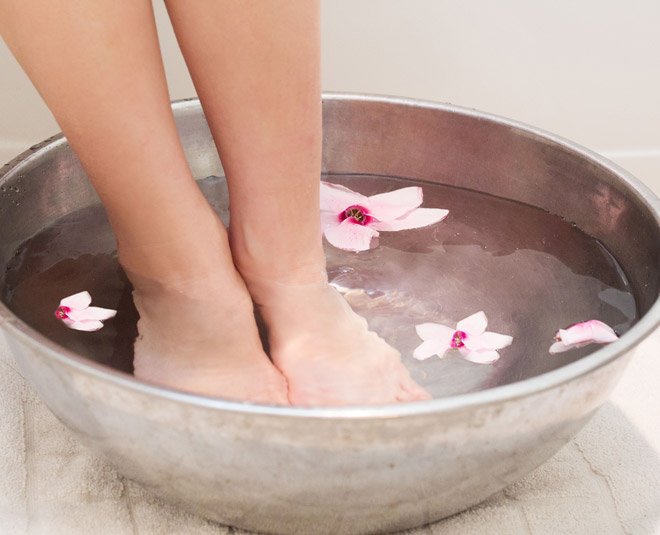 Another way to provide relief to your cracked heels is by the method of soaking and exfoliating your feet.
For this, you need to keep your feet in lukewarm water for about 20 minutes.
Now, use a loofah, foot scrubber or pumice stone to remove any hard or thick skin from your heels.
Now, when the dead skin is removed from your feet, gently pat them dry.
Lastly, apply a heel balm or thick moisturiser to the affected area for added relief to your feet.
Liquid Bandage
Another way that can provide relief to your feet is by using a liquid bandage. Liquid bandage is a topical skin treatment for minor cuts and sores. Several companies sell this liquid bandage and you will find it in any local store near you.
Applying liquid bandage to cracks to seal the wound and prevent infections or further cracking is a good idea. This product comes as a spray.
Honey
One ingredient that you can use to fix your cracked heels is honey. Honey is a wonderful ingredient that can fix your heels. Honey helps to heal and cleanse wounds along with moisturising the skin. You can use honey as a foot scrub after a soak.
You can also use it as a foot mask.You have to apply it overnight.
Don't Miss:Chemical Free Personal Care Brands To Watch Out For In 2022
Coconut Oil
Coconut oil is a magic ingredient as it has several uses. You will find this in every Indian home. Along with its other uses, coconut oil is also helpful in fixing cracked heels. It is often recommended for dry skin, eczema and psoriasis as it can help to retain moisture.
After you soak your feet, then you should apply coconut oil. It is a good option as it will provide extra nourishment to your, thus helping it to heal faster.
Don't Miss:Tips To Get Natural Glow At Home
Wear Cotton Socks To Bed
After you apply petroleum jelly or a moisturiser to the heels, you should wear 100% socks and go to bed. This will have many benefits. It will keep the moisture in, allow the skin of the heel to breathe and prevent the bed sheets from getting stained.
Repeat this for some days. After you do this for a few days, you will see a difference as the skin of your heels will soften.
For more such stories, stay tuned to HerZindagi!