Charcoal is taking over the skincare market like anything these days. From charcoal soaps to charcoal masks, charcoal skincare products are everywhere. Why these charcoal products are trending these days is because they claim to pull out all the impurities from your skin. So I tried this peel-off mask from VLCC and here is how it worked for me.
Claims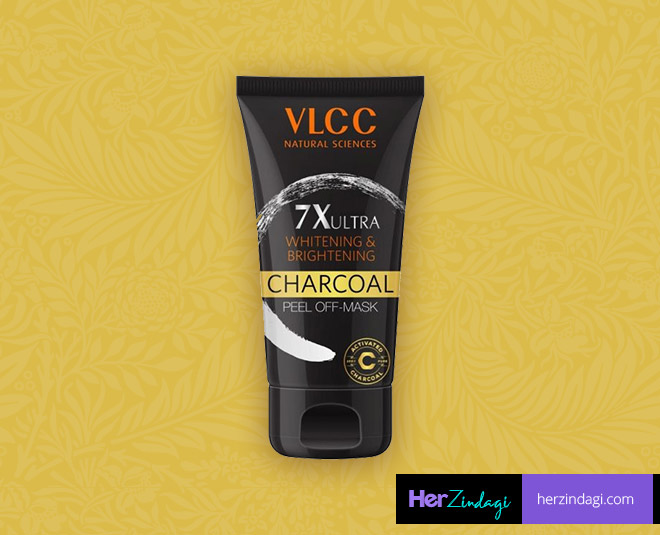 Removes blackheads
cleanses pores
Removes toxins, dirt and excess oil
Prevents acne
Whitens and brightens skin
Fades spots
Key Ingredients
ACTIVATED CHARCOAL
Powered by 100% Pure Activated Charcoal for absorbing skin toxins, cleansing pores, removing blackheads & dirt.
MULBERRY EXTRACT
Exotic Mulberry Extract is rich in antioxidants thus prevents the occurrence of blemishes on the skin. It also controls the melanin production, which naturally fades away the dark spots.
TURMERIC OIL
Turmeric Oil, known for its anti-inflammatory & anti-bacterial properties, calms the skin & helps fight & prevent Acne.
VITAMIN C
VITAMIN C Lightens & Whitens the skin by minimizing the production of melanin pigments.
Price
INR 348 for 100 ml
Buy VLCC 7X Ultra Whitening and Brightening Charcoal Peel Off Mask here for a discounted price of INR 340
Packaging
This peel-off mask comes in a black tube bottle and is really easy to carry along.
How To Use?
Wash your face properly and then pat with a soft towel. Apply the charcoal peel-off mask on your face, avoid eyebrows, eye area and lips. Make sure you apply a thick layer. Let the pack dry for 20 minutes. Peel from forehead to chin in downward direction.
Buy VLCC 7X Ultra Whitening and Brightening Charcoal Peel Off Mask here for a discounted price of INR 340
My Experience
I am really impressed with this charcoal peel off mask. I applied a thick layer on my face. It felt cool on my face and when I took peeled it off, I saw how well it worked for my skin. I had a lot of blackheads and whiteheads around my nose area and they vanished after I used this mask. I loved how the mask felt fresh on my skin. My skin had an instant glow.
Pros
Affordable
Travel-friendly packaging
Great for blackheads and whiteheads
Skin feels fresh and cool
Instant glow on the face
Great for oily skin
Cons
None for me
Don't Miss: Did You Know The Benefits Of Using Charcoal?
My Verdict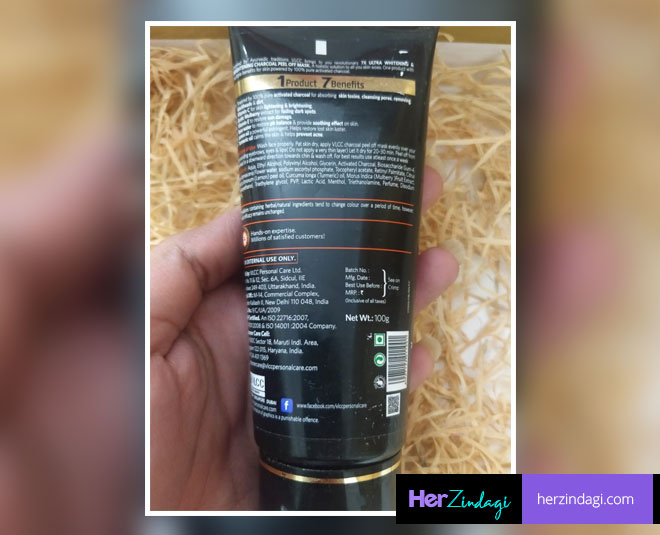 Worth buying if you have oily skin and want that instant glow on your skin. Removes blackheads that make your face appear dull. Buy VLCC 7X Ultra Whitening and Brightening Charcoal Peel Off Mask here for a discounted price of INR 340
Rating
5/5