Calendula, also known as pot marigolds, ruddles, etc. are flowers originating from the daisy family. These flowers are mostly cultivated in parts of Europe but their exact origin is unknown and they are found in good quantities in India also.
This flower has been used in India and also other parts of the world, as a remedy for muscle spasm, reducing fever, menstrual period induction, curing cancer, reducing inflammation, and combating chronic pain.
Apart from the health benefits, this flower is also used in a lot of beauty products due to its benefits for the skin. Well, yes, using this flower for the skin and face can help you achieve a naturally beautiful look without having to try much for it. Therefore, if you have been on the lookout for something that could give your skin a healthful glow, then calendula is the key for you. Here's everything you need to know about it. Take a look.
Benefits Of Calendula For Skin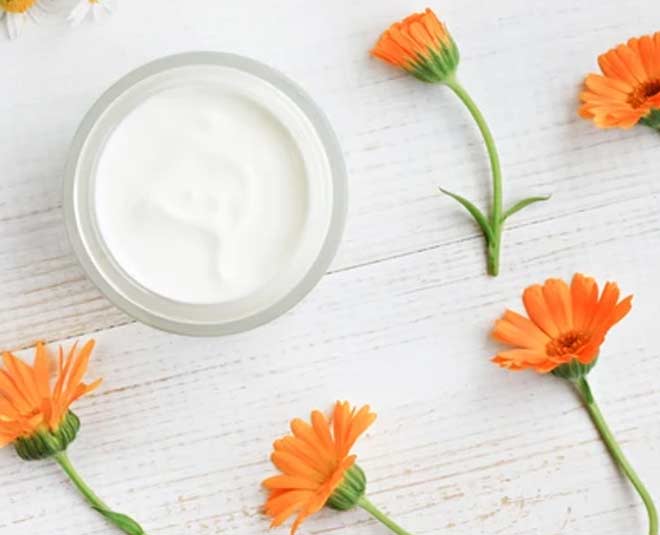 The composition of calendula is an effective point that soothes the skin making it even more appealing and visibly attractive.
The herb is used to fight discomfort in the skin, inflammation, and infections and further is also used to make the skin look absolutely flawless and smooth.
The regular usage of this herb makes our skin even more radiant and supple and hides the signs of agein(tips for wrinkles around the eyes).
You can also get rid of dull skin, dead skin cells, and blemishes along with pigmentation and other such issues.
Regular application of a calendula face mask may help you achieve that dewy fresh look with that perfectly even skin tone. Therefore do try using this herb for your skin for sure.
How To Use Calendula For Skin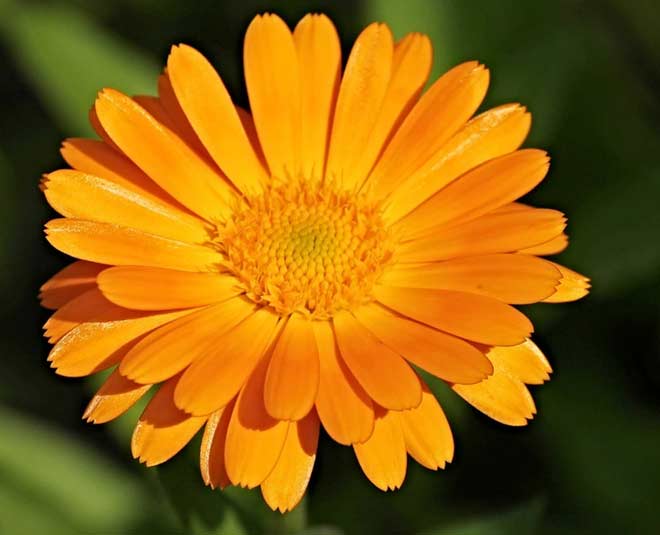 Calendula's benefits for the skin are known by most expert brands and that is why they are very widely used in beauty products. You can easily find a good product with calendula extracts and using it can help you out. But the other way of using it for your skin is by applying its oil. Calendula oil also has the same benefits for your skin and it is easy to use. Apart from that, if you love absolutely organic and herbal stuff then you can also go ahead with grinding the petals and applying them on your face in a face pack form.
All these ways can help you benefit from the calendula flower. Although the easiest way is to use the oil it has a higher concentration of beneficial compounds and available readily on online and offline markets.
Don't miss: Try These Butter Face Masks For Glowing And Supple Skin
How To Make A Calendula Face Mask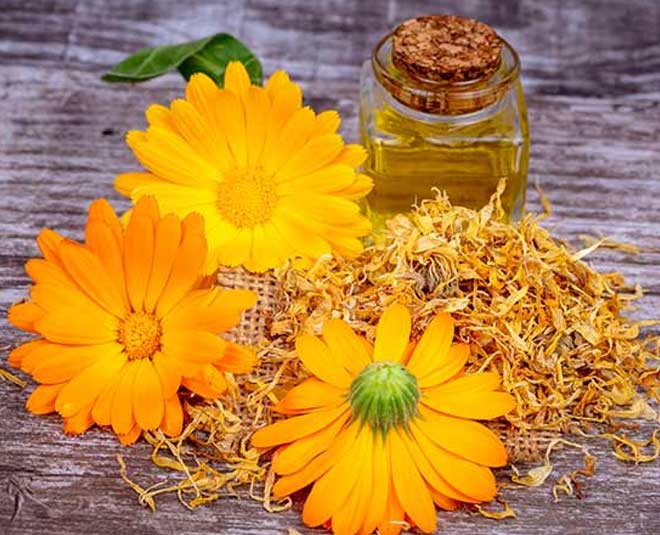 This face mask is ideal for all skin types but it is advisable to do a patch test before applying it to your entire face.
Ingredients
Dried Calendula Flowers
Rolled Oats
Raw Honey
Method
In a double boiler method, heat the jojoba oil with the petals of calendula for 2 hours on low flames to make an infused version of the oil.
Then strain the calendula from the oil and then grind the oats in a powder and mix all the ingredients along with honey in a bowl.
Apply the mixture gently on the face and let it be on your face for 15 minutes. Then wash off with warm water and moisturise the skin. Voila, your skin will be super beautiful and impeccable.
Stay tuned to Her Zindagi for more such articles.