Tried & Tested: ITC Engage L'amante Click & Brush Perfume Detailed Review
I recently tried ITC Engage L'amante Click & Brush Perfume and here is my review.
We all put a lot of effort into our clothes, makeup and accessories but one thing that we forget is fragrance. It is quite important but we don't usually pay much heed to it and usually remember about it once we are far away from our house.
I have found an easy solution to this problem, ITC Engage L'amante Click & Brush Perfume. This product has redefined the way to perfume yourself with its new and innovative style. This click and brush style makes it easy to carry and you can apply it easily. I recently started using this perfume and here is my detailed review of the same.
Claims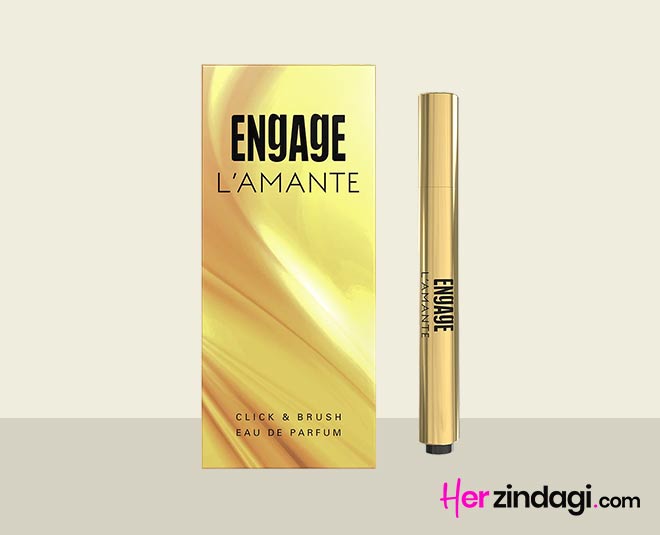 New and refined way to perfume yourself.
Gel based perfume with a precise applicator
New perfuming gesture
Fresh and lively fragrance
Calming effect
The fragrance is reminiscent of white driftwood by the shore to draw out the joyful expression of love
Key Ingredients
Bergamot
Frangipani leaves
Berries
Blackcurrant
Sandalwood
Cedarwood
Ylang Ylang
Ethyl alcohol
Tertiary Butyl Alcohol
Denatonium Benzoate
Packaging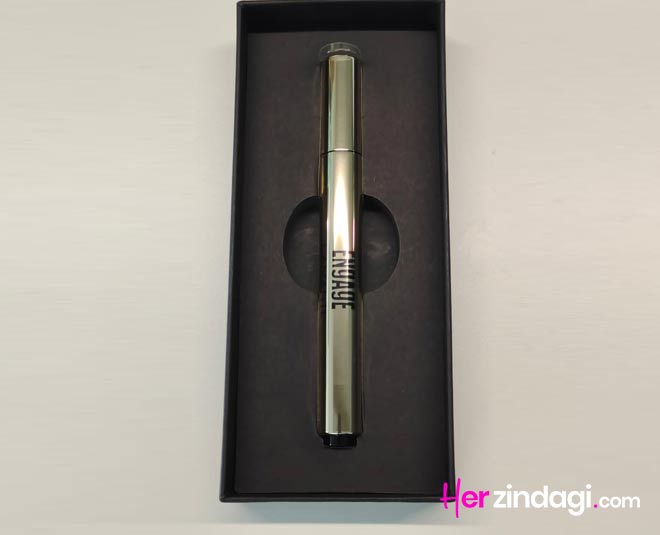 The packaging is the main highlight of this product. First of all, this comes in a regular cardboard box. Once you open the box, then comes the surprise. This is a perfume that you won't expect.
This perfume is in the shape of a pen. Once you open the cap of the pen, you will see a brush that is used to apply the perfume. The packaging is definitely the USP of this product.
Fragrance/Texture
This is a gel based perfume and is liquid in nature. As it is a perfume, therefore the fragrance is the most important part of this product and let me tell you that it gets full marks in fragrance. It has a sweet and elegant fragrance. The fragrance is quite strong and has a fruity touch to it.
Price
₹ 1299
My Experience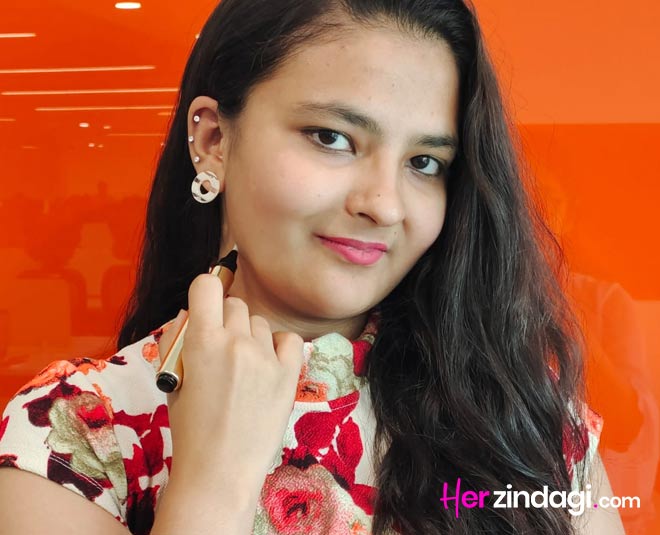 I am a big fan of perfumes and when I saw this click and brush perfume, it was something new for me and I couldn't resist buying it. I started using it some time ago and I just love it.
First of all, I love that it is quite convenient to carry this. You can simply keep it in your purse and even in your pocket. I carry it everywhere with me and it comes in quite handy.
Apart from this, it looks quite good and classy when I'm holding it in my hand or applying it as compared to normal perfumes.
It is also easy to use, you just have to click it 2-3 times and apply the brush on your body. It is quite simple to apply it and instantly makes you feel refreshed.
Talking about the fragrance, it is quite good and strong. Applying only some of it will surely get you compliments from everyone around you. Due to the strong fragrance, it reaches everybody and the sweet fragrance is quite attractive.
Don't Miss:HZ Tried & Tested: Streax Professional Spa Nourishment Range Detailed Review
How To Use
Click - When using for the first time, click 5-10 times to soak your perfume brush with fragrance gel.
Brush - Apply it to your wrists, neck or back of the ears.
Pros
Elegant look
Easy to carry
Handy
Ideal for fragrant touch ups throughout the day
Sweet fragrance
Strong fragrance
Don't Miss:HZ Tried & Tested: Derma Essentia Skincare Range Detailed Review
Cons
Verdict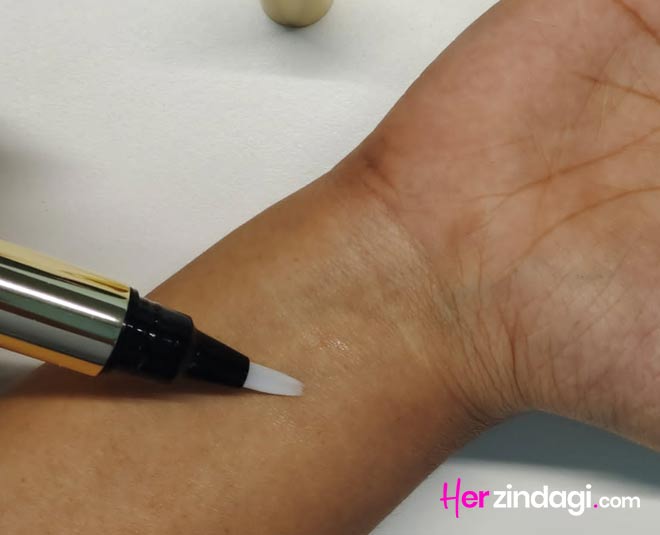 This product is really good and in my opinion, you should definitely get it. It has several benefits: it is easy to carry, it looks elegant, it is unique and has a strong and sweet fragrance. I am really a fan of this fragrance and whenever I wear it, everyone around me praises me.
Rating
5/5
For more such stories, stay tuned to HerZindagi!