When it comes to skincare, we try using the most advanced and multi-purpose product as possible. We hardly invest in something thinking the nutrients of this skincare product is what my skin needs currently. Vitamin C is one such element that can change the way our skin appears from the outside in a positive manner. From removing dark spots to bringing up that glow, an individual can benefit in so many ways.
But the question is how do we use it? You can either consume foods rich in vitamin C, or you can try a couple of home remedies that can enhance you're your beauty. This homemade vitamin C serum is what we are talking about. Check out how you can prepare it and several benefits associated with it!
Recipe Of Homemade Vitamin C Serum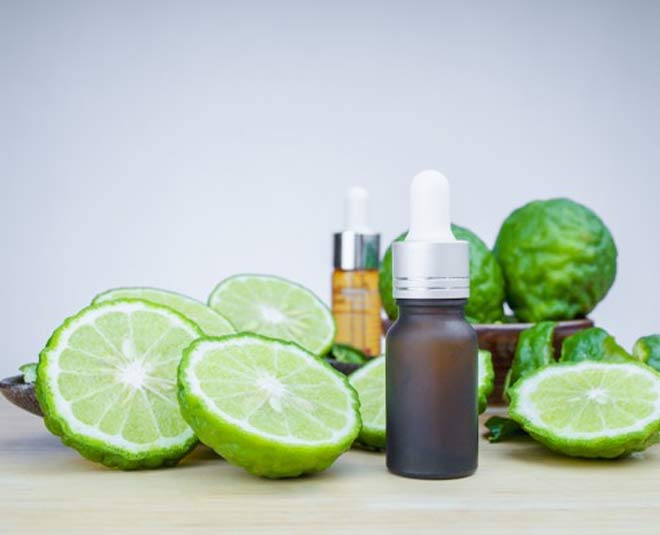 Ingredients
¼ teaspoon l-ascorbic acid powder
1 tablespoon rose water
1 teaspoon glycerin
1 vitamin E capsule
Steps
Take a container, wherein you will store the serum and begin by adding rose water.
Then add vitamin C powder and shake the bottle well to mix both together.
Then, add the glycerin, and also break the vitamin E capsule to add in the mixture.
Shake well and store the bottle in a cool place away from sunlight. Your vitamin C serum is ready to do wonders.
Beauty Benefits Of Using Vitamin C Serum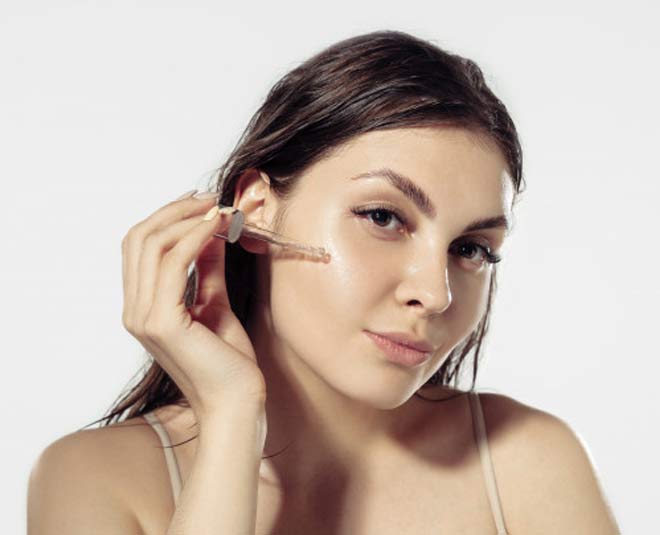 Reduces Redness & Evens Skin Stone
In order to look flawless, it is important that we have an even skin tone. Any kind of redness of patchiness will take away the attention. While the reason behind such skin can be endless, what we can do is use vitamin C on the skin, which is a proven warrior to fight redness. The serum is also likely to improve any damaged skin cells during the process.
Nourishes The Skin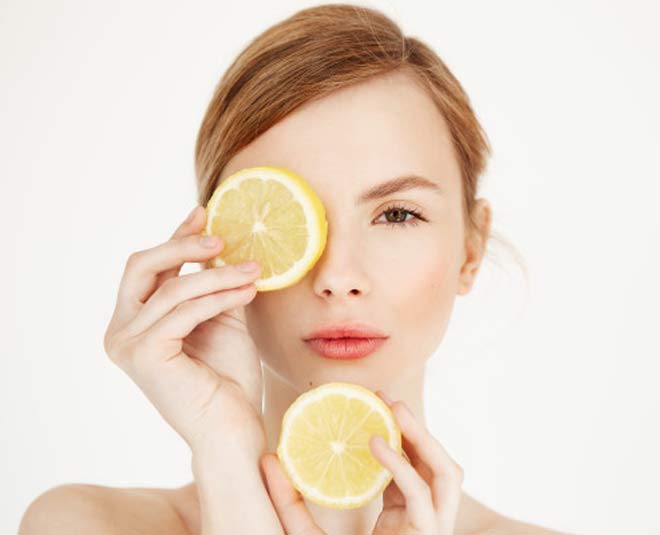 If there is one thing our body needs throughout the year, it has to be hydration. Without it, the skin can end up looking lifeless, patchy and sometimes old. The homemade serum is amazing to retain the water and moisture locked in the skin cells and will keep you from looking dull any given day.
Don't Miss: Want To Get Rid Of Scars & Dark Spots From Legs? Try These 5 Easy Home Remedies
Delays Sign Of Ageing
No one wants their skin to have fine lines or wrinkles that make them look older. However, the pollution, sunlight and unhealthy eating habits leave us with such skin. To bring back your skin's charm and youthfulness vitamin C can help, as research suggested it can protect against damage, as per media reports. Not just this, it is also effective in neutralising free radicals.
Repairs Sun-Damaged Skin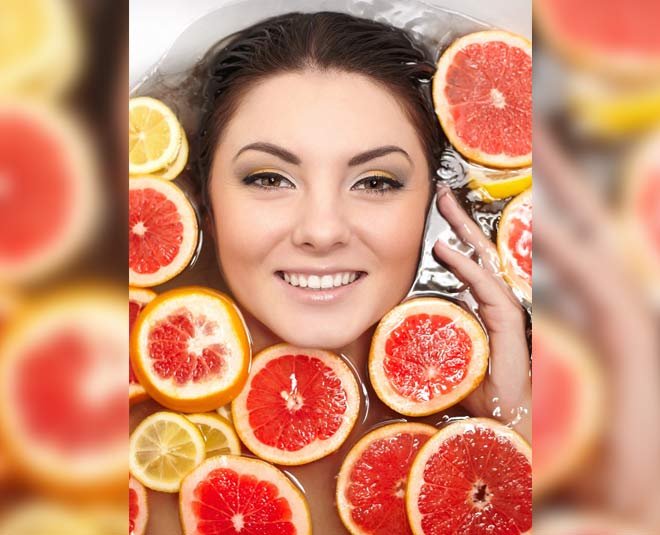 The harmful UV rays of the sun can tan your skin and leave you it pigmented, dry and damaged. That's why it is always recommended to apply sunscreen both indoors and outdoors. But, we know this not always protect us. Our skin needs something extra to fight the harmful rays. For example, shielding skin with Vitamin C serum. With regular use for months, you will see positive effects on your skin.
Don't Miss: Women Over 50: These Skincare Tips Will Help To Maintain Flawless Skin In Menopause
If you liked this article, do comment on our Facebook page. Stay tuned to HerZindagi to read more such stories.
Picture Courtesy: Pinterest. Freepik