Our parents and grandparents kept telling us about the wholesome advantages of almonds. Its by-product, almond milk also comes with as amazing benefits as the nut itself. For people who are lactose intolerant, this plant milk is nothing less than a blessing, since they can't consume dairy products.
Almond milk is not just great for health, but also for your hair, if used in a certain way. While consuming it can have positive effects on your tresses, its topical use has more advantages. We bring you a simple homemade hair mask that will enhance the quality of your hair in various ways. So, without wasting any further time, let's quickly know its recipe and learn almond milk conditioning hair mask's benefits.
Almond Milk Conditioning Hair Mask Recipe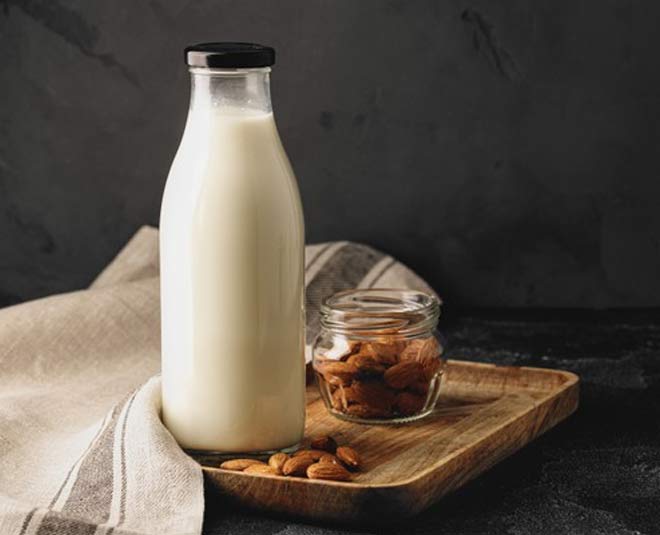 Ingredients
½ cup of almond milk
1 tablespoon of almond oil
1 tablespoon of castor oil
½ cup lukewarm water
Steps
Take a bowl, add almond milk, almond oil and castor oil.
Mix well and add lukewarm water. Let the consistency of the mask be slightly runny.
Comb your hair to spread the hair strands well.
Pour the mask and massage your scalp for 10-15 minutes.
Cover your hair with a shower cap and leave it for an hour or so.
Lastly, wash your mane with normal water and let your hair shine.
Benefits Of Almond Milk Conditioning Hair Mask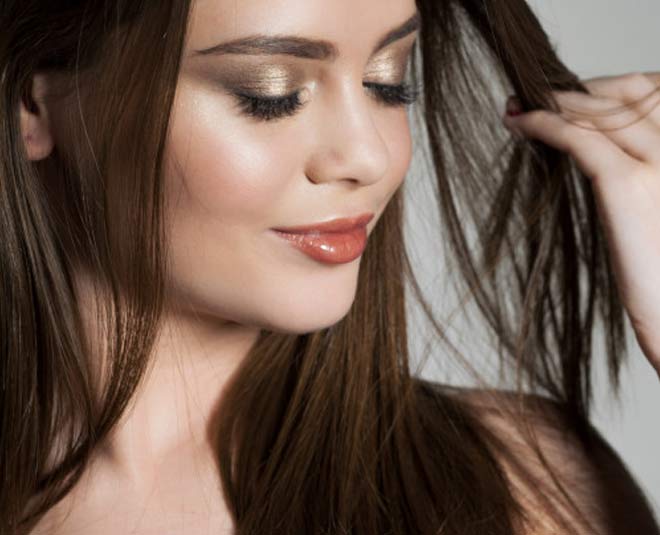 Controls Grey Hair Growth
Grey hair can be coloured and covered using various ways, but besides that, you also need to control its growth. Dying hair constantly may damage hair follicles permanently. To avoid such problems, almond milk can turn out to be useful. The nutrients like vitamin E, C along with iron assists in reducing the growth of grey hair.
Enhances Hair Texture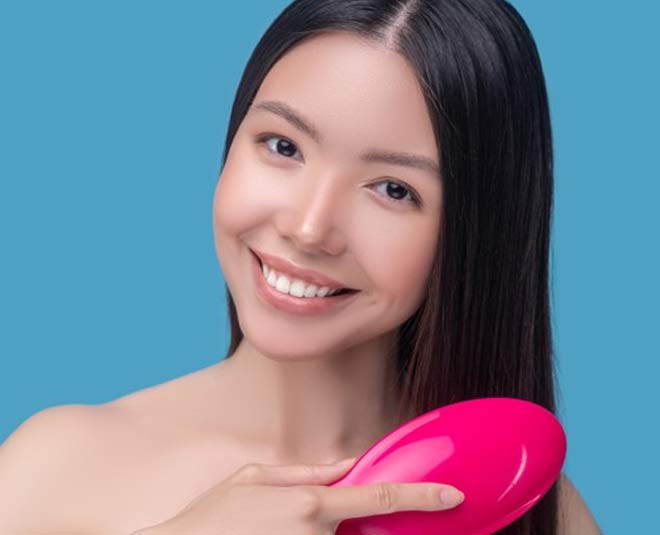 No one wants to carry frizzy, lifeless mane, as it takes away your confidence. Almond milk packed with the goodness of nourishing ingredients and elements like Vitamin A, E, zinc, and potassium that may help repair, and strengthen your hair to make it look beautiful and voluminous. Adding egg to the conditioning hair mask in the place of castor oil can be more beneficial if you want to treat frizzy hair.
Fights Scalp Infections
With pollutants and grease in your hair, certain infections are natural. But you can keep your scalp healthy by applying wholesome almond milk hair mask. It will reduce itching and infections with regular usage. Add 1 tablespoon of curd and coconut oil in the mask, instead of castor oil to fight infections.
Promotes Hair Growth
We all want thick, bouncy hair, but with pollution and usage of chemical-infused products, achieving it doesn't seem easy at all. Almond milk is packed with magnesium that helps strengthens the hair follicle and further promotes hair growth. Also, the iron in it is known to boost blood circulation which also is beneficial for hair health and growth.
Conditions Hair Deeply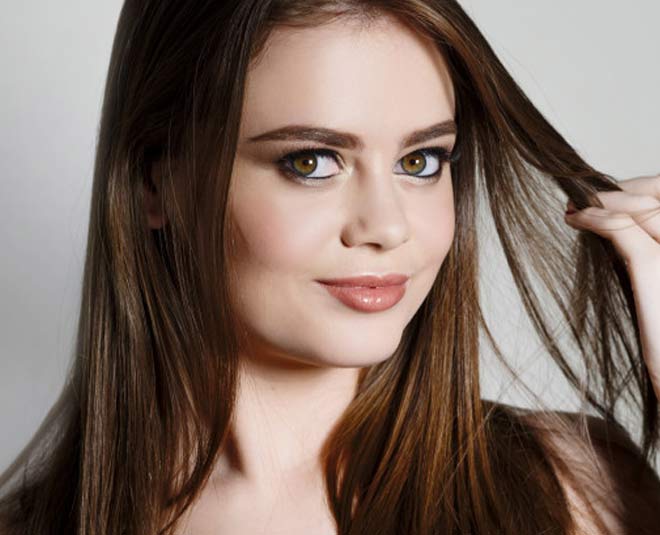 Almonds are known to make hair silky and luscious. Using this hair mask will make it bouncier and more moisturised. You will have lesser chances of split ends and fizziness, once your hair will be deeply nourished.
If you liked this article, do comment on our Facebook page. Stay tuned to HerZindagi to read more such stories.
Image Courtesy: Freepik