Tara Sutaria And Her Best Minimalist Makeup Looks For You To Try
Get inspired by Tara Sutaria's best minimalist makeup looks.
With time Tara has turned more beautiful than ever. Tara has naturally beautiful skin and natural minimalistic makeup makes it look even more beautiful and glowing. Tara most definitely knows what will look good on her and won't, she knows the secrets of how to do a natural look just accentuating her already stunning features making her face look absolutely stunning and picture perfect.
Here we have a list of some of the best minimalistic looks from Tara for you to try on and get inspired from; not just that but we will also give you some tips and tricks on how to execute these beautiful makeup looks.
Glowing In Pink
Image courtesy: Instagram/@tarasutaria
Don't miss:An Eyeliner For Every Occasion
This stunning glowing pink look by Tara was for a shoot with the brand Bobbi Brown. Her makeup looks flawless but extremely minimalistic with soft brown eyes with just a slight colour shift from light to dark giving it a bit of dimension. The main attraction point in this whole looks were her soft pink lips which looks absolutely simple and natural. The main focus of the look was to bring out Tara's natural beauty by using makeup just to accentuate her features.
For this look all you need is a simple matte brown palette but make sure to only use the neutral warm toned browns for this look. For the lips Tara used the crushed lip colour from Bobbi Brown called Babe but you can use any shade of pink you want; also made sure to use blush and no bronzer!
Beauty In Natural
Image courtesy: Instagram/@tarasutaria
This is look is from anther shoot with the brand Bobbi Brown and this look is even more simple and natural than the earlier one. Tara definitely loves her natural makeup more than the heavy glam ones. In this look it seems like she has just one shade of brown over her eyelids with either a nude lipstick which matches her lips of a lip tint or balm. The soft minimal blush gives her that natural glow from within look which makes the whole look, look beautiful.
For this look you first need a simple matte brown over your lids but also a transition lighter colour to make the brown pop. Other than that a CC cream would be best instead of a concealer and foundation. Also it is best to either use a shade which matches your lips or stick with a nice tinted lipbalm.
Don't miss:Simple Ways To Make Eyeshadow Pop On Dusky Skin
Simple Smokey Bombshell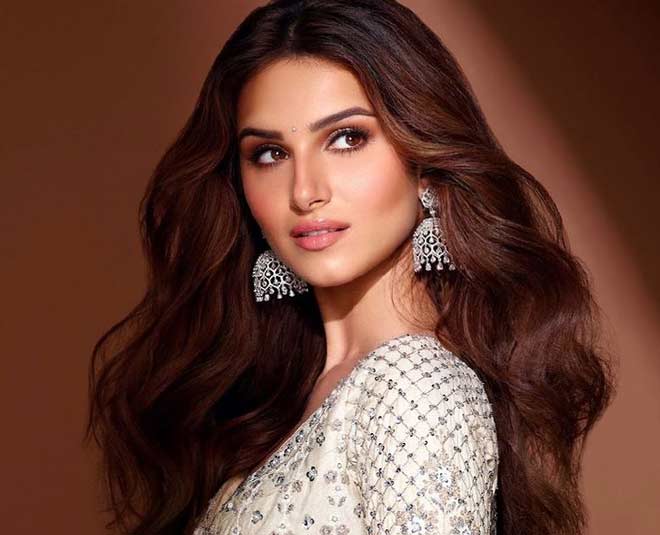 Image courtesy: Instagram/@tarasutaria
This look is definitely a bit more a bit more glam than the rest but definitely a more minimalistic glam look. This look by Tara Sutaria is definitely a look which would look amazing for a festival. Her soft smokey brown eyes with the liner and lashes are definitely a show stealer. The main focus is on the eyes and the face is left simple with a bit of bronzer and blush; the lips are a pinky nude which seals the deal on this stunning look.
You can easily achieve this look with nice matte brown palette; since this is a smokey eye look it will have much more dimension so make sure to use different shades of browns. For the rest it is quite simple and easy with the blush, bronzer and lips.
Matte In Bronze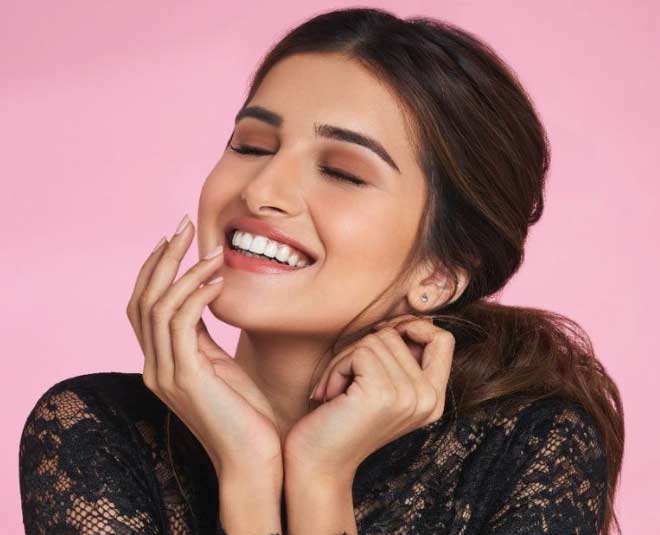 Image courtesy: Instagram/@tarasutaria
This yet again is another look for a Bobbi Brown shoot and this one is not a pink toned look but is more bronze. This look quite a lot like the rest has brown matte eyes but the only difference is that instead of having a more peachy pinky toned blush and lipstick it is all much more bronze. Instead of using a more peachy toned blush a soft toned bronzer with a bit of coral is used to highlight the apples of her cheeks. Tara used a mocha shade on her lips to make them pop; all over she looks beautiful in the whole look.
For this look you need is a matte brown with a nice bronzer which can also be used as a blush and as for the lips a nude mocha lipstick will definitely do the trick.
For more articles like such stay tuned to HerZindagi.